Reinventing the Classics at Lotus Kitchen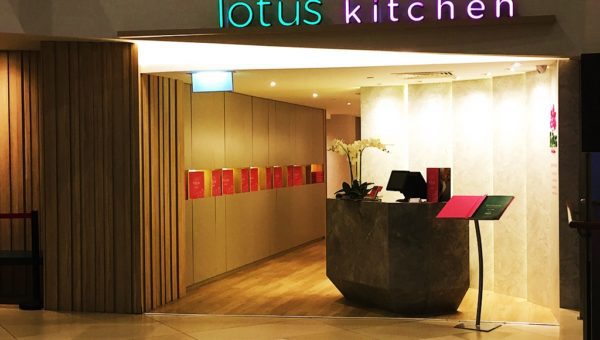 CONTENT: Andrew Kho
IMAGES: Luxe Multimedia
Boasting over 13 years of experience in preparing vegetarian cuisines, Lotus Kitchen located in Chinatown Point is the latest venture of Ms Lee who started of with Lotus Vegetarian Restaurant at Quality Hotel Marlow serving over 100 vegetarian buffet dishes daily catering to the hotel guests and walk-in guests.
Fast forward to the present day, Ms Lee is introducing a brand new concept at Lotus Kitchen. One might mistake this 80-seater restaurant to be a Chinese restaurant or an expensive restaurant due to the interior design of the restaurant but they are actually a casual dining vegetarian restaurant.
Brought to us by the same team from the another fast casual vegetarian concept called Greendot, this brand new vegetarian concept offers a guilt free dining experience without the usual vegetarian flour and offers a wide selection of flavourful meat-free selections using only fresh quality ingredients.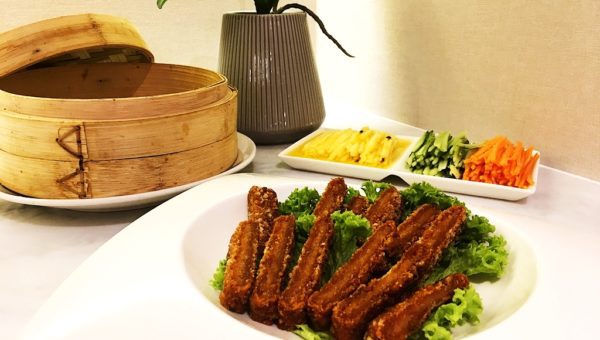 Tuck into the wide variety of classic and fusion vegetarian dishes you and your entire family will surely love. Some of the highlights in Lotus Kitchen's menu that we really enjoyed is their Taro Mee Sua Cake – a combination of pan-fried taro and mee sua, reminds us of our local carrot cake and this dish transports us to Taiwan and back. We also loved the vegetarian version of the peking duck, the Signature Crispy Summer Wrap with Passionfruit, a combination of freshly prepared wraps, passionfruit strips, homemade sweet bean paste sauce and lastly, wrap it with their crisp soya slices coated in special batter.
Your meal is not complete at Lotus Kitchen when you haven't tasted their Lotus Yam paste with Purple Rice, freshly prepared yam paste that is cooked with the purple rice, red beans, red dates, dried raisins and wolberries, this dessert is one of the best we had tasted so far and we are able to finish off more than one serving of this.
Lotus Kitchen offers more than 50 dishes for you to choose from, from their Lion's Mane Mushroom Pan-fried Dumpling, classic Asian favourites such as the Signature Double-Boiled Herbal Tian Ma Soup, Local favourites such as the Signature Homemade Satay, Signature Stir Fried Laksa, Braised Mushroom in Hot Stone Pot and their very own version of Singaporean all time favourite Assam Fish, the Spicy Grilled Oat Slices in Hotplate.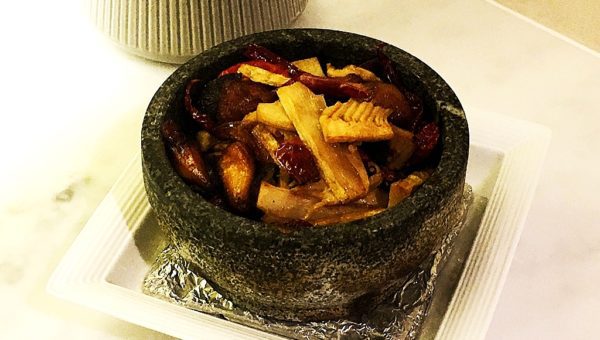 Lotus Kitchen is definitely a welcome addition to the current vegetarian dining scene in Singapore and an alternative to the more health conscious diners who are afraid to dig into vegetarian dishes because of the lard and the flour most vegetarian establishments are using, having said that, we recommend everyone to check out this new establishment and enjoy the wide variety of popularly priced dishes and taste the difference.
Lotus Kitchen is located at: #01-01/02,  Chinatown Point, 133 New Bridge Road, Singapore 059413 and is open from Monday to Sunday, 11:30am – 3pm; 5:30pm – 10pm.
For reservations or more information please call: +65 6538 1068 or visit: https://www.facebook.com/LotusVegetarian