The Nomads: Contemporary Central Asian Dining Concept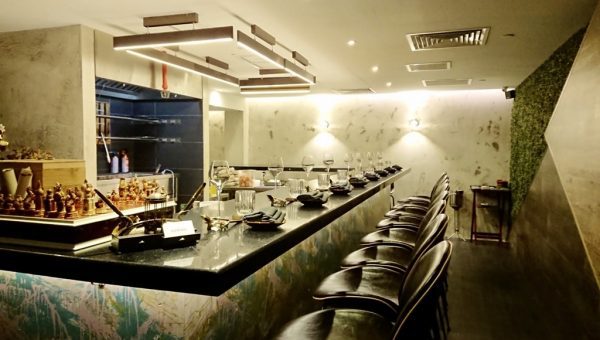 CONTENT: Andrew Kho
In partnership with Olzhas Zhiyenkulov, a Kazakhstan native, The Nomads is the latest venture by Shawn Kishore of The Salted Plum and Pasta Supremo fame.
Located along Telok Ayer Street, the restaurant offers contemporary central Asian cuisine influenced from countries along the Silk Road from Southern Italy to Western China served degustation style – 11 course ( A Trail Ablaze), 17 course ( The Odyssey of Fire), and 22 course ( Nirvana), a la carte menu is also available.
Shawn and Executive Chef Dannel Krishnan aim to shake-up Singapore's vibrant culinary scene with what The Nomads has to offer. "Aside from paying homage to traditional dishes and ingredients found along the Silk Road, the menu also represents our sojourn in Kazakhstan, where we were fortunate enough to have tasted some incredible food and experienced wonderful hospitality. It is our wish that our guests enjoy the same." says Chef Dannel, who also spent time cooking there.
Diners at The Nomads will enjoy dishes inspired from Central Asia such as Russia, China, Kazakhstan prepared with spices and herbs which enhances flavour and add depths to each of the dishes.
Start your dinner with the Caviar & Kaya, a marriage between Russia and Singapore culture which features Two Caviars, Homemade Kaya and Argentine Red Shrimp.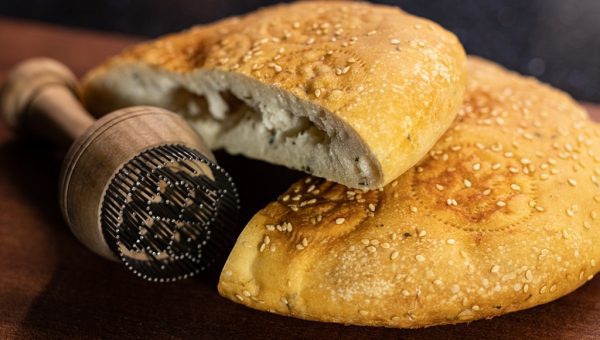 The Nomads Nan which is prepared using yoghurt and thyme served with Hunter-Gatherers Butter – Two type of butter – Foie Gras and Seaweed is served generously enough for sharing and will change your perception of a traditional Nan.
The restaurant serves interesting main dishes such as the Squid Laghman ( pronounced La-Mian) inspired from Western China with Smoked Szechuan, Paprika Sauce, Capsicum and Pine Nuts.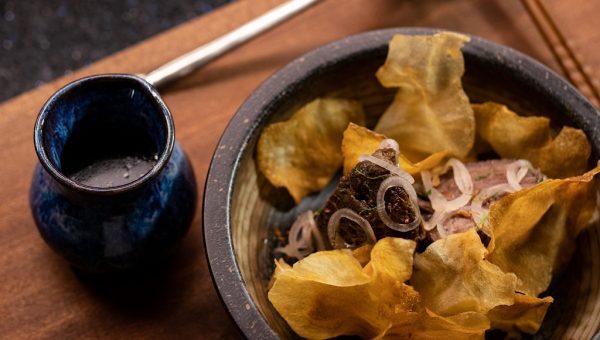 The Beshbarmamk, translated to " Five Fingers" – for the reason nomads traditionally ate this dish with their hand features 72 degree Wagyu Cheek which is cooked for 2 days served with Tea Spiced Broth ( Bak Kut Teh inspired broth) is very soft and tender.
Other highlights include Hunters Plov, an Uzbekistan dish which features A4 Kagoshima Wagyu Striploin aged 2 weeks, bone marrow, tea quail eggs, pickled heirloom, brandied raisins and Carnaroli Risotto.
For dessert, the Almaty – a Kazakhstan inspired dessert which means " Father of Apples" which features smoked apple with bay leaf tart, gorgonzola, cinnamon yoghurt and refreshing celery sorbet. Its one of the best desserts i've tasted.
The Nomads is a must visit place if you want to try new cuisine and fresh new dishes which your tongue is not that familiar of. I would highly recommend diners to try their degustation menu which is reasonably priced without compromising the quality, flavour and overall taste. Did i mention that the restaurant also have a speakeasy private dining room which can seat around 6-8 guests?
The Nomads is located at 70 Telok Ayer St, Singapore 048458, for reservations or enquiries please call: +65 6977 7057. Open daily 11.30am – 2.30pm, 6pm – 9.30pm.