Usher In The Year Of The Earth Dog at Mandarin Oriental Singapore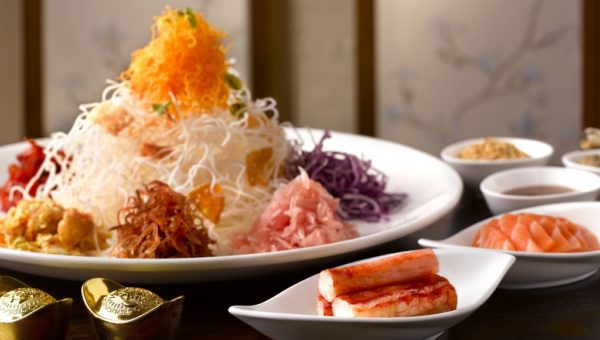 Mark an auspicious beginning to the Year of the Earth Dog with a sumptuous line-up of Chinese New Year set menus, signature festive Yu Sheng; exquisite spring goodies, takeaway dishes and gift hampers at Cherry Garden, from 1 February to 2 March 2018.
Be it a joyous family reunion or celebration with friends, Cherry Garden offers the perfect setting for a memorable dining experience. Toss to good health and prosperity with bountiful Yu Sheng, a timeless tradition and wonderful way to enjoy curated gourmet set menus including the wholesome five-grain fried rice. Alternatively, opt for a Weekend Dim Sum Brunch which includes an abundance of delicious dim sum, roasted meats and seafood, as well as delectable soups and desserts. Back by popular demand is Cherry Garden's Luxurious Pen Cai – Singapore's largest traditional 'basin dish', weighing more than 25 kilogrammes and measuring up to 45 centimetres in diameter. Topped with premium ingredients, the pot symbolises overflowing goodness, featuring four-head abalone, lobsters, scallops, sea cucumbers, prawns, dried oyster rolls, conpoy, dace fillet, roasted duck, lotus chicken, roasted pork belly; Cantonese pork sausages, mushrooms, wolfberries and black moss.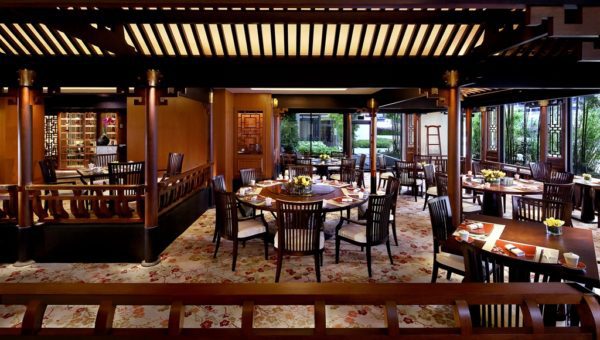 Guests can also usher in the New Year within the comforts of their homes with the delightful spring festive takeaway menu. Look forward to a year of happiness with a selection of prime meats such as the charcoal-roasted duck served with cherry sauce; steamed traditional eight treasure chicken, paired with other auspicious goodies such as radish cake and red dates nian gao. Entertain over new melt-in- your-mouth pumpkin cookies and dainty golden pineapple sables signifying good fortune. Three beautiful hampers also make excellent gifts for this jubilant occasion, showcasing a luxurious selection of assorted treats, red and white wines, XO sauce, caramelised cashew nuts with sesame, chocolate pralines, complete with premium bird's nest and more.
For restaurant reservations, please call Cherry Garden at 6885 3500 or e-mail: mosin-dining@mohg.com. For takeaway orders or enquiries, please e-mail: mosin-festive@mohg.com or call 6885 3081.