Review: The Sound Of Music Will Make You Feel Good No Matter How Many Times You Watch It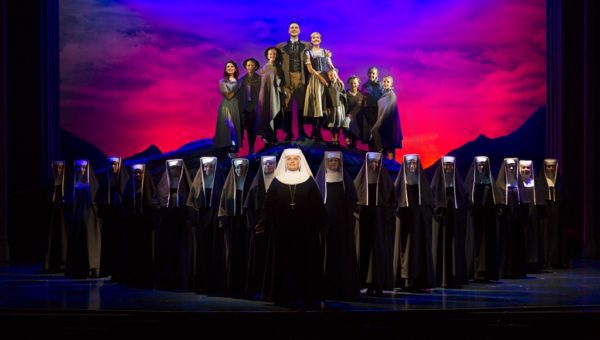 CONTENT: Michelle Ng
The Sound Of Music, is a pretty light-hearted story despite being set in 1930s pre-war setting. Plenty of jaunty songs and classics that you will recognize, there is nary a dull moment even though the entire show takes up a good part of 3 hours, including intermission.
Here's a quick rundown of the story: Maria cannot decide if she wants to be a nun, so she takes off to become a governess to the seven Von Trapp children while she makes up her mind. Turns out, the family including both the children and their widowed father grows on Maria, who becomes even more confused with her mission in life. When the war threatens to break out over their heads, Captain Von Trapp must choose between staying true to his ideals and protecting his family – but will Maria agree?
You might recognize the title from the movie of the same name released in 1965, but there are some different songs. Despite being written close to 60 years ago, the charming songs are pretty timeless and you'll recognize the tunes which are all quite popular childhood songs even if you didn't know the song's origins. Songs like 'Edelweiss', 'Do-Re-Mi', 'Climb Ev'ry Mountain', and of course, the title song 'The Sound Of Music' will have you humming along to the tunes long after the musical has ended.
The children cast is made up of a mix of local talent – so there's that to look forward to. The children cast sees 18 children on rotation, so you can expect different performances on different nights but they'll be outstanding in their own way! The stellar adult cast sees Carmen Pretoruis take the helm as Maria this time (she played Liesl in the 2014 Singapore run) with her lovely vocal chops, whilst Nicholas Maude stars opposite her as the aloof and grieving captain Georg Von Trapp who shows a tender side during his rendition of 'Edelweiss'.
The only thing that really disappointed me was that some of the more important moments happened off-stage. We don't really get to see how the Captain's and Maria's relationship blossoms; we just get told of it. We don't really get to see much of Captain's resistance to the Nazi regime, but just get told of him being against it so much that he prefers to run away. The children's relationship with Maria is another one that jumps in leaps and bounds. Not saying that there were major plot-holes; rather we were told rather than saw the development of crucial parts of the stories.
That being said, the musical does cover a lot of ground in two hours and I actually felt sad when the curtains fell for the last time. With such an ambiguous ending, I don't really feel satisfied because I need more Captain and Maria!
So long, farewell till the next time The Sound Of Music comes to Singapore again.
The Sound Of Music runs from now till 2 December 2017 at the MasterCard Theatres in Marina Bay Sands. Get your tickets now via www.marinabaysands.com or www.sistic.com.sg