REVIEW: Visit The Retro Circus In A Little Throwback With Circus 1903
CONTENT: Michelle Ng
IMAGES: Base Entertainment Asia
Circuses have come a long way, especially with modern day circuses like Cirque du Soleil's extravagantly exciting performances. But with Circus 1903, you'll be transported back into the Golden Age Of Circus in the year 1903.
Full of circus fun for the entire family, Circus 1903 brings contortionists to the stage and puppets to life amidst death-defying acts like the bicycle wheel of death and knife-throwers. A little throwback to the retro circus minus the live animals, the Circus 1903 brings a kind of simplistic raw-ness to the stage, changing what we initially thought of the circus. If you had to compare it, you could almost say that this was a humbling, small-town show that still managed to retain the magic of the wondrous, mystical circus.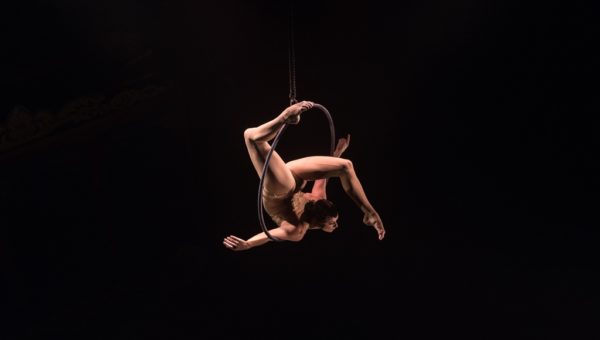 And not to forget the adorable kids from the audience! Ringmaster Willy Whipsnade who also doubles up as an illusionist picks ankle biters and rug rats to bring onto the stage. From difficult kids to cooperative toddlers, he manages to bring out
The acts themselves are no doubt impressive, but it's the subtle jokes that really bring the circus to life. Things like puns and poking fun at the audience are done so smoothly without coming off as too contrived.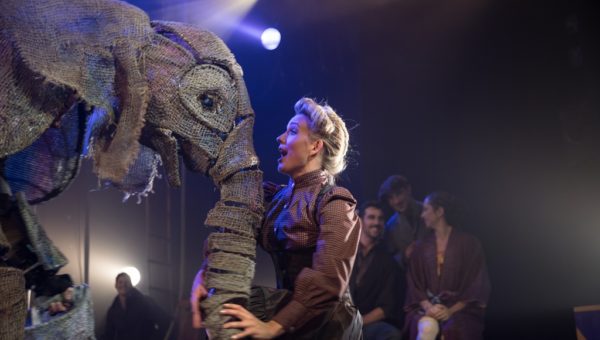 Even as someone who has watched a couple of circuses of greater heights and bigger acts, I still found myself amazed at the performers. The juggler juggles at such as astonishing rate like I've never seen before, and the Estonian brothers who are kind of jugglers slash gymnasts were a wonder to behold. Of course, who could forget the classy aerialist who managed to execute stunts while blindfolded.
The one thing that the circus could have definitely improved on was the finale. The abrupt end was a bit jolting, but other than that, the entire show was enjoyable. The circus reminded us a bit of old-school entertainment, and all the kids seemed to love the show as it was something different to the technology-related entertainment of today's kids.
The Circus 1903 runs till 29th April 2018 at the MasterCard Theatres at Marina Bay Sands. Get your tickets now via www.marinabaysands.com/ticketing or www.sistic.com.sg.