Everest Gold: The Future of Gold Investment
Gone were the days when you would need a broker be it through a bank or private to invest in precious metals such as gold or silver, or you literally buy it straight direct from a goldsmith. There is also a minimum amount of units that you have to purchase to top it all.

With the emerging industry of financial technology and companies like Everest Gold, investing has been made much more easier, friendlier and affordable for investors around the world.

There are good reasons to add gold to your investment portfolio even if you have other investments such as stocks. That's because gold is traditionally thought of as a "safe haven" in times of economic crisis. In a recession, you can expect stock and property prices to be depressed. Gold prices, on the other hand, tend to rise in times of economic and political uncertainty. Holding gold can thus be a way to hedge against economic downturns. And there is no better time than to do it now.

Singapore-based fintech gold trading company Everest Gold created and launched the first-of-its-kind digital trading platform for gold. Using the app with advanced technology and a secured system, gold trading has been made a breeze even for the beginners! You can now trade gold on the go in real-time, instantaneously, and at affordable prices.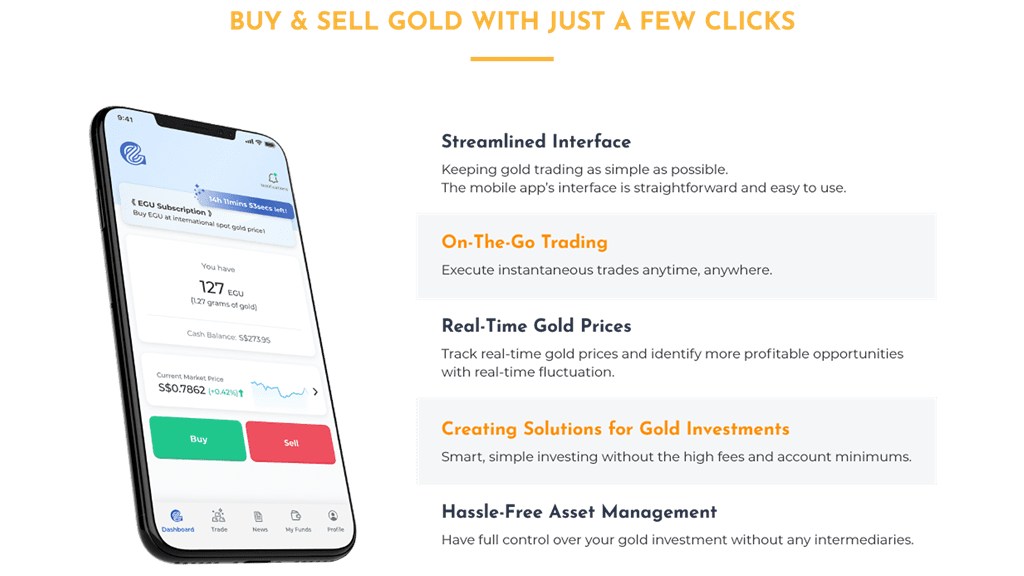 Built to be a "one-stop gold trading platform," Everest Gold digitises gold trading and makes it accessible for everyone and not just the rich and wealthy. It is created for both beginner and expert investors in mind and literally anyone who has an interests in gold trading. The app's interface is streamlined for ease of use, and features guidance and knowledge on gold trading. It is also equipped with a team of customer service officers to provide online support, should you encounter any issues.

Everest Gold uses 999.9 pure investment-grade gold. Their 1kg gold bars are obtained from Metalor Technologies Singapore Pte Ltd, a wholly- owned subsidiary of Metalor Technologies International SA, a leading worldwide precious metals refiner based in Neuchâtel (Switzerland).

Gold traded on Everest Gold is sold at fairer prices than gold traded in banks. The price of its limited edition of EGU is much lower compared to banks. For example, the price of gold commodities is less than US$60 per gram, while the bank price is about US$80 per gram.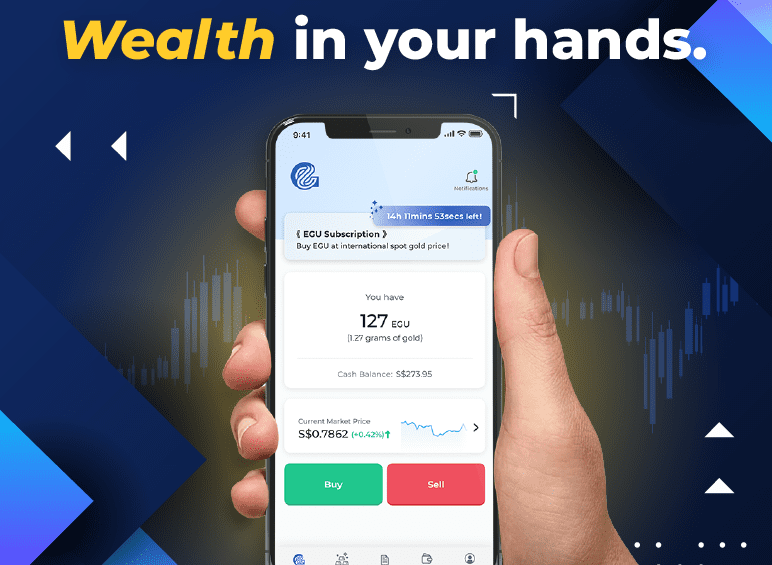 Transactions are fully encrypted using 256-bit SSL encryption to safe guard the transactions and protect the investor's personal information. A robust verification process is in place to prevent any financial fraud and or identity theft. All users must complete a personal verification process prior to trading. All data are kept at its strictest privacy in compliant with requirements of the Personal Data Protection Act of Singapore.

"We saw a gap and identified the need to fill up the missing gap by offering a solution which is easy to use, faster turnaround time and more cost effective than the usual trading system in the local trading market," said a spokesperson for Everest Gold.

Everest Gold is regulated by the Singapore Ministry of Law and subjected to the Precious Stones and Precious Metals Act 2019 (License number PS20190001500).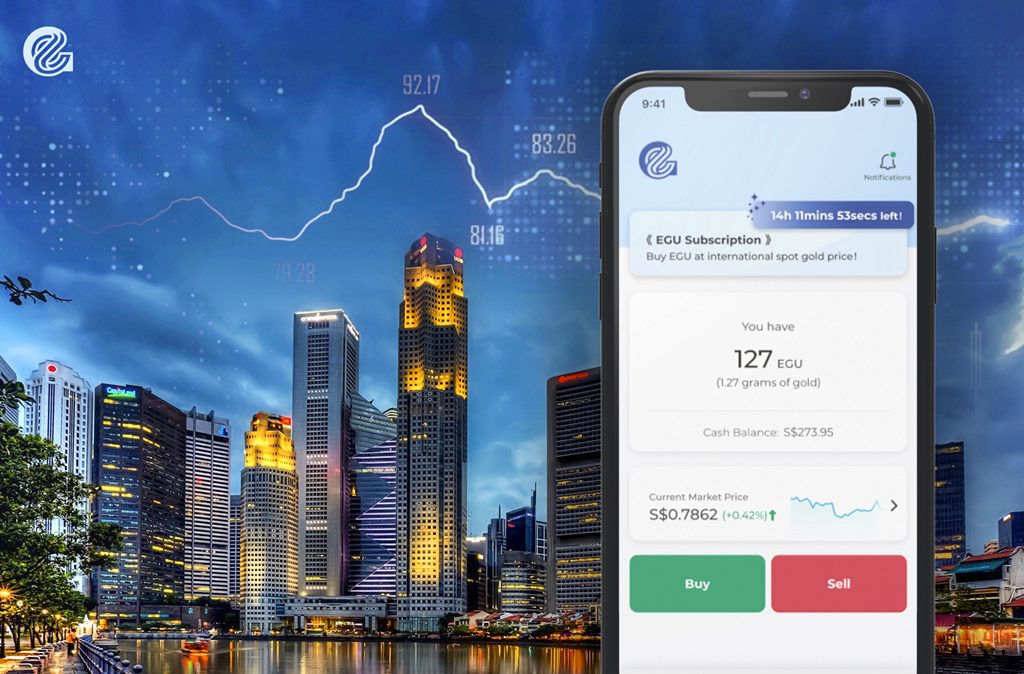 Everest Gold is available for download on Android, iOS and desktop. And you can jump start right away to invest in just 0.01g of gold literally minutes away after signing up, wherever you are 24/7.

For more information, check out Everest Gold's website