Green Warriors: A photo Exhibit by Green Is The New Black returns for it's third edition!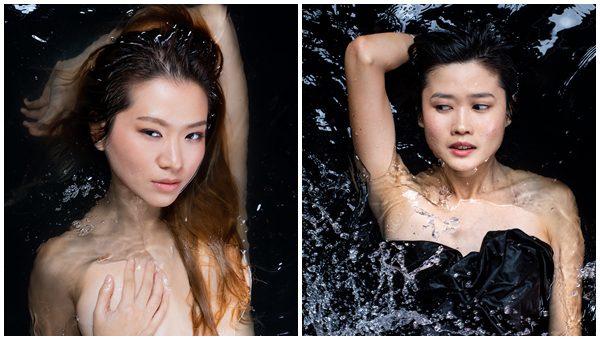 Green Warriors, the environmental award series and photo exhibit by Green Is The New Black returns for the third year. The full list of Green Warriors 2019 was revealed during the opening night of The Conscious Festival at The Projector in Singapore on 1 November, and included ecopreneurs, zero-waste designers and youth visionaries from Asia.
The exhibition and shortlist aim to highlight the work that is being done by tireless environmental advocates from different sectors and industries and inspire others to take positive action to build sustainable communities. Celebrating 30 Singapore and Hong Kong-based individuals shaking up the sustainability scene, the portraits were shot by renowned photographer, Alex Marco.
Chosen from over a hundred applicants, all 30 warriors have two things in common: they are currently working on a project impacting the world and they are voicing out a specific sustainability message that goes beyond borders.
11 Singapore-based changemakers were featured, including Melissa Lam (Bamboo Straw Girl) for her ongoing work to replace plastic straws in Singapore and empowering others, J.J. Chuan (founder, Rehyphen®) for shining a light on the global waste issue, Ming Bridges (founder and CEO, Rentadella) for making luxury fashion sustainable and accessible through rental. Teresa Guttensohn (co-founder and president, Cicada Tree Eco-Place) for promoting nature and culture conservation, and eco-living through environmental education. Vikas Garg (founder & CEO, abillionveg), for driving the plant-based movement in Asia and 100+ countries globally. Inch Chua (artist, singer-songwriter) for using her music to increase awareness of the climate crisis. Bjorn Low (co-founder and managing director, Edible Garden City) for converting dead city spaces into urban farms. Ho Xiang Tian (co-founder, LepakInSG), for advocating for systemic change for a better future and shifting the conversation away from individual action. Esther An (Chief Sustainability Officer, City Developments Limited), for being a prominent eco champion proving corporates can lead change in climate action and low carbon economy towards a more sustainable future for all. Rebecca Capelli (Award-Winning Filmmaker, Let Us Be Heroes), for inspiring us to end animal suffering and fight against climate change. And Christina Lee (Founder & CEO, Global Green Connect), for empowering and connecting businesses and the next generation to build a sustainable future.
This year, the message from scientists has been clear: climate change is real. But we're not talking about the survival of the planet, Earth will take care of itself. The survival of the human race and thousands of animal species is what should be under the spotlight. This year's artistic inspiration and theme for the images was climate change is real. We chose to work with water during the shoot to symbolise the threat of rising sea levels and melting glaciers.
While the outlook may seem bleak, we strongly believe that every little action count, which is why we are always supporting on about #LittleGreenSteps to #LiveMoreConsciously. It's something that all of our Green Warriors practice while empowering others to do the same.
Paula Miquelis – Co-Founder of Green Is The New Black, said, "We have recently returned from an Arctic expedition, and saw first-hand the reality of the climate crisis. The glaciers are melting, sea levels are rising, and the climate is warming. We want to share the message that while the threat is very real, there is hope and together we can make a difference."
The Green Warriors exhibition can be viewed online www.greenisthenewblack.com/green-warriors-2019 or in person at South Beach Avenue for the coming weeks. There will be an exhibition in Hong Kong announced soon.