Learn to Bake and Cook with Global Baker Dean Brettschneider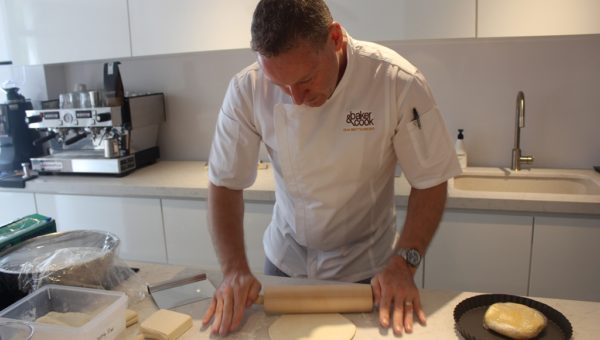 Nestled in the quaint leafy Hillcrest suburb at Bukit Timah, co-owner and founder of the Baker & Cook artisan bakeries Dean Brettschneider shares his craft through Brettschneider's Baking & Cooking School.
Opened last 11th April 2016, Brettschneider's Baking & Cooking School offers state-of-the-art facilities. Interiors are designed to replicate a dream home kitchen, with abundant counter space, top line equipment and utensils, natural light and a light modern style with a full line-up of exciting courses taught by Brettschneider and friends to offer professionally taught hands-on baking and cooking classes in a fun and casual environment.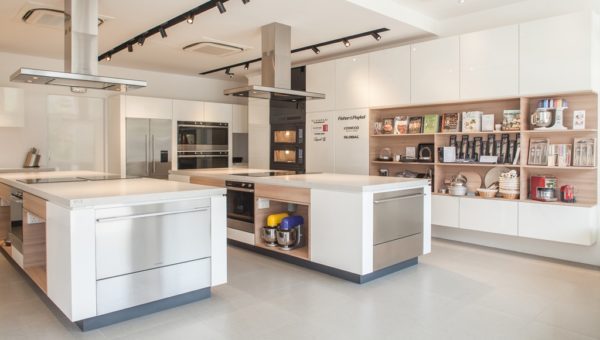 Designed to be unique, each Baking & Cooking School course will be an enlightening session where students can truly learn not just how, but why when approaching cooking and baking. Courses will include an exquisite meal complete with beverage pairings, and of course Baker & Cook's delicious fresh breads!
Guests are free to choose from a plethora of classes that cater to their experience and availability, as classes range from easy to intense and from half-day sessions to two-day masterclasses.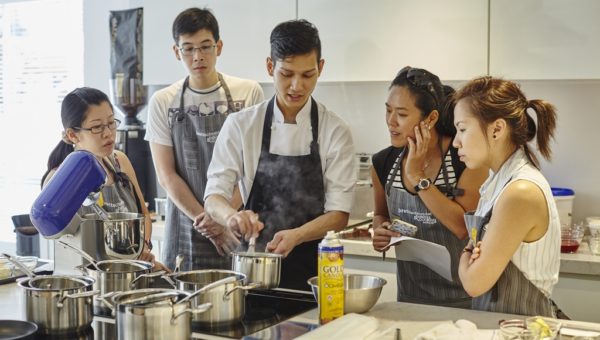 Brettschneider himself will teach Basic Bread Baking, based on his successful book BREAD, in which he will show how to produce a variety of breads and rolls from one basic dough. Other Brettschneider-led bakery selections include Italian Flatbreads & Pizza Making, Classic Cakes, Sweet Delicate Breads, Proper Pies & Tarts, Patisserie & Pastry Perfection and a Croissants & Danish Pastry Masterclass amongst the many classes offered.
Students will have the benefit of learning bread and baking stills from the master baker and pâtissier firsthand. His unique methods and detailed explanations are certain to ignite students' passion for cooking as they discover the art and science behind baking beautiful breads, pastries, cakes and tarts.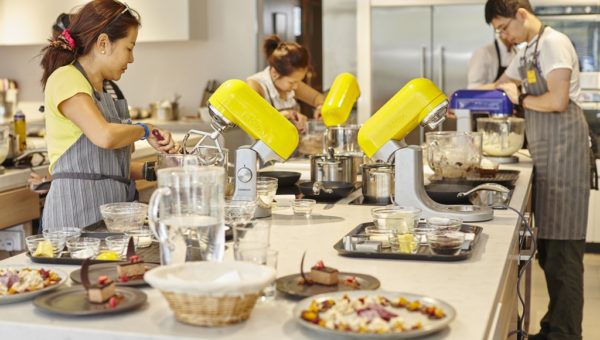 Acclaimed local chefs will offer a variety of creative lessons informed by their areas of expertise. Professional guest chefs include Eric Neo, Executive Chef of InterContinental Hotel Singapore, teaching Singapore Cuisine at its Best; celebrity chef Lino Sauro from Gattopardo Ristorante di Mare, teaching Seafood Sensations with Kuhlbarra Barramundi; award-winning chef Derek Ang, former Executive Chef of the Privé Group, teaching Healthy, Wholesome Home Cooking with Kuhlbarra Barramundi; and Jenna White, Executive Pastry Chef at Flute's Restaurant, presenting Macaroon Madness. Others include rising-star pastry chef Joe Leong (son of Sam Leong) teaching Plated Desserts & Petite Fours; and Terri-Anne Leske, food blogger-turned-author conducting Cooking with SuperFoods and Carrotsticks & Cravings.
Additionally, guests can also learn the secrets behind creating the perfect cup of coffee and Become a Barista for The Day through a course taught by Baker & Cook's talented baristas using New Zealand's own Allpress Coffee. Available for the first time here in Singapore, Allpress uses carefully selected, top-quality Arabica beans roasted to perfection for delicious, full bodied flavor, a favourite amongst coffee aficionados.
The school is also available for custom classes and private events with access to the stunning 1000 square foot, purpose-built space to suit all needs for special events, corporate teambuilding, events, private cookery classes and more.
Brettschneider's Baking & Cooking School is located at 1 Greendale Avenue, Singapore 289495
For bookings and more information please visit www.bakingandcookingschool.com or call + 65 6463 5508