The Creators by CreatorsLab Premieres the Untold Story of Renowned Pastry Chef Janice Wong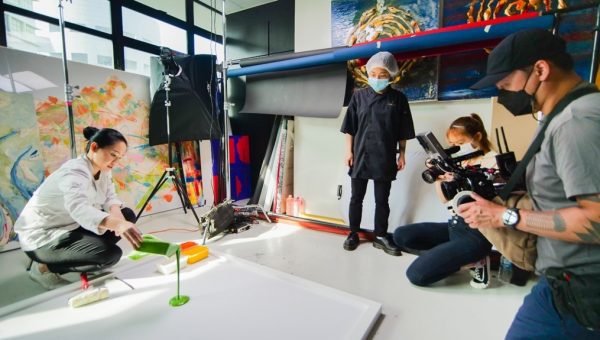 Following the recent success of The Creators and its second instalment featuring MasterChef judge and renowned celebrity chef Bjorn Shen, CreatorsLab premiered their third anticipated series The Creators featuring the unfiltered and uncensored story of Singaporean pastry chef Janice Wong.

Learn more about the never before told and seen in Janice's life journey and what compelled her to create the work that she does which led to where she is today as told by her close friends and Janice Wong herself.

"Our latest episode featuring the incredibly talented Janice Wong was a great start to 2022, and I feel very honoured to be one of the first to showcase this side of Janice to the world," said Jon Lister, CEO and Co-Founder of CreatorsLab.
"At CreatorsLab, we want to keep pushing the envelope and provide a platform for any culinary creative in Asia so their story can be told in a truly cinematic way with a global lens. We have some exciting plans with a range of new product launches for 2022 and we will sharing more details over the next few weeks."

Upcoming episodes will feature chefs and bartenders from beyond Singapore, across the South-East Asia region.

CreatorsLab third episode of The Creators is now streaming globally on YouTube, Online and across all Creators social media platforms.