In Duxton's Menswear Reality, Personification Is The Fashion Vade Mecum
CONTENT: Henry Boen
Forget the usual 'personal-style' types like street styles, classic wear or bohemian etc, because in Duxton, it's all about personifying ensembles with a legitimate human storyline. Say hello to Rich, Adam, Mikey, Justin and Henry. (And unlike the name-bearing key chains you find in gift shops, there's absolutely no shame wearing a differently named ensemble that suits you best – after all, you probably just have a little more of an inner Adam than Mikey.)
Rich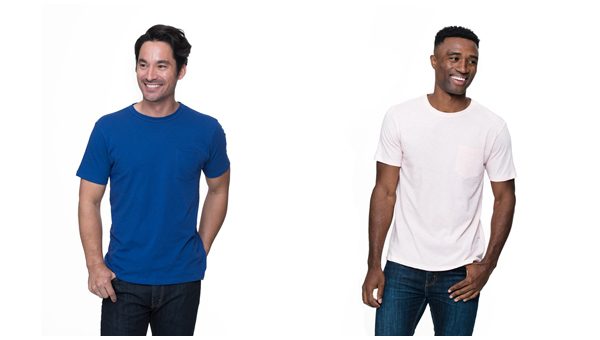 Rich brings out the fun and carefree side of your personality. Rich is the shirt for moments like grabbing pizza and burgers at 4am, or surfing past sunsets. Even if you're just pulling up a lawn chair and reading a book, Rich helps you look good effortlessly.
Adam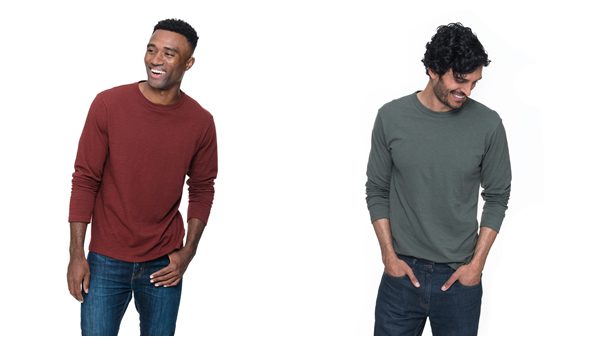 Adam is the dependable 'go-to' designed to weather through all the ups and downs of life. Whether it's celebrating the birth of a new child or a job promotion (or even as a wingman on a terrible blind date), Adam will always be there.
Mikey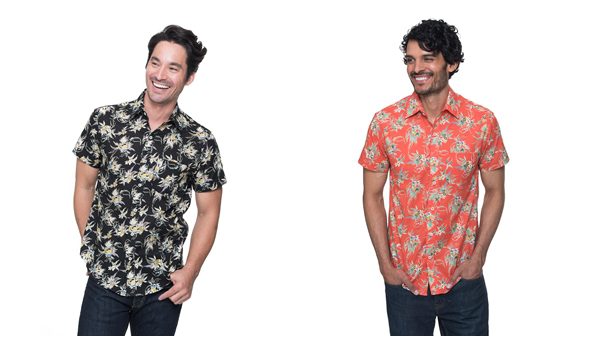 Mikey is the conversation starter with his usual funky patterned shirts and is always a little goofy. Confidence is in his natural DNA and he fits in well with different groups of people. Can be a little playful but there's nothing more to love than a quirky personality to amp up the atmosphere.
Justin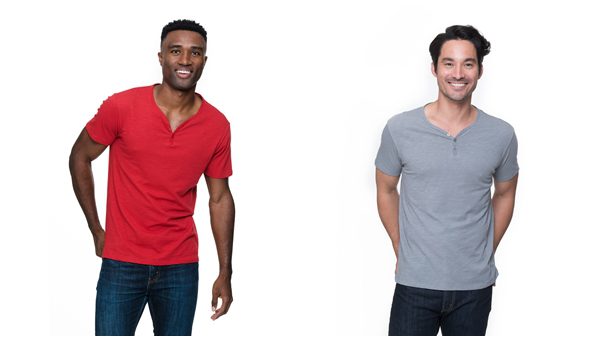 Justin brings the relaxed Los Angeles vibe to whichever city you're in. He's the perfect Henley for writing the next big blockbuster, traveling to the next unknown destination, or even enjoying a Sunday BBQ with family and friends.
Henry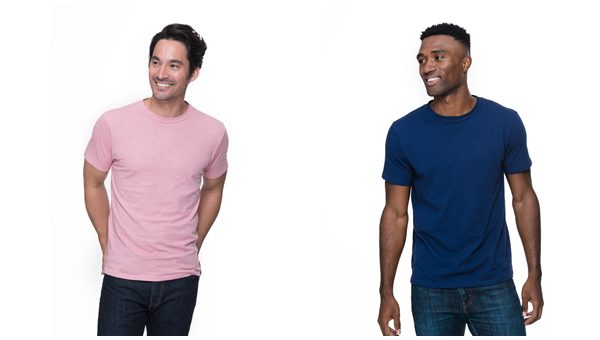 Composure is key. Henry is designed to allow you to put the best foot forward. Whether it's hanging with friends after a long ay of work or a long morning of playing with the kids, you can rely on Henry to give you the fresh, clean look you deserve.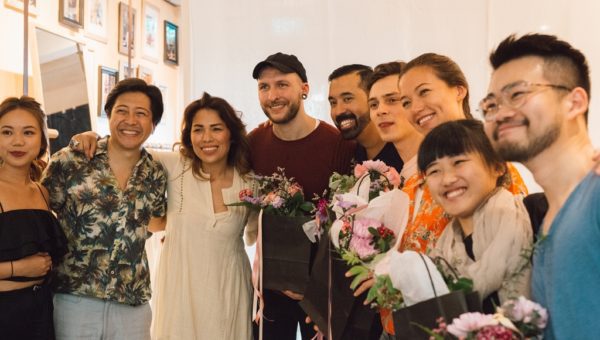 The brand was co-founded by US couple, Dustin Ramos and Iris Sangalang  (pictured above, second and third from the left), and had since built Duxton on the prioritization of comfort and material quality over the aesthetical fashion in everyday essentials. Backed by their well-received customer's point of view, the brand had also made efforts to cater to every shapes and sizes by improving their size ranges and patterns to flatter every part of the body.
An appreciation for material quality goes mutual for both the owners and their customers (which is extremely crucial for fashion startups nowadays). From the handpicking of a specific knit mill to understanding ethical labor practices, the brand spared at nothing to stand by their  dedicated ethos. For their Spring Summer 2018 collection, the brand had extensively utilized local specialty mills across Japan to source for prints that would fit their collection best. The core knit fabric was chosen to be a cotton slub due to its soft, light and comfortable quality that makes the product extremely easy to slip-on. The collection will be available in more than 20 colours.
To say that brand had not had an impactful start is a lie. But yet, to sustain Duxton with the current branding takes huge amount of commitment and research to continuously fulfill their stated promises. Time will tell, but for now, if the listed characteristics speak of you, then head down to the store and check them out.
Duxton Menswear is available at Monument Lifestyle located in 75 Duxton Road Singapore 089534