Sandro Homme et Femme Fall/Winter 2019 Collection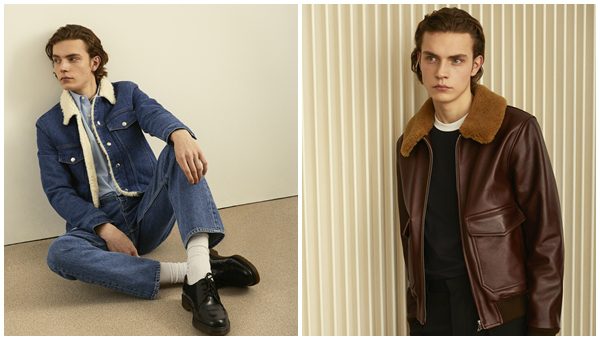 Homme Collection
For the Winter 2019 collection, the Sandro Man studio has put together a wardrobe halfway between formal tailoring and the spontaneity of the street.
The tailoring is crafted with a distinctly Parisian nonchalance. The two or three-button wool suits are worn – without interruption – with a t-shirt or turtleneck. On the feet, black leather boots or derbies with a grooved sole set the tempo for three-quarter length wool cloth coats. There is a recurrent obsession with business stripes, but they are given a casual feel. Raglan armholes and stonewashed denim affirm the look's easy vibe. The studio wrong-foots the bourgeois codes of a Parisian wardrobe and brings herringbone and houndstooth check motifs to life, in the style of Morrissey.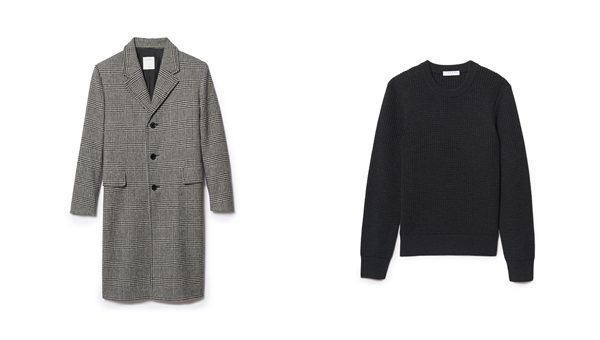 The working-class elegance of The Smiths' former frontman goes hand in hand with the authenticity of a workwear wardrobe. The Sandro man spontaneously slips on a zip roll neck, a chunky hand-knit jumper and a lumberjack overshirt. He plays with the volumes of aviator jackets, whether oversized or more fitted. His overalls are made of denim and worn with a high-neck sailor jumper. His corduroy or denim jacket features an ecru shearling lining. When he's looking for a striking colour, he plumps for electric green or vivid pink.
The style direction falls in line with the brand's consistent vocabulary, merging vintage or street culture references with a pure, up-to-the-minute aesthetic. The studio blends tradition and modernity with a refined elegance.
Femme Collection
For the Sandro woman, it's all about attitude. Her favourite looks play with iconic styles and combine opposites. For the Fall/Winter 2019 collection, the Sandro design studio is playing with the concept of a sophisticated woman from a distant place, somewhere between the streets of Paris and Dallas in the 80s. Never a slave to her appearance, the Sandro woman stays true to herself, feminine and free.
Her ethos: the elegant energy of the 80s. She shows off an Auteuil-reminiscing wardrobe, adapting it to suit her personal style. Skirt suits happily sit side by side with floating floral dresses. A jacket and short set plays with a full retro houndstooth look, paired with a striped dress shirt. The palette of beiges and browns is punctuated with intense blacks. This season, the Sandro woman leaves behind sportswear accents in favour of a rich 80s allure. White jeans sport adventurous studs. The perfect tweed jacket with gold buttons is reinterpreted with denim and leather patches. Lurex leggings and two-tone jeans put a twist on masculine Prince of Wales blazers. On her feet, though sometimes she goes for a Flame or an Astro, she prefers a trekking boot.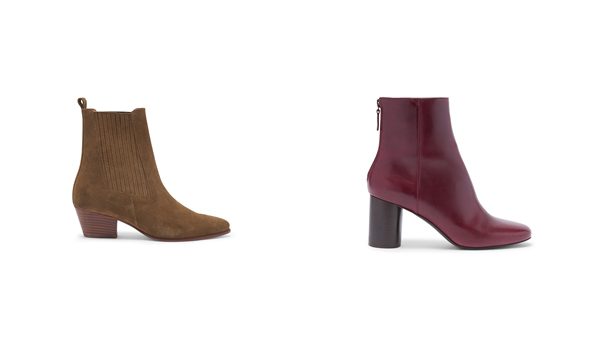 Knowing that opposites attract, she adds a few Texan touches to spice up the allure of the uptown lady. She may not go so far as to compete for Miss Country, but she does like to pair rodeo boots with long, flowy dresses and blouses. Rhinestones are sewn into oversized trapper-style wool overshirts. A reversible coat is embellished with twisted fringe. Quilted leather cowboy boots stand out against dresses and suits. Brocade, lurex, embroidery and shearling add texture to this intermixed wardrobe. The Sandro woman's allure is like a rodeo hero's: free and brave.