Award-Winning Chinese Restaurant Mott32 Opens at Marina Bay Sands
Since opening six years ago in Hong Kong, Mott 32 has become renowned for its signature approach to regional Chinese cuisine, which is characterised by time-honoured recipes handed down from generations, prepared using progressive cooking techniques and premium ingredients. Paired with an exceptional mixology programme and a stunning ambience designed by award-winning interior designer Joyce Wang, Mott 32 is set to impress diners in Singapore.
In partnership with restaurant group Maximal Concepts, the renowned restaurant with outlets in Hong Kong, Las Vegas, Seoul, and Vancouver has officially opened in Marina Bay Sands, Singapore.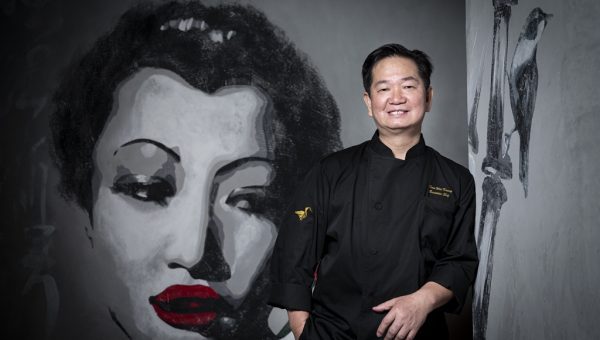 Helming the kitchens of Mott 32 Singapore is Hong Kong-born Executive Chef Chan Wai Keung. With over 35 years of professional culinary experience, Chef Chan has worked in the kitchens of top hotels and restaurants across major cities such as Beijing, Hong Kong, Jakarta, Seoul, Singapore, and Taipei. The veteran chef is known for his mastery in traditional Cantonese cooking, specialising in seafood, dim sum and soups.
Mott 32 Singapore offers iconic dishes from the original Mott 32 menu, such as the Barbecue Pluma Iberico Pork Glazed with Yellow Mountain Honey, and the Apple Wood Roasted Peking Duck with Mott 32's "Signature Cut". With a 48-hour preparation time, these ducks are cured in a special marinade and smoked over apple wood, before being presented and carved tableside. Available in limited quantities daily, these ducks are made-to-order, and require a 24- hour advance reservation.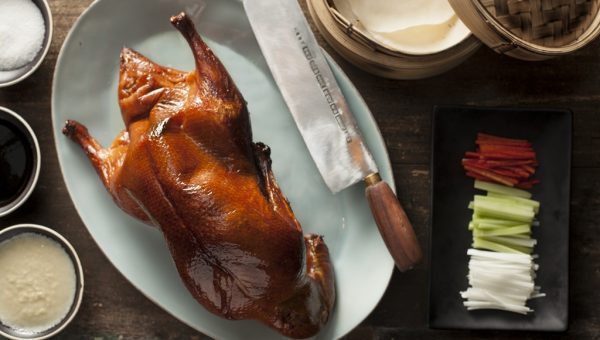 Chef Chan and his team will also be executing a number of offerings exclusive to Mott 32 Singapore, such as the Signature Crispy Sugar Coated Peking Duck Bun, Crispy Prawns with Salty Egg Yolk and Oatmeal, and one of Singapore's most well-known dishes, the Wok-Fried Live Whole Crab in Black Pepper Singapore Style. The restaurant will also offer fiery dishes to satiate spice lovers in this city, such as the Braised Black Cod with Chopped Chili, and Poached Giant Garoupa Fillet in Szechuan Pepper Broth.
In addition to the a la carte menu, Mott 32 is also renowned for its handmade Cantonese dim sum items which often feature a refined gastronomic twist, such as Soft Quail Egg, Iberico Pork, Black Truffle Siu Mai; South Australian Scallop, Garoupa, Caviar & Gold Leaf, Egg White Dumpling; Signature Crispy Sugar Coated BBQ Iberico Pork Bun and Australian Wagyu Beef Puff.
"At Mott 32, we are dedicated to serving authentic, timeless recipes that pay homage to the rich heritage of Chinese cuisine. Our approach to cooking is to retain the essence and original flavours of the dish, while elevating it using quality produce. We welcome guests from all around the world to explore the intricacies of Chinese cuisine at Mott 32 Singapore, and look forward to showcase a combination of Mott 32's iconic dishes and Singapore-exclusive creations," said Chef Chan WaiKeung, Executive Chef, Mott 32 Singapore.
Mott 32 is located at B1-42/43/44, Galleria Level, The Shoppes at Marina Bay Sands.
Mott 32 is open Lunch Monday – Sunday: 11:30am-2:30pm and Dinner: Monday – Sunday: 5:00pm-11:00pm.