Demon Chef Alvin Leung pays tribute to Asian cuisine with the opening of his newest restaurant 15 Stamford
CONTENT: Andrew Kho
IMAGE: Luxe Multimedia
Following the opening of his first restaurant Forbidden Duck here in Singapore, Chef Alvin Leung has opened his newest 150-seater restaurant 15 Stamford last month at the posh Capitol Kempinski Hotel Singapore.
At 15 Stamford, don't expect a molecular dining as Chef Alvin pays tribute to the Asian Cuisine showcasing an interesting array of his favourite recipes in Asia from Korea, The Philippines, Thailand, Malaysia, Hong Kong and Singapore.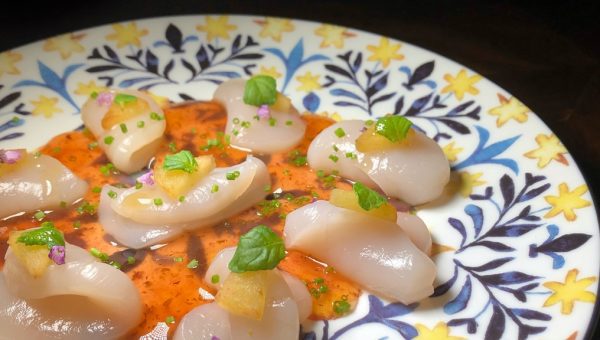 Start of your meal with either the Hokkaido Scallop with Salted Plum and Shiso, Scallop sashimi in salted plum sauce garnished with Japanese shiso leaf, chives and Japanese sesame oil or the Hamachi with Calamansi Ponzu and Roasted Sesame, Hamachi sashimi  tossed in calamansi ponzu sauced and finished off with calamansi gel and fried garlic chips for that extra crunch. Both are air-flown direct from Japan so expect only the freshest Scallop and Hamachi.
Something unique for salad lovers is their Three-style Corn, Heirloom Tomatoes and Cucumbers in Hong Kong "Pat Chun" Sweet Vinegar, the butter corn, baby corn, tomatoes and cucumbers are charred and tossed in sweetened vinegar, atop with crunchy popcorn for a unique burst of flavours.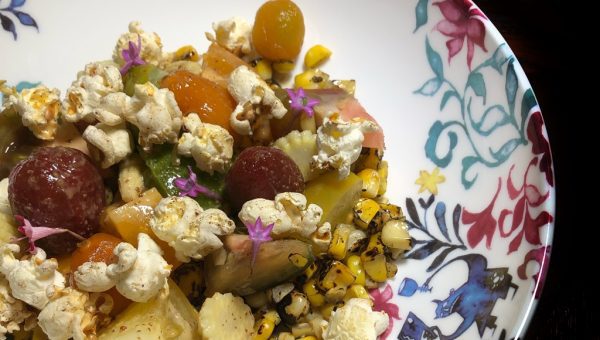 For mains, diners must try the Chargrilled " Bak Kut Teh" Pork Chop with Compressed Watermelon, Angelica, Barbecue sauce. The Chargrilled porkchop is marinated over 12 hours in over eight Bak Kut Teh spices and served with compressed watermelon, angelica syrup and house made barbecue sauce infused with Bak Kut Teh Herbs. The Bak Kut Teh here is the herbal version and this dish is a very unique interpretation of Singapore's favourite dish.
Chef Alvin pays tribute to Thailand with the Whole Boston Lobster served with Mangosteen, Tomato and Spicy Thai Dressing. The whole Boston lobster is grilled and drizzled with housemade mangosteen, tomato and spicy thai dressing.
The Malaysia inspired Bone-In beef Short Rib Rendang served with Cabbage Salad is a surprising dish with beef so tender that it melts in your mouth. The Bone-In U.S. Beef short ribs are sous vide for 72 hours in Rendang marinate for three days till it becomes tender and flavourful.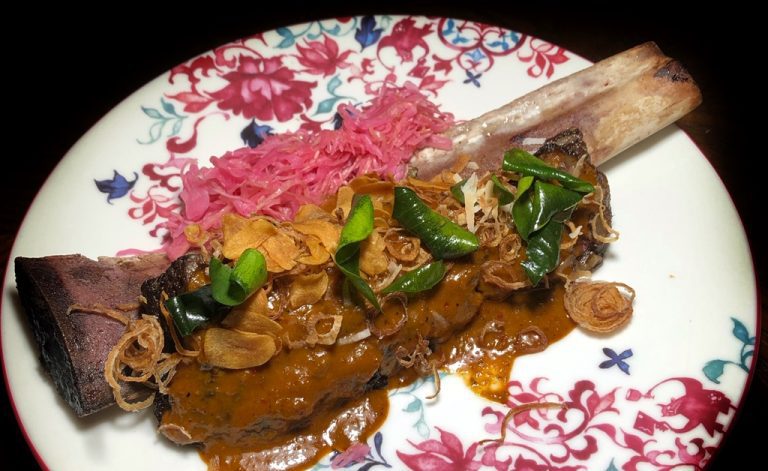 Another homage to Singapore's culinary scene is Chef Alvin's interpretation of our all-time favourite Laksa. The Singapore Laksa with Jasmine Tea-smoked Onsen Quail Eggs, Housemade Dried Shimp Oil, Shrimp Floss, Tiger Prawns Tempura is served on a bowl of thick prawn and lemak broth enlivened with housemade dried shrimp oil and shrimp floss complete with the burst in your mouth onsen quail eggs smoked in jasmine tea. The usual prawns is replaced with the Japanese Tiger Prawns Tempura.
End your meal with Mango Pomelo Sago with Coconut Snow, Chef Alvin's version of "Ice Kachang" with the traditional Mango Pomelo Sago elevated with nitrogen coconut ice.
15 Stamford is a perfect restaurant for locals who wants to try Chef Alvin Leung's version of  classic Asian favourites and for tourists who wants to try delicious Asian cuisine without going too far. The price is also not overpriced as compared to other hotel dining establishments. Definitely going back for more of these delicious dishes.
15 Stamford by Alvin Leung is located at: The Capitol Kempinski Hotel Singapore, 15 Stamford Road, Singapore 178906.
For reservations or enquiries please call: +65 6715 6871 or email: reservation.15stamford@kempinski.com.