Enjoy A Wide Array of Impressive Buffet Line-Up and Asian Favourites at the Newly Refurbished Spice Brasserie.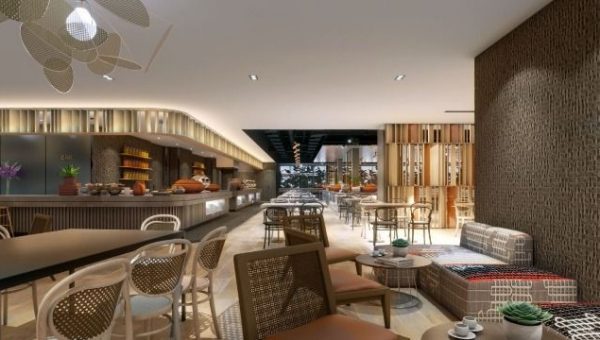 CONTENT: Andrew Kho
Spice Brasserie at Parkroyal on Kitchener Road has unveiled a refreshed and new look with a sleek, light wood interior as well as an extensive buffet selection.
Helmed by Chef Robert Chan, Executive Chef of Parkroyal on Kitchener Road, the 300-seater restaurant now boasts an open kitchen stations wherein diners can interact with the Chefs assigned at each station.
Choose your superfoods like quinoa and kale at the Asian Salad Bar Station along with Asian favourites such as Kimchi, Braised Tau Kwa, Japchae, condiments such as Shrimp Floss, Soya Beans along with dressings such as Chinese Peanut Butter, Soy Oriental and Mala. The Salad Bar station here is uniquely different among the rest of the buffet restaurants.
Being located in Little India and majority of their patrons are Indian tourists as well as locals, the Tandoor Station offers authentic North and South Indian fare. Must try is their Squid Ink Naan, a unique squid ink coloured flatbread which is prepared fresh right infront of you and goes along with other Indian dishes such as Butter Chicken, Gobi Manchurian and their Daily selection of Tandoori meats.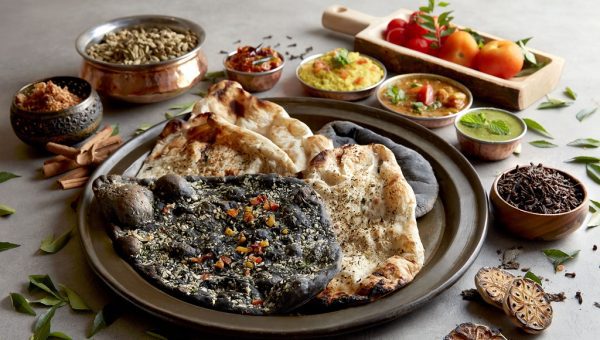 The main highlight of the buffet and mustn't miss is the Charcoal Grill Station, enjoy Asian street food classics such as the Saigon Pancake, Chiang Mai Khao Soi Noodles, Taiwan Sausage, BBQ Carrot Cake as well as Barbecued Marinated Leg of Lamb and Crispy Pork Belly Roll.
Our favourite is the Black Char Siew which melts in your mouth, it so juicy that you would keep on asking for more. Another must try is the Vietnamese Broken Rice Claypot Porridge, meticulously cooked in batches on charcoal fire, this dish which is available ony during dinner and has a refreshing broth topped with servings of white clams, barramundi and oysters, this dish is perfect for cool weather or if you want to warm yourself up.
Other sumptuous dishes available is their seafood selection such as Stir Fried Slipper Lobster in Black Pepper Sauce, Chilli Crab with Mantou as well as the Crispy Salted Duck with Pancake, their own version of Peking Duck with Pancake, those who like Peking Duck will surely love this.
End your meal by heading to the Dessert Station where you will get to enjoy sweets that aren't commonly available on the buffet spread such as DIY Mua Chee with Peanut and Black Sesame as well as the Teppanyaki Ice Cream wherein you get to choose from the restaurants daily specials such as Matcha with Azuki Beans and Mochi or Mango Pomelo or opt to customize your own toppings that are mixed together with your favourite ice cream on a mini teppanyaki cold table. Our favourite is the Mango Pomelo which tastes very close to the actual Mango Pomelo Sago which is a popular Chinese Dessert.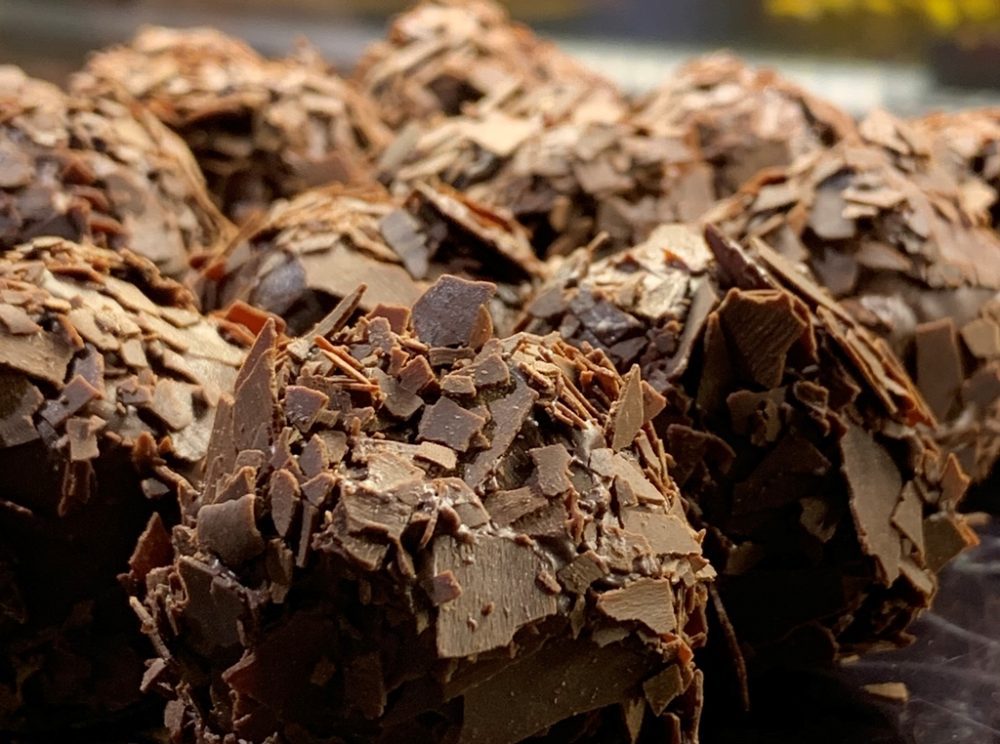 We also love the variety of desserts available such as Durian Pengat with Sticky Rice, Snow Pear and White Fungus with Red Dates and Goji Berries, Cempedak Cake and their popular Rum Ball, every diners will surely have their own favourite pick at this station.
Overall, i would highly recomend everyone to try the new Spice Brasserie, for the price, quality and the variety of selections available, you are in for a steal. This is a hidden gem in Little India which most people wouldn't know it exist, even myself didn't know until today.
Spice Brasserie Buffet is priced at:
Lunch: S$34++ per pax Monday-Friday, S$50++ per pax Saturday-Sunday
Dinner: S$42++ per pax Monday-Friday, S$60++ per pax Saturday-Sunday
Spice Brasserie is located at: Parkroyal on Kitchener Road, 181 Kitchener Rd, Singapore 208533, Lobby Level.
For reservations or enquiries please call: +65 6428 3160 or email: spicebrasserie.prskt@parkroyalhotels.com.