Exsto: A Contemporary Cognac for a New Generation of Cognac Drinkers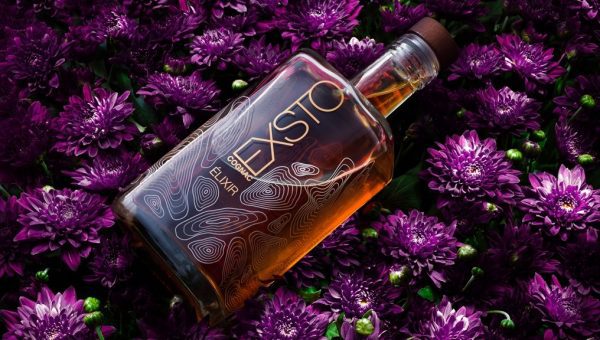 CONTENT: Yiew Kai Jie
The world's first cognac created by a sommelier and master blender has resulted in a modern, vibrant and memorable spirit that challenges the stereotype of cognac being an old man's drink while making its global debut in Singapore.
Inspired by history, tradition and high quality craftsmanship, an idea was born due to a unique partnership with Julie Dupouy, the World's Best Female Sommelier 2016, Sabrina Duong, CEO of Exsto Cognac, and a seventh generation master-blender Géraud Vallantin-Dulac. This collaboration eventually resulted in the creation of Exsto Cognac. The Exsto – the contraction of the French word 'Extase' (ecstasy) and XO (the highest quality of cognac) – showcases the complex palate of a sommelier married with the technique of a cognac maker. Embracing quality with an accessible and minimalist approach, cognac has been reimagined with an exuberant and youthful French spirit to break the stereotypes and to change the public's perception of what constitutes as a quality bottle of cognac.
"A good sommelier lives and breathes wines and spirits and has cultivated a unique understanding of aromas and flavours by exploring the world's best foods and drinks. Julie's skills and experience make her the perfect choice to create this new style of cognac – a luxury drink that's elegant and modern, yet respectful of its heritage. Julie is an inspiring woman and we share a vision of adopting a more feminine approach to what is often perceived to be a man's drink," said Sabrina.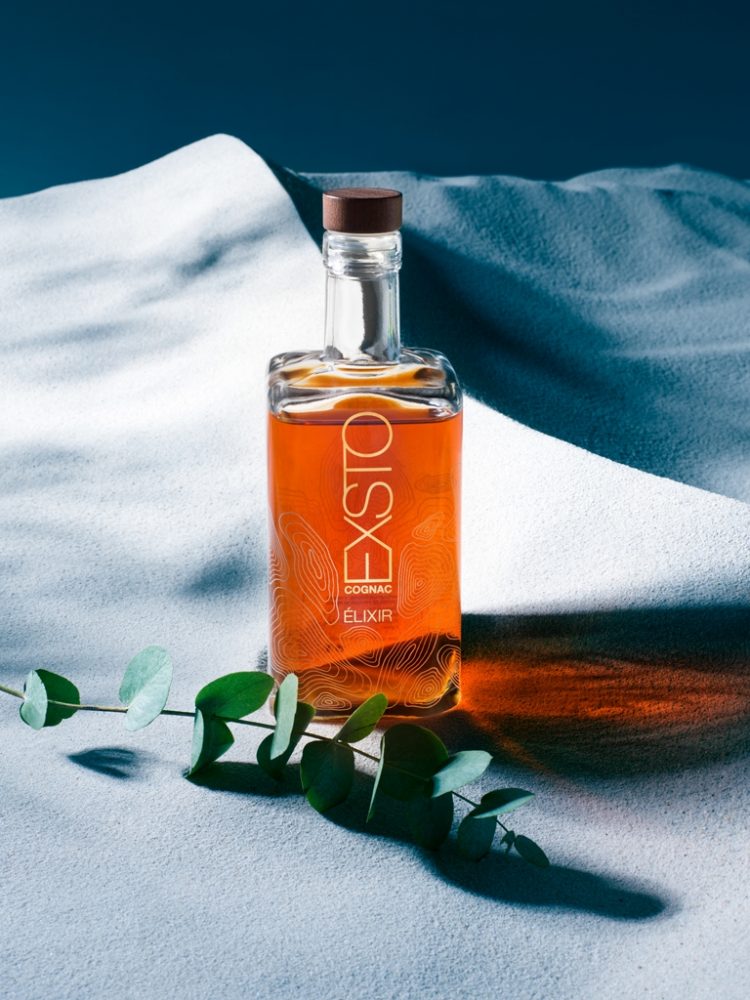 Only the finest white grapes from the wine-growing regions surrounding the town of Cognac are fermented and slowly double-distilled to create eaux de vie – a brandy spirit unique to the craft of cognac. With Sabrina's childhood connections to these artisanal producers, Julie worked with 15 small producers from the Cognac region whom work selectively with choice partners – selecting only eight of the best eaux de vie – all of which have spent decades aging in rare French oak barrels. These chosen spirits are produced in the top four terroirs of the Cognac region: Grande-Champagne, Petite-Champagne, Borderies and Fins Bois.
"Until recently, cognac has suffered a lack of popularity in the European markets.Today, people are rediscovering cognac because of its inner quality – it is a drink with a strong personality that has a lot of beautiful aromas to offer. The younger generation is open to rediscover old drinks and will want to enjoy a drink regardless of their social status, their gender and what message it conveys." said Julie.
After over two years of trial and errors, Julie has created two distinctive cognac blends. Upon the first nosing, Exsto Elixir ($688) exudes intense notes of caramel au beurre (caramel with butter), red fruits, ripe peaches and apricots, exotic spices – vanilla, cinnamon, and star anise, roasted pineapple and melon with a twist of bitter oak. Upon a drop of water, the cognac's buttery notes opens up and are brought out for a richer finish- with a rather harsh scent of sweetness and earth but not as harsh as a conventional cognac. The Elixir comprises a mixture of only eight eaux-de-vie chosen out of the rarest and oldest stock from the producers.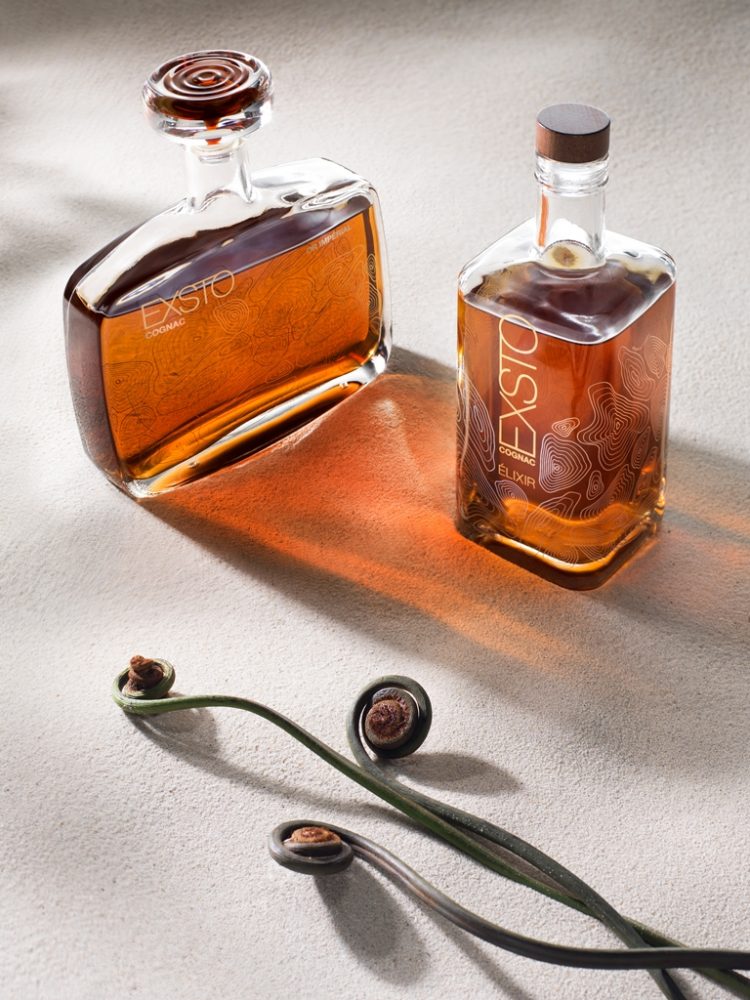 With only 888 bottles in the world, the Exsto Cognac Or Impérial ($2,888), has a more delicate aroma of passionfruit, lime zest, yellow peach, violet and rose petals, exotic spices – vanilla, ginger and nutmeg and sea salt. When a drop of water is added, it accentuates the tertiary notes of sweet oak, dark chocolate, earth and honey. This limited-edition bottle features a blend of eight eaux- de-vie chosen out of the very private family stock from the brand's producers, that has been kept sacred by generations dating back to the days before World War Two.
The terroir topography of the different areas of Cognac featured on the bottles were hand drawn to represent the complexity and diversity, while the cap was designed and hand- blown by talented French glass artists Eve and Laurent George. The cap alone took six months to design and several days to make a single piece, combined with Vinalok technology, this innovative achievement ensures the bottle remains hermetically sealed (air and water tight) to ensure the enduring quality of the cognac.
Exsto Cognac is being brought into Singapore by local heritage company Tai Thong Wine and Spirits (TTWS) and are available at the following locations in Singapore:
• 1880
• Anti:dote
• The Bar at 15 Stamford
• The Capitol Kempinski Hotel Singapore
• Fairmont Singapore
• Garibaldi Restaurant
• Manhattan
• Odette
• SKAI
• Swissotel The Stamford
For more information, visit https://www.exstocognac.com