Ichiban Boshi Joins In The CNY Festivities With Their Very First Japanese-Style Yusheng and Pen Cai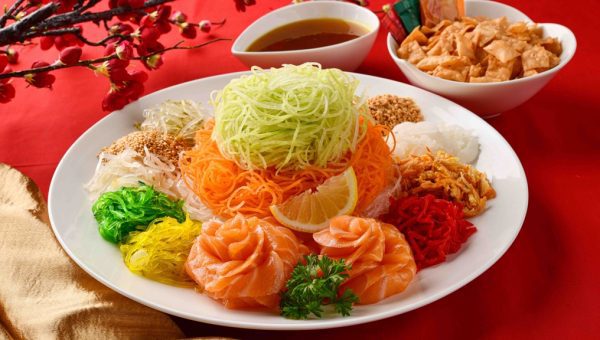 CONTENT: Michelle Ng

If you're finding yourself missing Japan just a lil bit too much lately, celebrate CNY with a touch of oishii this year over at Ichiban Boshi. The Japanese restaurant has just launched their first ever Yusheng, with not just one style, but two to choose from! Ichiban Boshi also has a limited edition premium pen cai, along with exclusively designed ang paos given with every yusheng purchased.

The classic Auspicious Yuzu Yusheng (S$62.80 for 8-10 pax) comes with all the usual items, mixed with a refreshing citrusy yuzu dressing. Since it's a sushi restaurant, the yusheng is topped with fresh Norwegian salmon, with the option to add on even more salmon or other fish sashimi according to your liking. The Yuzu Yusheng is available for dine-in, with a smaller portion size for smaller groups, and takeaway.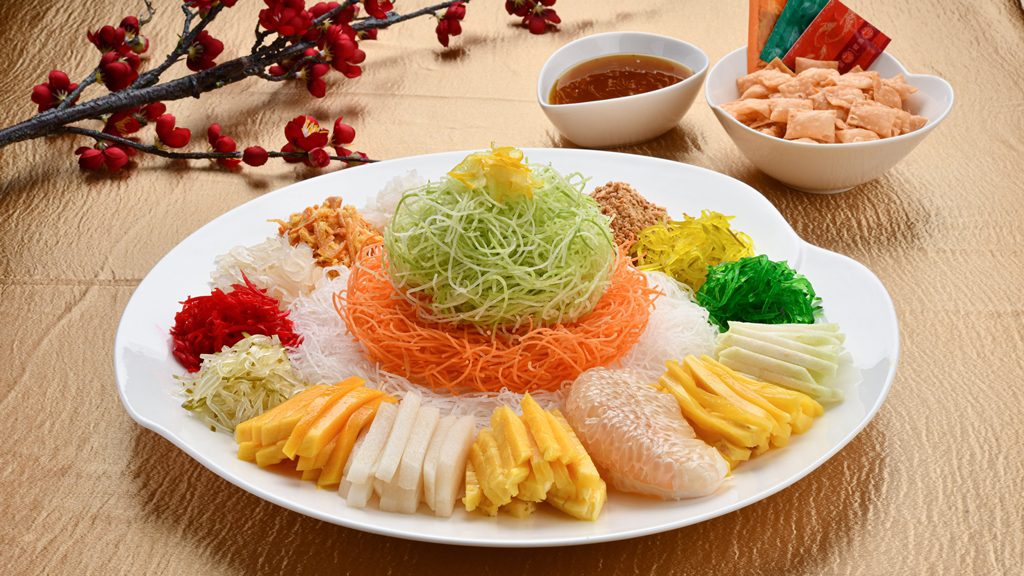 We were more inclined to the 6 Treasures Fruits Yu Sheng S$56.80 for 6-8 pax), a colorful and healthier version of yusheng that also includes a medley of fruits like pomelo, guava, pear, mango, pineapple and jackfruit. The sliced fruits gave a fresh bite and crunch to the yusheng, which is also tossed in the same special yuzu dressing. The only downside is that the fruits yusheng is only available through pre-order online, and you can eve opt to have it delivered for your gatherings.

Each plate of yusheng, whether its dine in or delivered, also comes with a set of collectible ang paos featuring adorable fortune cats in three different designs.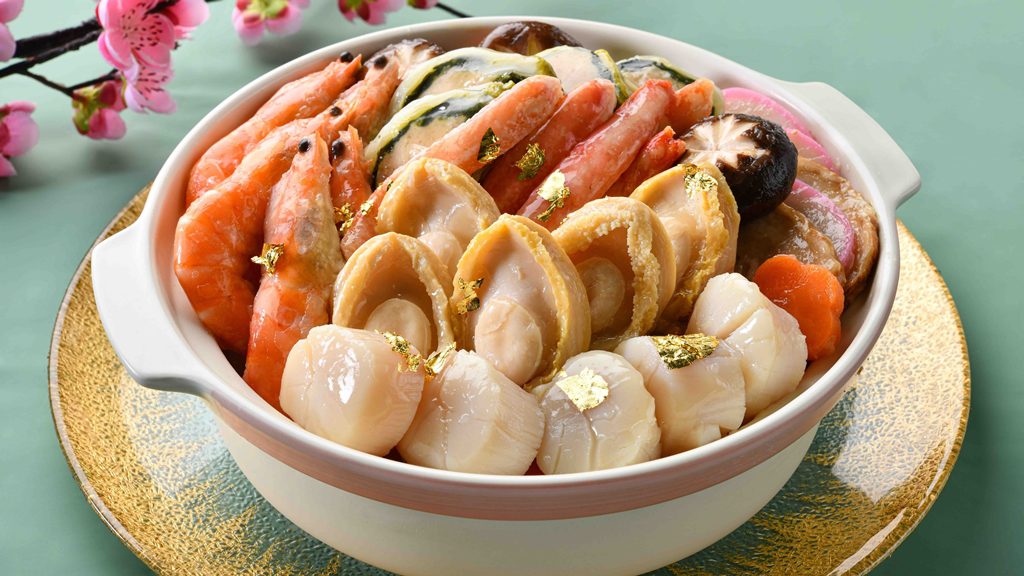 Rounding up the CNY selections is Ichiban Boshi's version of the pen cai – the Japanese Treasure Pot (S$188 for 4-5 pax) filled with a splendid array of premium ingredients and fresh seafood (it's a Japanese restaurant after all!). The whole pot included whole abalone, sashimi-grade scallops from Hokkaido, snow crab leg meat, prawn, homemade Japanese chashu, chicken roulade, kamaboko fish cake and shiitake mushroom, sitting in a thick broth. The whole dish is also topped with edible gold leaves to bless your family and start the year off on a high note. Instead of the abalone, the tender snow crab leg meat and fresh scallops stole the spotlight here.

Once you're done with the traditional CNY dishes, order some of their other mainstays on the menu to complete your meal. The Wafu Aqua Pazza (S$39.90) is perfect fish dish that represents an abundance of good luck and unity (Nian Nian You Yu), with a whole steamed fish cooked in a clam and vegetable broth. The rich broth was sweet from the clams, and came with juicy cherry tomatoes, tender potato chunks and onions for a very comforting sharing dish. The dish uses seasonal fish, and we were lucky that this is the season for red snapper, also know as tai.

Another highlight was the Long Bamboo Rainbow Chirashi (S$19.90). Served in a long, narrow bamboo-shaped plate, the chirashi came topped with raw salmon, tuna, bbq eel, egg and salmon roe on sushi rice. The seasoned rice was very different from other chirashi dons, and was very flavourful with seaweed and dashi stock, making every mouthful an umami of flavour.

The Yusheng sets and CNY festive menu items will be available at all Ichiban Boshi and Ichiban Sushi outlets for dine-in, pick-up and delivery from 26 January to 26 February. For online orders, a 2-day advance order is required online 
Get a free set of the Limited Edition Fortune Cat Red Packets with every purchase of yu sheng (dine-in or takeaway).