Kohaku Tendon Launches Its First-ever Hokkaido Autumn Tendon with Cheese
Kohaku Tendon has unveiled its brand-new Hokkaido Autumn Tendon with Cheese which is available from 16 September to 16 December 2018 at all Kohaku Tendon outlets.
The Hokkaido Autumn Tendon showcases many ingredients, including Autumn harvests, all perched on fluffy Hokkaido Nanatsuboshi white rice.
The main highlight is the Hokkaido Autumn Salmon, thick, moist and tender it consists of two pieces of salmon that are sandwiched with a layer of Hokkaido cheese and tempura. There is also a medley of Autumn ingredients prepared tempura style, such as maple leaf, sweet potato, shiitake mushroom, enoki mushroom and chestnut — this is the first-ever chestnut tempura in Singapore! The renkon chips are thin slices of lotus root fried to perfection. The bowl is then garnished with the aromatic chrysanthemum flowers.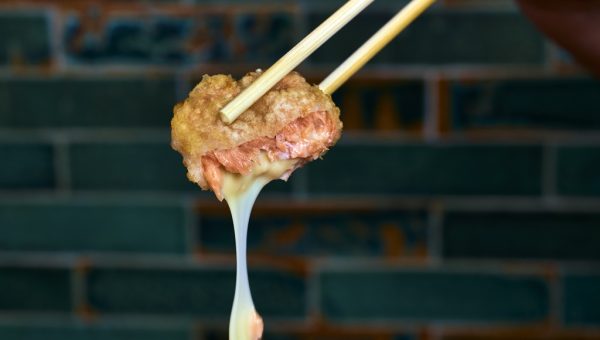 Rounding out the line-up of ingredients are Kohaku Tendon's signature prawn tempura, dory fish tempura and chicken breast tempura. The ingredients are then drenched with Kohaku Tendon's special tendon sauce, which comes in both spicy and non-spicy options.
The new Hokkaido Autumn Seasonal Tendon with Cheese is priced at S$17++
Kohaku Tendon is located at Suntec City, Chinatown Point and Boat Quay.
For more details please visit: https://www.facebook.com/kohaku.tempura/