MO Bar Launches Volume Three of Their Journey as One of Asia's 50 Best Bars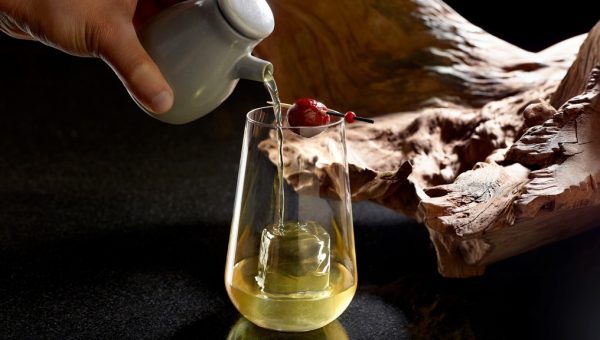 CONTENT: Adriel Yong
IMAGE: Mandarin Oriental, Singapore

MO Bar has launched the third sequel to its journey as one of Asia's 50 Best Bars with a new menu that reflects the history and culture of various countries across the Asia Pacific.

Previous iterations of the menu drew upon the team's extensive travels across the region. With the new normal, the team tapped on virtual guest shifts to draw inspiration. Some of the featured guests include Vesper in Bangkok, Alice Cheogndam from Seoul and The Curator in Manila.

Like previous editions, the menu features an overview of the different drinks with symbols indicating the strength of each drinks as well as the serving style, helping guests to better decide on their choice of drink.
Some of the highly popular cocktails include Thunder, a gin-base cocktail made from Brass Lion gin that is washed with peanut butter, thunder tea rice foam and matcha. The drink had deep herbaceous notes but was also highly refreshing and soothing on the palate. This drink is meant to reflect Singapore's heritage, especially with the choice of gin.

The other drink that was well received would be the highly refreshing Panacea. The citrusy cocktail features three different limes – kefir lime, normal lime and calamansi. The robustness of the flavours comes from the added simmering of pandan and coconut towards the end. This is a drink that cleanses the palate and is suitable for kickstarting the night or for a final drink.


The star of the night was the Sarimanok, a rum-base cocktail made with rum that has been fatwashed with delectable croissants from the hotel's café. The rich flavours are balanced with fruity flavours from a mango kombucha and peach puree. This is both a dessert and a delicious cocktail that you should have with your company. The Sarimanok is topped with an edible rice paper printed which resembles the mythical creature that hails from Lanao.

Some of the drinks such as the Thunder come in non-alcoholic versions as well.

Besides an impressive array of cocktails, MO Bar has a range of delectable bar bites to accompany the multiple drinks throughout the night.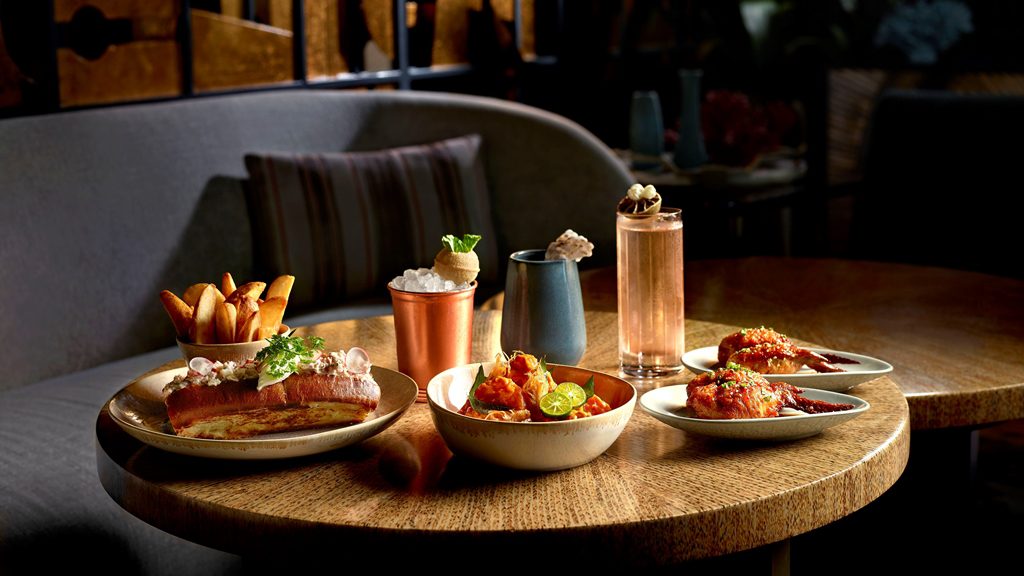 With a thoughtfully curated cocktail selection and delectable bites, MO Bar is a fantastic choice for a elegant night out. Do look out for the Gyu-Katsu Sando, a breaded wagyu with bulldog sauce. The bar also serves up a range of seasonal oysters that are plump and fresh.

With the wide array of drinks which reflects the unique heritage of countries across the Asia Pacific region, coupled with the stunning view from the Mandarin Oriental Hotel, guests are guaranteed to experience the fantasy of travel through each drink.

Mo Bar
5 Raffles Avenue, Singapore 039797
Tel: +65 6885 3500
Website