Mr. Ming's Chinese Dining Reopens at K11 MUSEA
Recently reconceptualized at the trendy K11 MUSEA, Mr. Ming's Chinese Dining is the hottest destination for refined Chiu Chow and Cantonese food. A joint venture between Ming Fat House (Foxglove, Dr. Fern's Gin Parlour, Frank's Library) and Pak Loh Chiu Chow Restaurant by BUICK Management, Mr. Ming's offers a fresh take on traditional Chinese recipes with no artificial ingredients or preservatives added, featuring a mouthwatering selection of Chiu Chow marinated, special Shantou, poultry, seafood and dim sum dishes.
The menu is spearheaded by one of the most respected Chinese cuisine chefs locally and regionally, Executive Chef Hui Mei Tak, who was crowned one of the ten best chefs in China. Starting his apprenticeship at just 16 years and having spent 8 years solidifying his culinary foundation as a chef, Chef Hui has over 30 years of experience and also owns a Chiu Chow restaurant back in his hometown. His passion for quality ingredients and rich food culture enables him to honour traditional Chinese cooking with creativity at Mr. Ming's.
Inspired by vacation cabins in the 70s and designed in contemporary shades of honey-toned wood and a mix of mineral and emerald green wallpaper, the dining room creates a warm background for colourful seating inspired by retro car seats and coin wrappers with a custom rattan wall sconce and plant to radiate a garden ambiance to the dining space.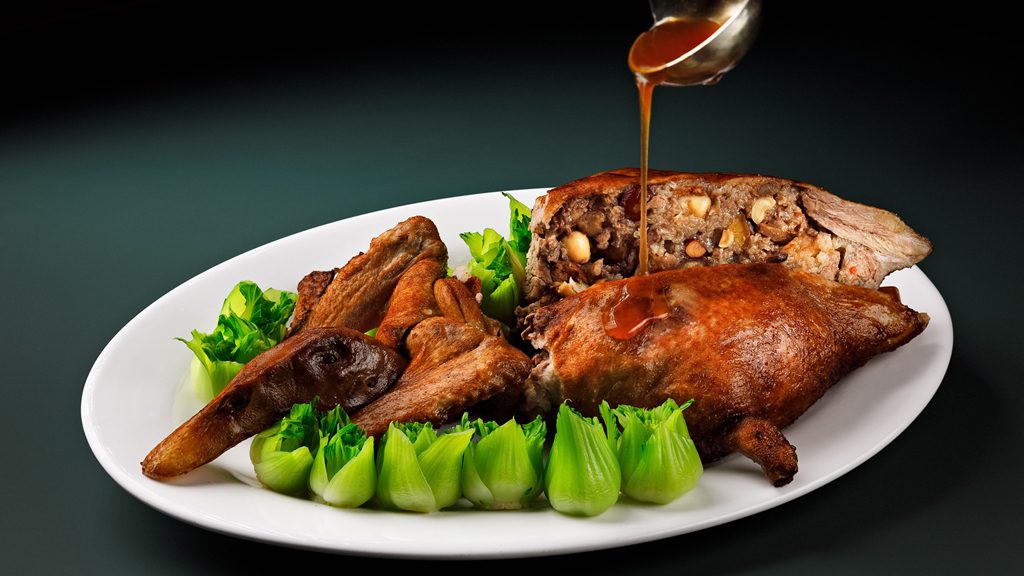 Spread over two storey, Mr. Ming's warmly invites you into the home of its eponymous owner: an avid fan of the Chinese Arts, a poet, antique and gold coin enthusiast, and obsessive gourmand. Mr. Ming's prestigious family hails back to the Jin dynasty, and his respect for tradition is showcased in a range of abstract Chinese artwork and artefacts displayed throughout the restaurant, from his coins collection to a personal wine cellar featuring rare boutique finds, including both New World and Old World wines featured on the extensive drinks menu that compliment beautifully with Mr. Ming's refined dishes.

Enjoy classic chiu chow and Cantonese dishes from Mr. Ming's grandfather's recipes passed down through generations such as Roast Duck Stuffed with Eight Treasure Sticky Rice (HK$328/half, HK$568/full), filled with glutinous rice, red dates, Jinhua ham and many more delicious ingredients Soyed Goose Meat Platter (HK$198), Soyed French Foie Gras with Egg (HK$168/HK$288), Signature Braised Supreme Bird's Nest (HK$560), carefully prepared and boiled in a range of flavourful meats.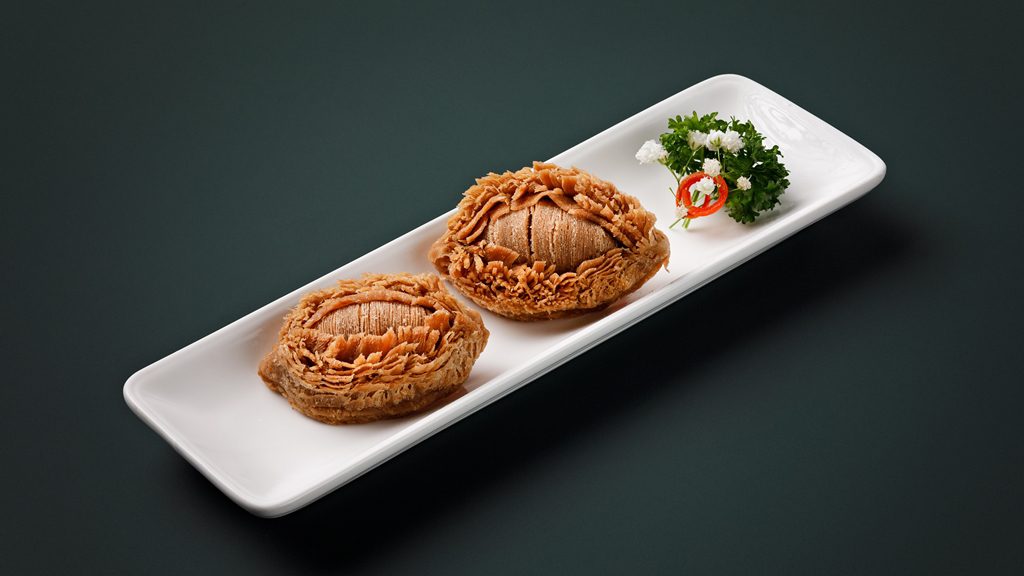 Diners can also partake in the bespoke dim sum selections such as Ming's Signature Har Gow, Steamed Shrimp Dumpling (HK$62) for a bite of top-quality shrimp wrapped in delicate dumpling skin. For Mr. Ming's version of Braised Pork Belly Bun (HK$42), the kitchen riffs on the original recipe utilising succulent pork belly inside a soft and fluffy bun, served with preserved vegetables for an acidic pop. Influenced by traditional Northern China handcrafts, the Deep-fried Abalone Pastry (HK$52) is offered in portions of 2 pieces, all of which are great for sharing.

For reservations or enquiries, call +852 2119 2949 or email 

Mr. Ming's Chinese Dining
113A, 1/F, K11 MUSEA, Victoria Dockside, 18 Salisbury Road, Tsim Sha Tsui, Hong Kong