Shima Launches Summer Kaiseki Menu
IMAGES: Luxe Multimedia
Experience the ultimate indulgence in Japanese cuisine with Shima's brand new summer kaiseki menu. One of Hokkaido's most awarded kaiseki chefs, Chef Hoshiba at Shima Restaurant, has specially curated the summer kaiseki menu for an epicurean respite from the summer heat.
Taking inspiration from the changing seasons, Chef Hoshiba has specially selected ingredients in season, each dish presenting an element of summer. An artful orchestration of colour and taste, the seasonal ingredients in the summer kaiseki are beautifully and poetically presented in bright colours to represent the vibrancy of summer. At Shima, fishes are flown in 2 to 3 times a week from Japan; and the courses are carefully prepared with cooking techniques that accentuate the ingredients' natural flavours.
Go on a journey through the aroma of the seasons with exquisite dishes such as: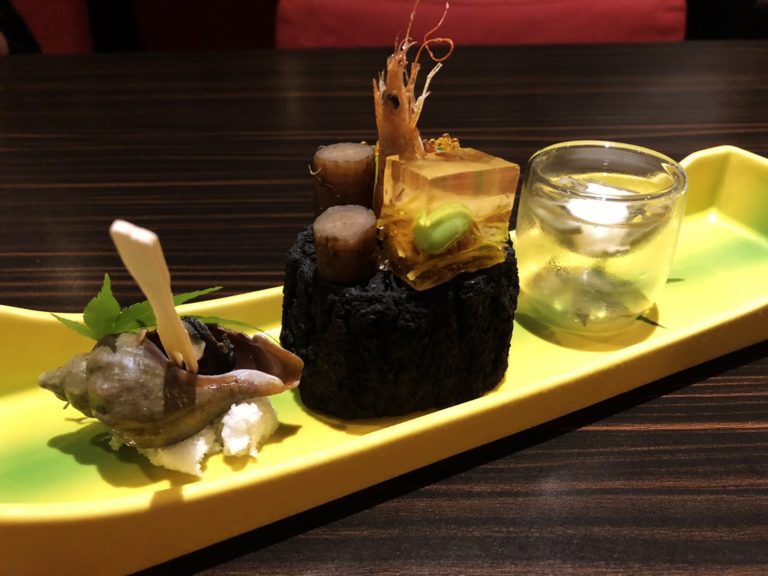 Appetiser
An elegant appetiser gently prepares the diner for the kaiseki meal. Delicate burdock, snail and river prawn, and a petite edamame and konger eel jelly is neatly perched in the centrepiece of this dish. Japanese dried white melon with ikura, as well as Japanese junsai (water shield) leaves and nagaimo (yam) is served well chilled, for a refreshing starter on a hot summer's day.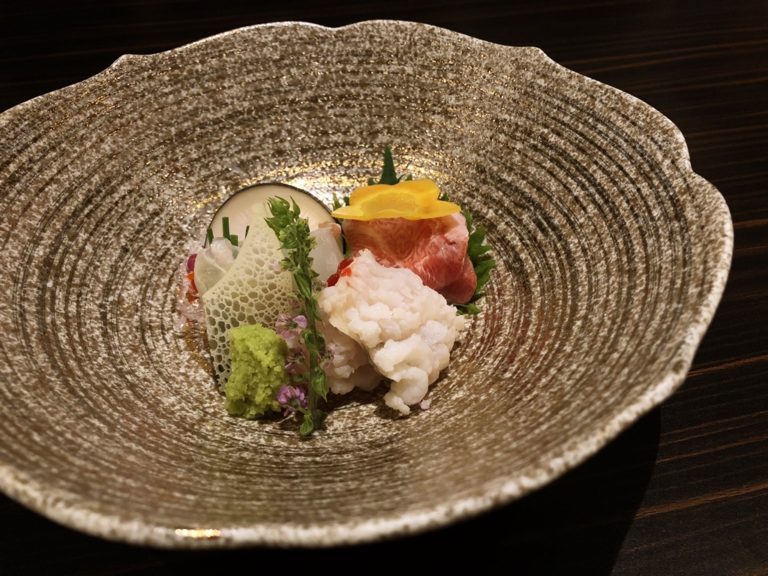 Seasonal Sashimi
Enjoy the chef's choice of the freshest sashimi, flown in 2 to 3 times a week from Japan. This summer, expect quality choices like the Suzuki Japanese sea bass, a beautiful and delicious shiromi (white) fish caught during summertime, and loved for its light sweetness.
Steamed Dish
To further whet your appetite, silky smooth chawanmushi is served with luxurious shark's fin, and a layer of sesame tofu within the savoury egg custard.
Grilled Dish
The highlight of this grilled dish is the ayu river trout – a well-loved sweetfish that signals the arrival of summer just as cherry blossoms welcome spring. The sweet-tasting ayu is only available in summer and is widely celebrated for being one of the tastiest of all river fish when grilled over a fire. At Shima, fine ayu caught during the official ayu fishing season is deftly grilled for a sumptuous summertime treat.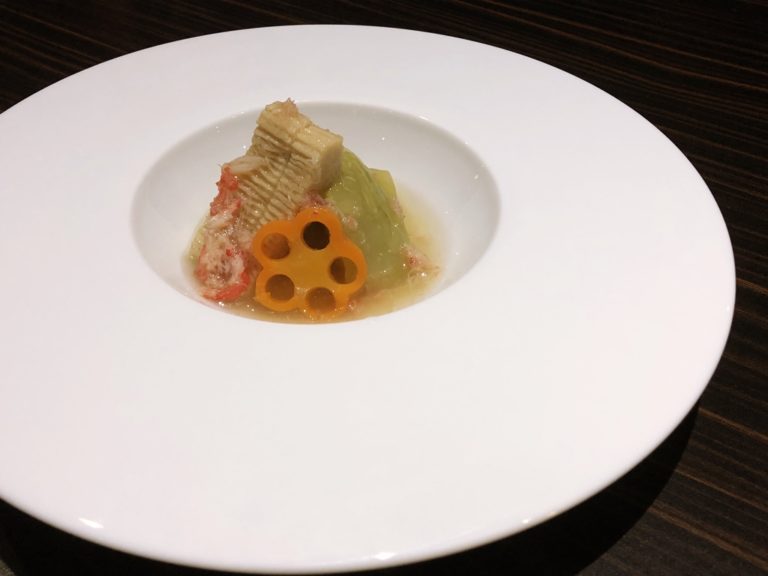 Stewed Dish
Indulge in the robust flavours of Japanese green eggplant harvested at its peak in summer, simmered with crab meat in a rich stew soaked with wheat-gluten bread, blending well with the zest of the plum sauce.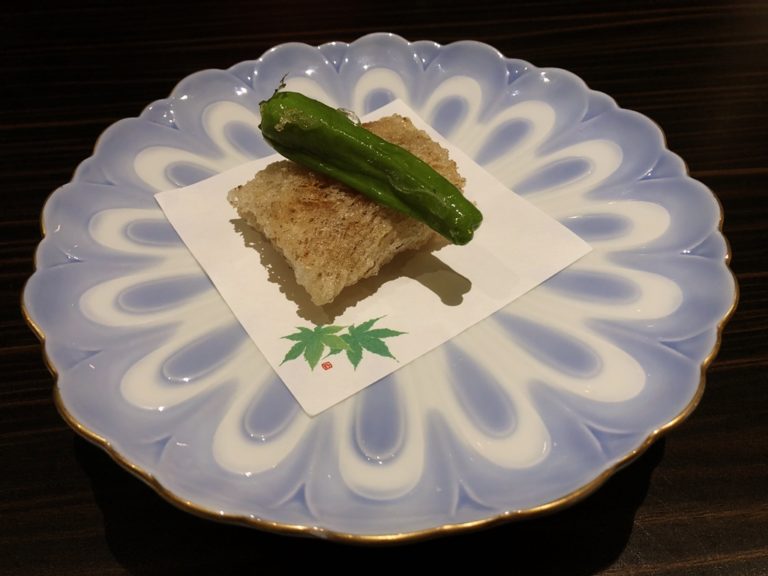 Fried Dish
A delightful trio of lobster, scallop and sea bream lightly fried in rice paper for a wonderfully crisp finish. The fried dish adds to the variety of textures across the kaiseki dishes – from tender, to chewy, to crunchy.
Dessert
A famous variety of melon from Hokkaido, sink your teeth into fresh Yubari melon slices harvested in Hokkaido's short summer, and relish the sweet juices and aroma from its succulent, deep-orange melon flesh. Fresh cherries and soft edamame mocha is served together with the Yubari melon as well.
Diners can also enjoy cool green tea soba to go along with the meal as well. Shima's summer kaiseki menu will be available from now till end October. Reservations are required 1 week beforehand.
During this period, Shima will also be having a limited-time-only sake promotion to go along with the meal:
⦁ Garyubai Junmaiginjyo at $48 (usual price $60)
One of the oldest brews in Japan dating back to 1686, this sake it well-balanced with a smooth palate and sharp acidity.
⦁ Koshino Kanbai Junmaiginjyo SAI at $110 (usual price $158)
Great for pairing with kaiseki dishes, the sake boasts a well-rounded flavour that forms a perfect harmony with the tastes and textures of the kaiseki meal.
Make a trip to Shima, and experience Chef Hoshiba's specially curated Japanese culinary respite from the summer heat.
Shima is located at: Goodwood Park Hotel, 22 Scotts Rd, Singapore 228221
For reservations please call: +65 6734 6281