Singapore: The World's 50 Best Restaurants of 2019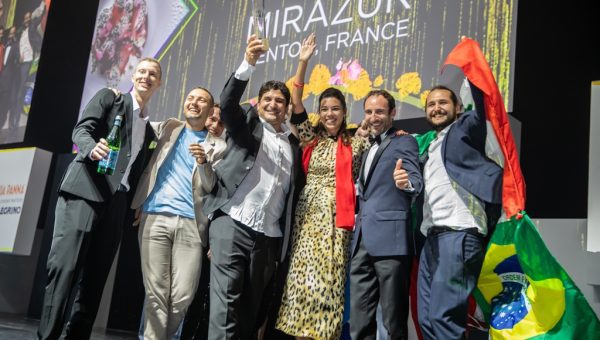 CONTENT: Darinee Durai
When the Michelin Guide hit Singapore in 2016, it was just a harbinger that one day, The World's 50 Best Restaurants would follow suit. It is 2019 and despite bestowing accolades on deserving chefs plus restaurants since 2002, they have yet to host the awards in an Asian country. That also has to do with the fact that it was primarily restaurants from the U.S. and Europe that were on the list; it has since expanded to recognize and reward the chefs in Asia and Latin America. There is a separate list that was created for both those regions each in 2013.
The 2019 World's 50 Best Restaurants Ceremony
Hosted at the iconic Marina Bay Sands, the night kicked off at 6p.m., where the guests were treated to the quintessential champagne, cocktails, canapés and of course, their first glimpse of the 50 chefs (they were required to adorn bright red scarves of a sort). The awards ceremony began much later than planned and all the guests were ushered into the large Sands Theatre space. Host for the night, Australian Annabel Crabb came on stage and called out the award recipients, interjecting with anecdotes of her own. The after party at Marina Bay Sand's newest club: The Marquee, was a humdrum of bodies imbibing and celebrating the night away. They of course bask in adulation, and we must respect the effort that goes into making food the way they do.
The Voting System
Hashing out the numbers we have been given by the William Reed Business Media, the voters form an Academy. This is comprised of 1040 worldwide voters (equal number of male and females, 34% chefs and restaurateurs), 33% food writers and another 33% for 'well-travelled gourmets', 40 voters per region (26 regions) with each voter selecting ten restaurants.
Only six of the them may be located within the voter's own region. In an effort to create diversity and be inclusive of the ones are missed out because of favouritism for example, the Academy has set a rule that there will be 25% new voters each year as a minimum. Now whether this adds on to the total number of voters or the new ones replace the old, we haven't yet determined this.
But one glaring factor in a very subjective field like food lies in the voting per region per voter, especially in a system that claims to be fair globally. As the voter needs to have at least eaten in the restaurant once in the last 18 months, it gives a higher percentage for restaurants within reach to have more substantial nominations. They could be in America and travel down south, or in Europe and travel over to Asia. They might not travel as much to Africa or Australia. Or they could be in Oceania and not be able to travel to every region.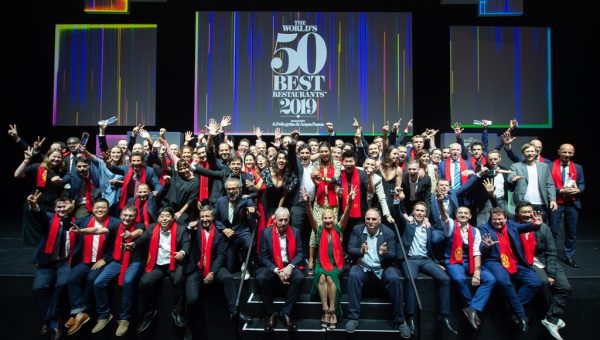 Highest new entry belongs to Noma in Copenhagen, Denmark at 2 since their revamp which gives them a loophole (it was this year that the committee decided to immortalize the all the number ones in a category called "The Best of the Best." But is it the same as topping the previous winners as opposed to having them removed from the list?
Now, have a look at the countries below and draw your own conclusions.
Here is the list of The World's Best 50 Restaurants 2019 by Country:
Argentina: 1 (Don Julio)
Austria: 1 (Steirereck)
Belgium: 1 (Hof Van Cleve)
Brazil: 1 (A Casa do Porco)
Chile: 1 (Boragó)
China: 2 (The Chairman, Ultravoiolet by Paul Pairet)
Colombia: 1 (Leo)
Denmark: 2 (Noma, Geranium)
France: 5 (Mirazur, Arpège , Septime, Alain Ducasse au Plaza Athenee, Alléno Paris au Pavillon Ledoyen)
Germany: 1 (Tim Raue)
Italy: 2 (Piazza Duomo, Le Calandre)
Japan: 2 (Den , Narisawa)
Mexico: 2 (Pujol, Quintonil)
Netherlands: 1 (De Librije)
Peru: 2 (Central, Maido)
Portugal: 1 (Belcanto)
Russia: 2 (White Rabbit, Twins Garden)
Singapore: 1 (Odette)
Slovenia: 1 (Hiša Franko)
South Africa: 1 (The Test Kitchen )
Spain: 7 (Asadora Etxebarri, Mugaritz, Disfrutrar, Azurmendi< Westholme highest climber> Tickets, Elkano, Nerua)
Sweden: 1(Frantzén)
Switzerland: 1 (Schloss Schauenstein )
Thailand: 2 (Sühring, Gaggan)
U.S.: 6 (Cosme, Blue Hills at Stone Barns, Le Bernadin, Alinea, Benu)
UK: 2 (The Clove Club, Lyle's)
Individual Awards
Now, these awards are essential to the very system that is 50 Best. It is as such because they're fully funded by the industry partners that are sponsoring the awards.
Miele's One To Watch: Lido, Gardone Riviera, Italy.
American Express Icon Award: Chef José Andrés
The World's Best Pastry Chef by SOSA: Chef Jessica Préalpato
The World's Best Female Chef: Chef Daniela Soto-Innes
The Art of Hospitality by LEGLE France: Den, Tokyo, Japan
Chef's Choice by Estrella Damm: Chef Alain Passard
Sustainable Restaurant Award: Schloss Schauenstein, Fürstenau, Switzerland