Soak in the National Day Fever with Smoke and Mirrors New "Illusion Of Flavours".
CONTENT: Yiew Kai Jie
Smoke and Mirrors new Head Bartender, Jorge Conde, explores unexpected flavours through experimenting with various twists on classic cocktails launching his new creative cocktail menu, Illusion of Flavours.
Developed by Jorge, the list consists of over sixteen progressive drinks that combine creativity and chemistry, inspired by classic cocktails.
Hailing from Galicia, Spain, with over fourteen years of industry experience and a background in graphic design, the 30 year old bartender has a keen eye for detail, a love for art and a curious spirit about the world around him. Drawing from years of experience behind bars across his home country of Spain and London before moving to Singapore, Jorge aims to provide world-class warmth and hospitality to every guest.
With his endless creativity and flair, he has created a myriad of cocktails influenced by his admiration for the arts that stay true to the Smoke & Mirrors brand, combining spirits and magical illusions while pushing the boundaries of expectations with modern techniques. In his spare time, Jorge retreats to his secret lab where he experiments with different liquors and explores varying techniques such as fermentation, distillation and preservation to create new flavours to produce the perfect tipple that are not found in the bar.
"Illusion of Flavours" is divided into six categories, each featuring a selection of cocktails inspired by different flavour sensations. Bringing the menu into the digital age, QR codes for top cocktails invite guests to discover more about the preparation if they choose. Art is a consistent theme of the menu, with cocktails paying homage to renowned classics which have inspired Jorge such as Andy Warhol, Pablo Picasso, Salvador Dalí and Vincent van Gogh.
The menu showcases offerings such as the agave-based The Heart of Vincent (S$28++), inspired by a famous quote from The Letters of Vincent van Gogh. "The heart of a man is very much like the seas. It has storms, it has its tides, and, in its depths, it has its pearls too." Savoury elements are woven throughout the pinkish hue drink with a fusion of flavours from sea salt, quinine, sparkling wine and pickled purslane, a local succulent plant.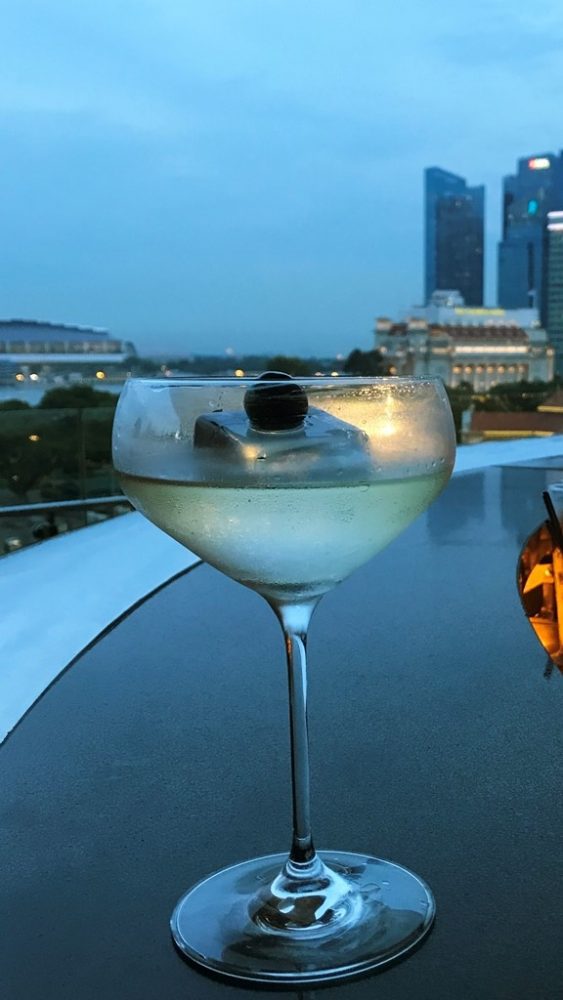 A herbaceous twist on the classic French 75, the Le Paix 75 (S$28++) integrates locally sourced dog fennel through infusion and re-distillation with a rotary evaporator. For this translucent cocktail, the expected citrus elements come through the gin infusion, sparkling wine and brine of the green olive garnish.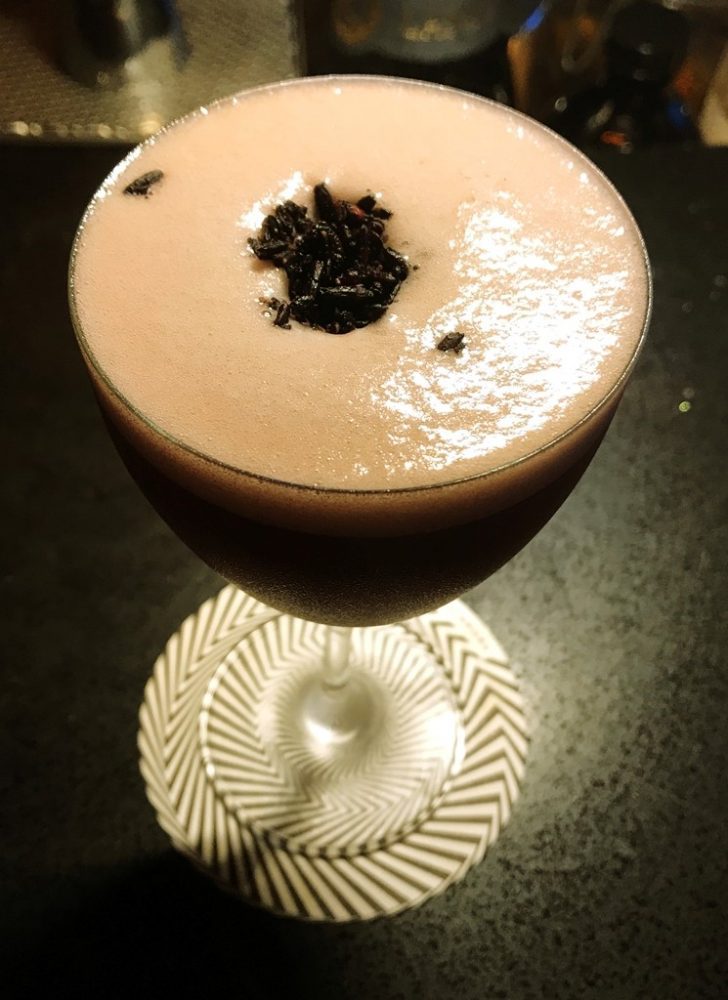 The Japanese Gang is Still Alive (S$25++) takes the traditional acidic component of cocktails and incorporates them in an experimental twist on a whisky sour that comes to life on the tongue through a combination of unexpected local. Black sesame and black rice are used in two forms, first immersed in butter and whiskey, then dehydrated and repurposed as a garnish to give an additional layer of texture. Adding rice vinegar and aquafaba – an alternative to traditional a frothy egg white finish – the resulting combination comes to life with an interactive bubbly effervescence as the drink is enjoyed, enhancing the overall flavour profile which each sip that resembles drinking a sweet yet savoury chocolate cake!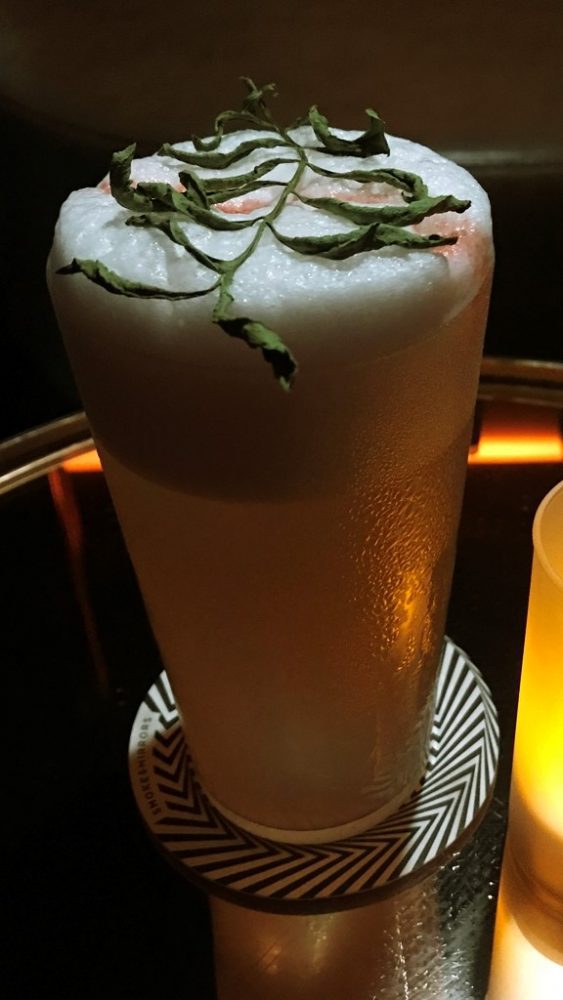 Putting a Smoke & Mirrors spin on the classic Singapore Sling, Robbery At The Museum (S$28++) introduces several variations of sour cherries to the traditional mix of gin and pineapple. Maraschino liqueur, cherry brandy and house-made cherry bitters blend with gin, local herbs, fermented pineapple and a fizzy foam of aquafaba and soda water for a playful take on the local favourite that takes it to the next level finished with an artist's touch on the rim of the glass.
Apart from the above mentioned drinks, there are more outstanding cocktails on the menu including one that pays homage to Singapore's beloved Formula 1 Championship, Between the F1 (S$25++) that takes inspiration from the actual F1 action and race track of the nearby Marina Bay Street Circuit.
Constantly playing around with new concepts and techniques, Jorge sees the launch of "Illusion of Flavours" as just the beginning. The menu will evolve over time, continuing to entice guests and push the boundaries of creativity with limitless pairings of food and tipples, along with a majestic bird's eye view of the Padang from above!
Smoke and Mirrors is located at #06-01, National Gallery Singapore, 1 St. Andrew's Road Singapore 178957.
For reservations or enquiries, please call: +65 9380 6313 (reachable by phone or WhatsApp) or email: reserve@smokeandmirrosr.com.sg.