Zorba Brings the Breezy Santorini Vibes to Clarke Quay For A Perfect Alfresco Dining Experience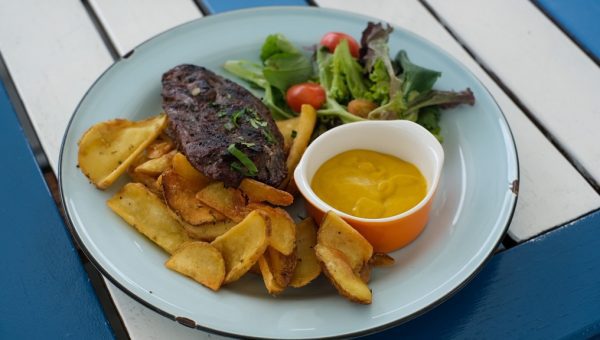 CONTENT: Michelle Ng
IMAGE: Luxe Multimedia
Heading to Clarke Quay for brunch is a very different experience from the usual vibrant and busy nights, where the throes of punters looking for good music or just a cold pint take to the bars. The streets are noticeably quieter, with families and young couples walking dogs milling about.

One of the few restaurants open for brunch is Zorba The Greek Tavern, a Greek-inspired place that boasts an alfresco dining experience – complete with the iconic blue and white tones of Santorini – right by the Singapore River. A first in Clarke Quay, the Mediterranean cuisine is great for brunch with a waterfront view. Those with four-legged friends will be delighted to know that Zorba is pet-friendly, and you can take a stroll down the river after a great meal.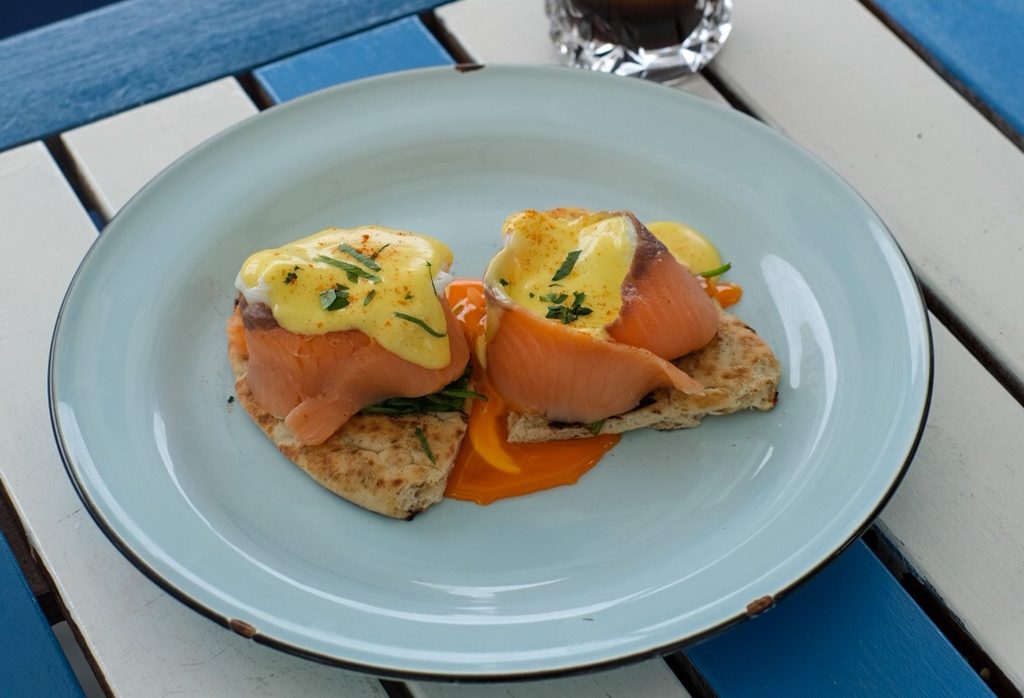 The Avga is a delightful spin on the classic eggs Benedict served on top of toasted pitas and wrapped in smoked salmon. You can also choose to have it with ham instead of salmon. Other breakfast and brunch offerings include the shakshuka, a hotplate of eggs and Greek sausage, and the Avokanto, the Greek version of the millennial avocado on toast.

Pair your breakfast with freshly blended smoothies like Berry Smooth, a sweet honey, oats, and berries yoghurt drink, or refreshing Greek Mountain Tea.

To start of a chill brunch morning, share a plate of Mezze that comes with a basket of hot pita bread, four different dips – hummus, tztziki salad dip (a greek yoghurt sauce), tirokafteri (a spicy sheep feta cheese) and taramosalata (a cured roe blended with olive oil and lemon juice) – and a bowl of juicy olives. The taramosalata was surprisingly addictive, with a strong seafood taste from the cured roe and a tangy kick from the lemon juice.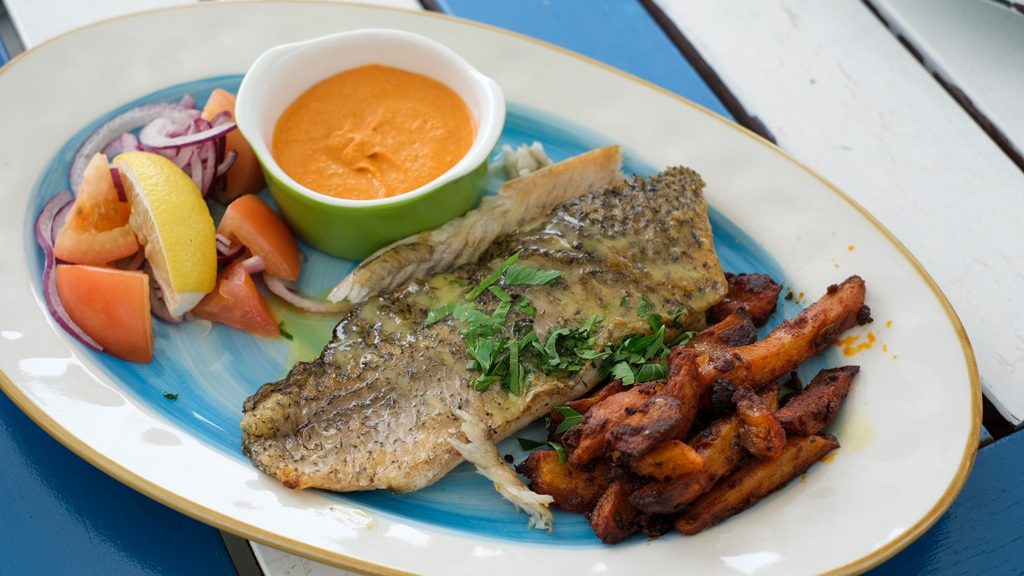 If you're looking for something more substantial, there are heartier brunch menus and all-day dishes that you can pick from. The Greeks are famous for their seafood, and the Lavraki lived up to expectations. The pan-fried seabass was still flaky and fresh even though the skin was crispy and full of flavour. Even without the lemon, there wasn't any of that fishy aftertaste. Served with the same tirokafteri that came with the Mezze, the fresh chillies in the dip gave an interesting kick of spice. Other sharing plates include the ultimate indulgence Zorba Mixed Grill Platter, Garides Saganaki which is a heaping plate of tiger prawns cooked in tomato and garlic, and Bifteki , a wagyu beef burger.


The Greek rose or housepour wines make great choices for day-drinking as they are light and pair well with the dishes, especially the seafood. We particularly love the moscato, a tangy and sweet tipple that goes well with the cooling breeze even when the sun is blazing hot. Of course if you're into beer, the famous Greek lager Mythos is also available here.

Zorba The Greek Tavern
3A River Valley Road, Clarke Quay, #01-02, 179024
Café: 8 AM to 6 PM on Tuesdays to Sundays
Dinner: 6 PM to 11 PM, Tuesdays to Sundays
Brunch: 9 AM to 4 PM, Weekends