Shakespeare in the Park 2013 Presents: OTHELLO
As part of SRT's 20th anniversary celebrations and Audi Classics Series 2013, Shakespeare in the Park returns to Fort Canning Green this April with Othello – a tale of ambition, treachery and murder most foul.
The story revolves with Othello, a Moor general, making an enemy of his ensign lago by promoting the younger Cassio over him. lago vows revenge and schemes to make Othello believe that his new bride, the fair Desdemona, has been unfaithful to him. Othello's suspicious and distrustful nature makes him easy prey to lago's manipulations. His obsessive love for Desdemona soon turns into uncontrolled jealousy, with tragic consequences for all involved.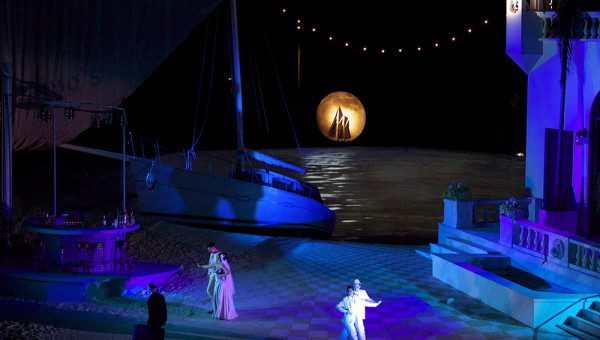 Having established the 'SRT Shakespeare in the Park' brand as a much-anticipated annual event in Singapore's arts calendar, Othello will be SRT's sixth production at Fort Canning. Previous shows include Twelfth Night (with its memorable yacht and ocean), Macbeth (with its two story gates and skull armour), Much Ado About Nothing (with its swimming pool) and A Midsummer Night's Dream (where the action happened all around the park).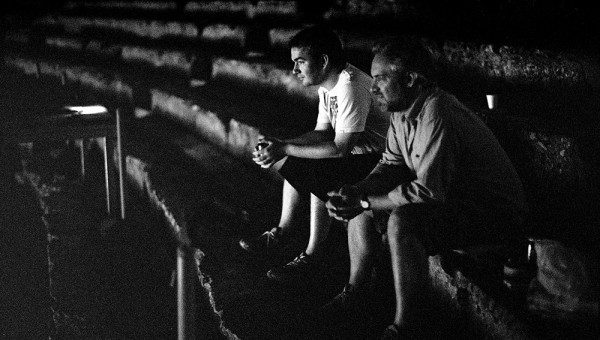 Luxe Society speaks to Bruce Guthrie, Director of Othello, (Associate Director, The Bridge Project & Richard III and Director, Twelfth Night) about his challenges in this production from choosing his actors, making this different from other productions staged during Shakespeare in the park and presenting this to the Singapore audience.
LUXE SOCIETY (LSA): Having previously directed Twelfth Night and Richard III are there any challenges you faced in directing Othello?
BRUCE GUTHRIE (BG): The weather and the heat are always a challenge! There are certain materials when constructing a set for outdoor tropical conditions that work better than others. You have to be able to embrace the challenges that the conditions set for you. I think that Robin Don (designer) Rick Fisher (lightning) and Mike Walker (sound) and myself have Twelfth Night as a benchmark for what we want to do in the park. We want to be bolder and more ambitious this year but always have to put the story first. Othello is a wonderful play and the challenge we have is to tell that story on an epic scale. I love being able to do that. SRT is ambitious and I find that exciting as a director. They really care about the quality of the production and that it speaks to a contemporary Singapore audience.
LSA: What do you think will set Othello apart from other productions staged during Shakespeare in the Park?
BG: As I said, we have tried to be bigger and bolder than ever. There were a lot of things that worked in Twelfth Night and we want to build on those successes and improve on the overall production. Othello is very different in tone to Twelfth Night. It is very here and now. I am delighted with the talented cast we have assembled and I think the audience will be captivated by the many ways we will tell this story. It is like being on a movie set.
LSA: How did you choose your casts and what are the criteria that made you decide to choose them?
BG: The most important thing about casting is that people are great actors. We are lucky to have some very experienced and excellent actors. I worked with a few of them last year on Twelfth Night (Daniel Jenkins, Shane, Andy Tear etc) but I am also working with many for the first time (Wendy Kweh, Gerald Chew) and I do enjoy looking for the next generation of talent in Singapore. SRT work very hard to find new talent in Singapore. It is also about getting people who can fit into the world we are creating. We need a lot of strong, fit men who can be very physical for long periods of time in very warm conditions. The actors will all have to be very fit! But the atmosphere is the park is so special, it is worth it.
LSA: How are you presenting Othello to the Singapore audience?
BG: This will be a modern production. As with Twelfth Night, this world we are creating is not directly drawn from the history books. Shakespeare didn't do that so why should we? We are creating a production which is relevant to a contemporary audience but it is still Shakespeare's story and we will stay true to his language. It will be a dynamic production with poetry, drama, fights & spectacular set pieces. I want the people who come to see this show to be gripped from start to finish and to care about what happens to these characters. That is theatre. Singapore has a very intelligent audience who really engage with theatre. I loved hearing the feedback for Twelfth Night. People got so much out of it. That's what makes Shakespeare so special, the themes and people he writes about are relevant all over the world.
LSA: Othello had been staged in different countries in different screenplays, what will set the Singapore stage apart from the rest? Are there any changes in the screenplay or highlights audiences should watch out?
BG: I have never seen a version of this play that is set as modern as we are setting it. Nor in the scale we are producing it. This is blockbuster scale Shakespeare. I am a big believer in value for money and I know SRT share that opinion. All of our ideas have come from how best to serve the play and how to convey that to a modern audience. Richard III was not directed specifically with an international audience in mind. Sam Mendes taught me that you direct the best version of the play for the space you are performing in and you must always serve the play. Always ask why you are telling this story now. I think Othello is a compelling drama that will have people on the edge of their seats (or picnic mats!) We have made cuts to the script, but the story is all there. I love directing Shakespeare in the park for Singaporean audiences. Twelfth Night was very popular but I have an even better feeling about this one.
Othello promises to be the biggest Shakespeare in the Park to date and certainly the tallest.
Othello will be staged Wednesday through Sunday from 26 April to 19 May 2013, at 7:30pm at Fort Canning Park. The gates will open at 6.30pm for those who wish to choose their favourite spot to picnic. Tickets from $45 to S$95 and are now available from www.sistic.com.sg, at all SISTIC outlets and the booking hotline (65) 6348 5555.