SRT's The Three Billy Goats Gruff: A great musical for the family.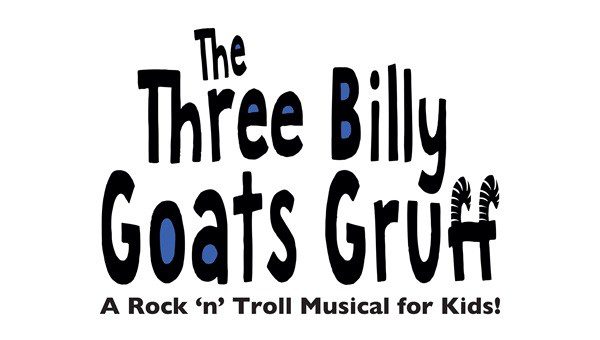 Following the hugely successful production of Goldilocks and the Three Bears and The Three Little Pigs, Singapore Repertory Theatre's (SRT) The Little Company (TLC) is pleased to announce the third and final instalment of its Trio-series featuring music and lyrics by the Laurence Olivier award-winning West-End musical theatre songwriting duo George Stiles and Anthony Drewe (Honk! and Mary Poppins).
Step into the magical, fairytale world of The Three Billy Goats Gruff:
The Three Billy Goats Gruff (affectionately known as "Baby", "Middle," and "Big") graze happily together with their caretaker, Little Bo-Frilly. But one day, it dawns on them that they are in the middle of a horrible drought. As the grounds turn a dreadful shade of brown, they are slowly but surely running out food. Together, the gang makes the decision to cross a bridge to the other side of the valley, where lush green grass awaits.
Unfortunately, below the bridge lives a frightening troll that – gulp – loves to feast on goats! Can they outsmart the monstrous, greedy troll in this fight for survival? Come on this adventure with catchy tunes and laugh-out-loud moments – this is one musical that has it all. Don't miss it!
"Little Bo-Frilly said that Trolls are a bit slow and dim-witted… We must find a way to distract him and then we can skip past him, escaping his clutches, and get to safety on the other side of the bridge!"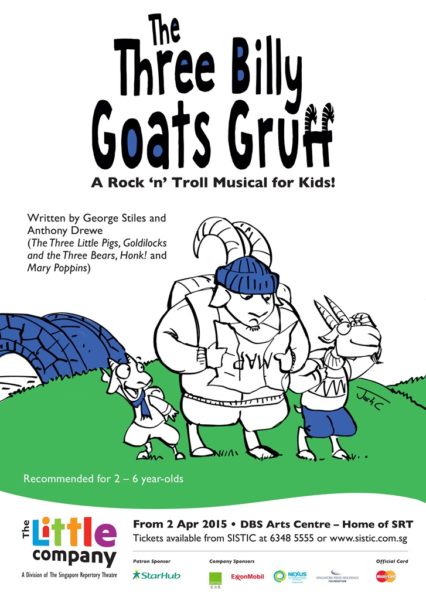 The Three Billy Goats Gruff will be staged from 2nd April to 10th May 2015 at DBS Arts Centre – Home of SRT. Tickets starting from $25 on weekdays and $35 on weekends are now available from www.sistic.com.sg, at all SISTIC outlets and the booking hotline (65) 6348 5555.