Banyan Tree Bintan: Rustic Luxury in the Tropics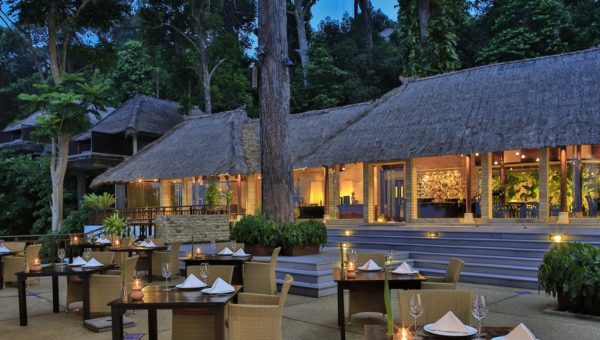 CONTENT: Andrew Kho
IMAGES: Banyan Tree Bintan
Banyan Tree, a known brand of luxury resorts and hotels as well as renowned for their award-winning treatments is now reachable within 60 minutes from Singapore.
Upon the invitation of the Banyan Tree, our team at Luxe Society were given the first hand experience of Banyan Tree Bintan. Nestled on a talcum-white private beach facing the South China Sea in Bintan Island with every villa decorated in traditional Balinese style, each raised with stilts and set on hillsides.
Accomodation
Banyan Tree Bintan's villas are perfectly designed in a traditional Balinese style environment and set within a hilly slope or atop the trees of which both are facing the South China Sea, giving you unparalleled ocean views 24/7 of the day, not to mention the cool sea breeze at night.
Dining
The property offers numerous culinary options for each and every discerning travelers to choose from. amongst must try is Saffron, Banyan Tree's signature restaurant and known for their award-winning Thai cuisine with modern twists. Wake up to a brand new day by having breakfast at Treetops with an array of Western and Indonesian dishes to start your day, by lunch or dinner, the restaurant offers you variety of authentic Indonesian cuisine for you to choose from. The Cove offers Mediterranean cuisine with indoor or outdoor dining option or opt for In-Villa Dining at the comfort of your own villa.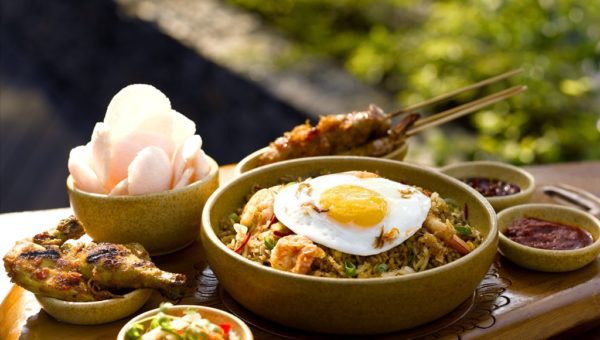 Kelong Dining
Yes you read it right, the property offers unique dining experience that would definitely be something memorable for you, your family or loved ones.
The latest addition to their destination dining experience is the Kelong Dining – a local fisherman's abode, tucked just a few meters away from the peaceful private beach. Embark on a local Pompong boat that will take you to the middle of the sea with the picturesque panoramic view of the South China Sea to kick off your evening. Start off with a refreshing array of cocktails before your private chef and waiter lets you choose from a selection of culinary delights including a tantalizing range of Indonesian barbecue, and barbecued seafood dishes such as Coral fish, tiger prawns, stone crab with chili sauce or black pepper sauce and calamari with sweet chili sauce.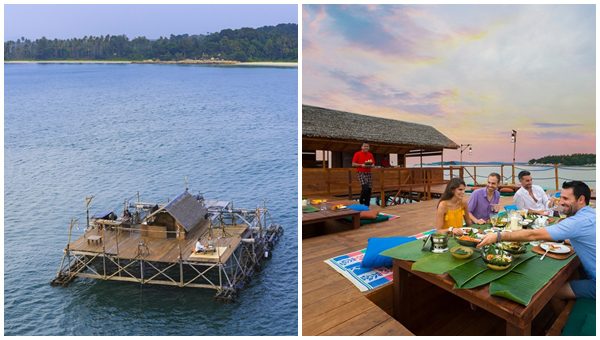 From intimate dinners to group dining with a casual and friendly atmosphere, the Kelong can welcome a crowd of up to 16 guests. Picnic baskets with sparkling wine for two or more guests, are also available for take away during lunch hours.
Until December 2016, guests staying at Banyan Tree Bintan and Angsana Bintan, will have the opportunity to enjoy an enticing dinner treat on board this traditional Kelong
Activities
Banyan Tree Bintan offers a wide array of leisure facilities to keep you occupied throughout your stay from Mangove Tour, Coral Planting, Yoga, guided bike tour, jet skiing, snorkeling, Nature walk or let your body recharge with the property's award winning spa treatments.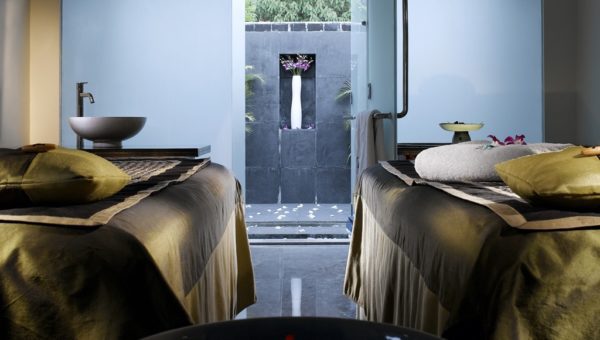 Laguna Bintan Gold Club
Co-located with Banyan Tree Bintan, Laguna Golf Bintan is an 18-hole, par 72 golf course, set within 60 hectares of a tropical paradise. Originally designed by Greg Norman and revamped in 2015 June.
Golf enthusiast should take this opportunity to visit Banyan Tree Bintan and check out their Stay and Play package and experience a tee off facing the breathaking view of the South China Sea.
Banyan Tree Bintan is located at Jalan Teluk Berembang, Laguna Bintan Resort, Lagoi 29155, Bintan Resorts, Indonesia
For reservations please call +62 770 693 100, email: bintan@banyantree.com or visit www.banyantree.com/en/ap-indonesia-bintan