NOVU Aesthetics Launches NOVU Active Series Skincare Product Line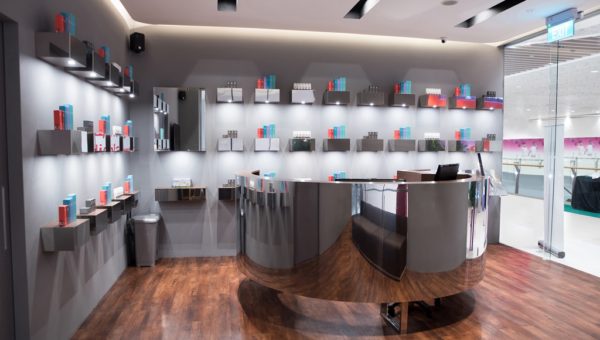 NOVU Medical Aesthetic Clinic is a global medical aesthetics care provider and a one-stop solution for all your skin care and aesthetics needs. With the priority of providing safe and effective professional aesthetics care to customers, NOVU, with its own in-house R&D and manufacturing arm, is constantly on the search for better technology and the latest innovative methods in skincare solutions.
Catering to the active you that works so hard to keep fit and healthy, NOVU Aesthetics' launches NOVU Active series that is specially formulated with French Sparkling Water containing more than 1000ppm of dissolved carbonic acid. The French Sparkling Water is sourced from the south-central area of France; known for its high mineral and bicarbonate content, the NOVU Active series is best suited for any individual who has an active lifestyle.
All products at NOVU are specially formulated to target skin conditions based on the concept of 3Cs; Colour, Consistency and Contour. In today's hectic world, most people do not have as much time to pamper themselves as they would like to. NOVU understands the needs of individuals who clamour for multi-purpose skin care products that work as hard as they do for their skin and body. The NOVU Active series is clinically developed to not only revitalize, smoothen and moisturize the skin, it also helps repair damaged skin cells.
If you have an active lifestyle, with your time mostly spent outdoors, a customized skincare routine is recommended to keep skin clear and prevent short-term and long-term damage. You need skin care that can keep up with you and NOVU Active is your on-the-go product that will take care of both your face and body.
Purifying Facial Scrub, 100ml
After working out, the build-up of dead skin cells and dirt on the skin can result in excess oil production and clogged pores which may lead up to blemishes and acne. This gentle facial scrub gives the skin a deep cleanse, soothes it and boosts skin hydration. It is formulated with Bergamot oil that possesses natural cleansing properties which delicately removes deeply seated dirt and impurities while moisturizing the skin with its natural oils.
Tri-Action Clarifying Hydrator, 55ml
Clinically developed to tone, clarify and hydrate at one go, the Tri-Action Clarifying Hydrator should be in every active individual's skin care arsenal. It eliminates the need to pack countless bottles of skincare when heading to the gym or a tennis session!
This marvelous formulation hydrates, moisturizes, soothes, and brightens the skin as well as slows down skin oxidation. Packed with anti-oxidants and nutrients that keeps one's skin fresh and hydrated throughout the day with protection against UV damage.
Acne Spot Eraser, 17ml
The Acne Spot Eraser reduces inflammation and provides effective relief for acne. Enhanced with anti-inflammatory properties (i.e. Centella Asiatica), it works under the skin to unclog pores, clear acne, stimulate collagen production, improve circulation, calms the skin and help prevent future breakouts. It is also effective in regulating sebum production and counteracting photo-aging effects to improve dull and uneven skin tone.
Lifting Sunscreen Mist, 100ml
Specially formulated to protect you skin against UVA and UVB with SPF50+ and PA++++. This waterproof sunscreen mist is suitable for both face and body application. The light formula provides hydration, fends off photo-aging and improves the skin elasticity, its PA++++ protection allows deep absorption for a longer lasting efficiency even in high UV conditions.
Body Contouring Gel, 100ml
Do you have body areas where no matter how hard you work out it does not seem to be contoured and as toned as you wish? Fret not! NOVU is here to help. The Body Contouring Gel is clinically developed to tone, firm and sculpt those stubborn areas. The high metabolic functioning gel is readily absorbed, and comes with antioxidising and fat busting properties.
Upon application, a warm tingly sensation may be experienced as the gel penetrates the skin and gets activated to the depths of the skin. For first time users, it is recommended to try out the gel on a small targeted area. Micro-circulation is created, speeding up metabolism, and reducing cellulite at the target area. This is your must-have body gel for a firmer and toner body.
NOVU Active series products are available at all NOVU Medical Aesthetic Clinics, PPP by NOVU clinics, Lazada, selected NTUC Finest, and Watsons stores.