Orient Palace: Singapore's First-ever Food, Wellness and Entertainment Hub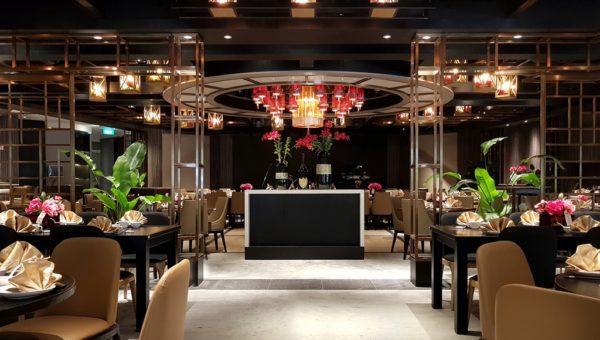 Introducing the brand-new Orient Palace, a one-stop destination for dining, spa and wellness therapies as well as live entertainment! A first-of-its-kind concept, the 26,000-square-foot Orient Palace is located in Annex, Furama RiverFront, along Havelock Road.
The restaurant section of Orient Palace is a mecca for gourmands, regaling Nanyang-style mainstays handcrafted with meticulously selected ingredients. Swathed in brown with lush plants and colourful flowers as decorations, the restaurant boasts a classy interior bound to leave guests spellbound. Spacious and cosy, the 180-seater main dining area and five VIP rooms with 10 seats each make an ideal address for intimate or family gatherings.
Orient Palace believes in regaling guests with traditional and exquisite cuisine. It prides itself on using only fresh ingredients; each dish is also cooked to order. Take for example the Traditional Charcoal Roasted Crispy Suckling Pig (Whole: S$258; Half: S$138; Quarter: S$68). Marinated with special homemade sauces, the dish revives the lost art of charcoal spit-roasting. The secret to achieving the crispy and wonderfully thin crackling lies in the precise control of heat. Each inch of the skin is charcoal-roasted to perfection.
Another must-try dish is the Braised Whole 24-Head Middle Eastern Dried Abalone with Mushroom and Vegetables (S$88). The dried abalone used here is of the highest grade, and it is first soaked in water for a day, and then braised for at least 48 hours to achieve the smooth and springy texture. The laborious cooking method ensures all the goodness and flavours of the ingredients are fully extracted.
The Nanyang Steamed Crab with Chilli Dip (S$8.80/100gm) will be a hit amongst Singaporeans. The dish features whole Sri Lankan mud crabs and irresistible deep-fried mantou. The gravy offers a pleasing interplay of spiciness and sweetness, and boasts a slight ginger aftertaste. Orient Palace's rendition is superbly spicy, and this is what sets it apart from the other restaurants' offerings. Crab aficionados can also go with the Black Pepper Crab (S$8.80/100gm), which is perfectly coated with fragrant butter and soused in moreish black pepper sauce.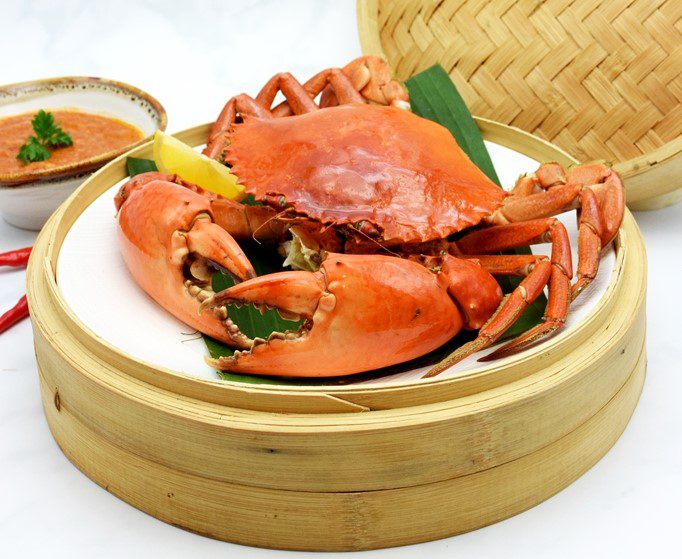 An equally enticing dish is the Premium Dragon Rib Bak Kut Teh (S$48). The ribs are served with sea cucumber and king garoupa fish maw in a clear and slightly peppery broth. Both the sea cucumber and fish maw abound with protein and collagen, and hence can help to nourish the skin and invigorate blood circulation.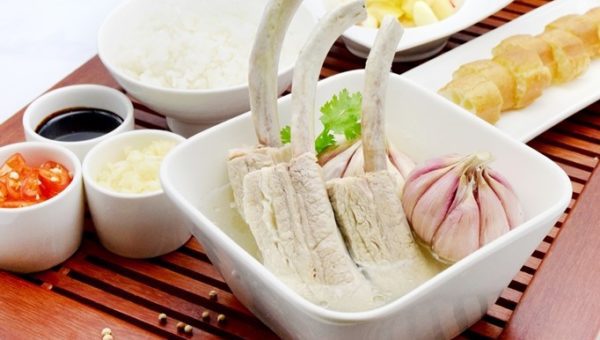 At Orient Palace, gourmands can savour a wide variety of giant grouper parts, all prepared in different culinary styles. Guests can choose to tuck into the fin, fin meat, fish tail, gill meat, lip, head, liver, fish maw and more. For a comforting bowl that brims with vitamins and is low in fat content, go with the Giant Grouper Porridge (S$16.80 onwards). Orient Palace is one of the few concepts in town to serve this dish and in an opulent-restaurant setting. The most prized fish amongst Hong Kong gastronomes is cooked in a clay pot with rice, and its generous portion make it great for sharing with 2-3 people. Each rice grain is infused with the sweetness of the broth, which is cooked using the fish's bone and simmered for four hours.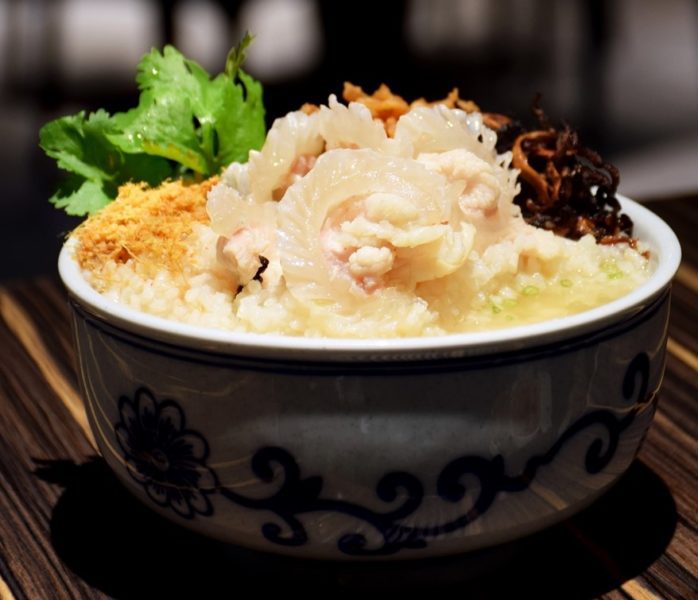 Cap off the indulgent experience with Cempedak Crème Brulee (S$10.80). This lovely east-meets-west dessert draws on an ingredient many Singaporeans are familiar with, and teases the palate with its sweet notes.
Besides the great food, guests can also expect sublime service for a truly five-star experience. Orient Palace does not include any service charge in the final billing.
Wellness for the mind
After eating to their hearts' content, guests can rejuvenate their senses with a wide range of spa and wellness treatments. Make a beeline for Spa Nes, a space that exudes contemporary charm and draws influences from the healing cultures of Southeast Asia. Spa Nes features exquisite cross-weaving furniture designs, handmade using bold turquoise and gold genuine leather to evoke a calming Zen vibe.
Spa Nes offers Southeast Asian healing therapies, luxurious spa facials and polishes, body massages, TCM consultation and even barber services. For the signature Singapura massage ($147.66 nett for 60mins), the masseuses use orchid essential oils and techniques inspired by Swedish, Thai and Chinese acupressure massage styles.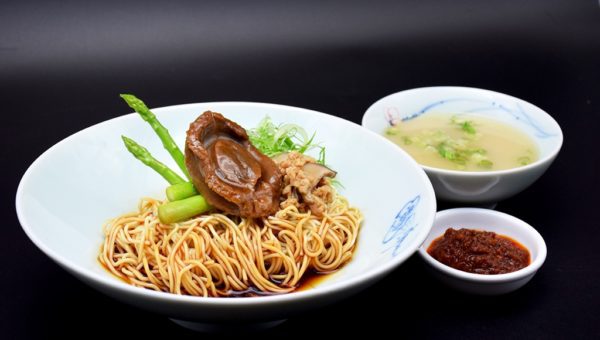 Grand Opening Promotion
Orient Palace is offering its La Mian with Braised Whole 24-Head Middle Eastern Dried Abalone (Dry) at just S$58 (U.P: S$98). This nourishing la mian includes a generous serving of truffle oil, seasonal vegetables and collagen rich shark's cartilage soup. So hurry and enjoy this premium dish at a pocket-friendly price. The promotion is available from 1st to 30th November 2017.
Orient Palace is located at: Furama Riverfront, 407 Havelock Road, Annex Building, Level 1 Singapore 169 634 For reservations please call: 6931 8888. Operating Hours: Monday – Friday & Sunday: 11:30am – 3pm; 5:30pm – 1am; Saturday and Eve of Public Holidays: 11:30am – 3pm; 5:30pm – 2am