Penhaligon's Celebrates 150 Years of Fragrant Tales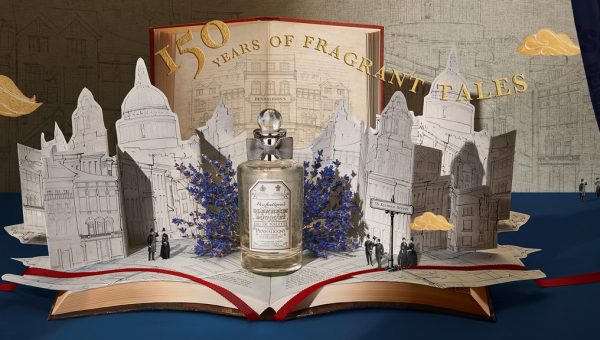 One mustn't stand in the way of a well-needed celebration, and Penhaligon's have just the thing! 2020 sees the sesquicentennial of their creation, and you don't reach your 150th birthday without picking up a story or two. Just ask Penhaligon's founder, William Penhaligon's. There was the time he trimmed the Shah of Persia's beard. Not to mention all those Society scandals that set tongues wagging in the Turkish baths of Mayfair…

150 years of dreams, magical places, distinctive characters, and the world's most extraordinarily unique scents.

Each of Penhaligon's fragrances tells a story, too. And so, to celebrate the brand's 150th anniversary, rifle through their library – and lose yourself in a charming new chapter. Make way for Brilliantly British!

A dapper medley of salted caramel and frozen lavender – one of British perfumery's most traditional ingredients, with a fresh twist. Soon, the great and good won't be caught dead wearing anything else.
Visit Website For more details on Penhaligon's 150 Years of Fragrant Tales