Prep Your Skin For A Glowy Radiant Look With Laneige's Newest Makeup Serum and Makeup Bases
Content: Michelle Ng

The key to getting that radiant healthy glow is by choosing both the right skincare and makeup. Laneige has added three new product ranges that double as both makeup bases and skincare, leaving your skin moisturized whilst giving your skin that illuminating natural glow.

The Laneige Skin Veil Luminizing Base (S$53) is a feather-light base that keeps your skin clean with its antipollution formula to protect against air pollutants and dust. The base applies as a pinkish cream, but blends into all skin tones without changing the color of your skin. Just two pumps of product will be enough to cover your face.

The base also doubles up as a sunscreen, with an SPF Level of 50 PA++. I really like how this allows me to skip an additional step in my morning prep routine – saving me time and making me feel like I'm wearing one lesser layer of makeup product but still getting the same benefits. It also dries really fast, without leaving behind a sticky film.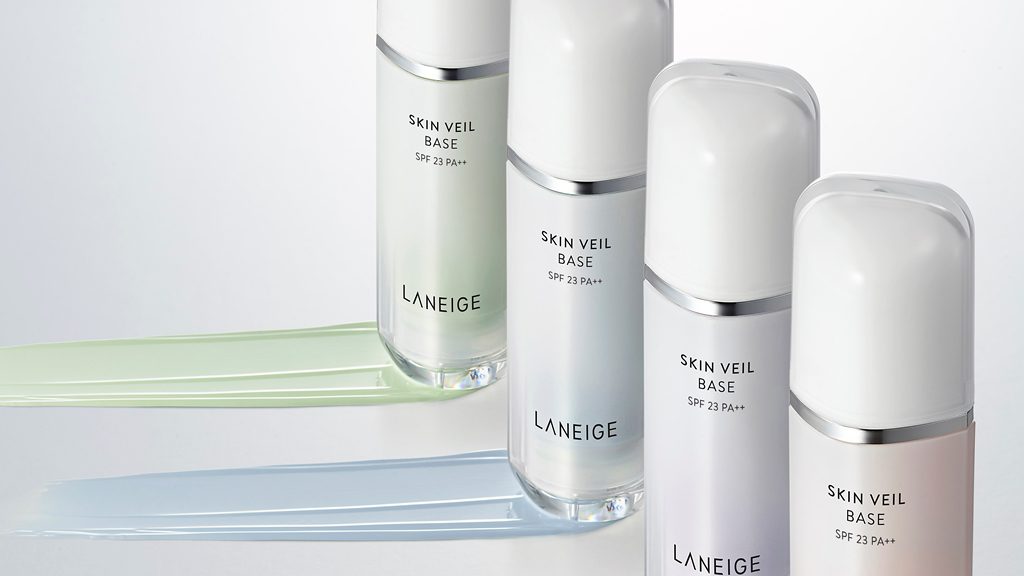 If you're looking for a color-correcting makeup base, the Laneige Skin Veil Base (S$49) might be more up your alley. Coming in four different hues to combat different skin concerns, the makeup base is also good for your skin as it comes with vitamins to reduce skin fatigue and improve dullness. For those with oily skin, the Skin Veil Base will also help to absorb excess sebum, leaving you with a more balanced finish instead of an overly oily face.

The newest addition is Rosy Pink, which helps brighten your complexion. Pure Violet helps to reduce sallow undertones, while Mint Green tones down redness due to acne. For clearer and more luminous skin, the Milk Blue might be right for you. The Skin Veil Base might help to reduce the appearance of skin concerns, but the downside is that its SPF rating is lower, with a level of 25++.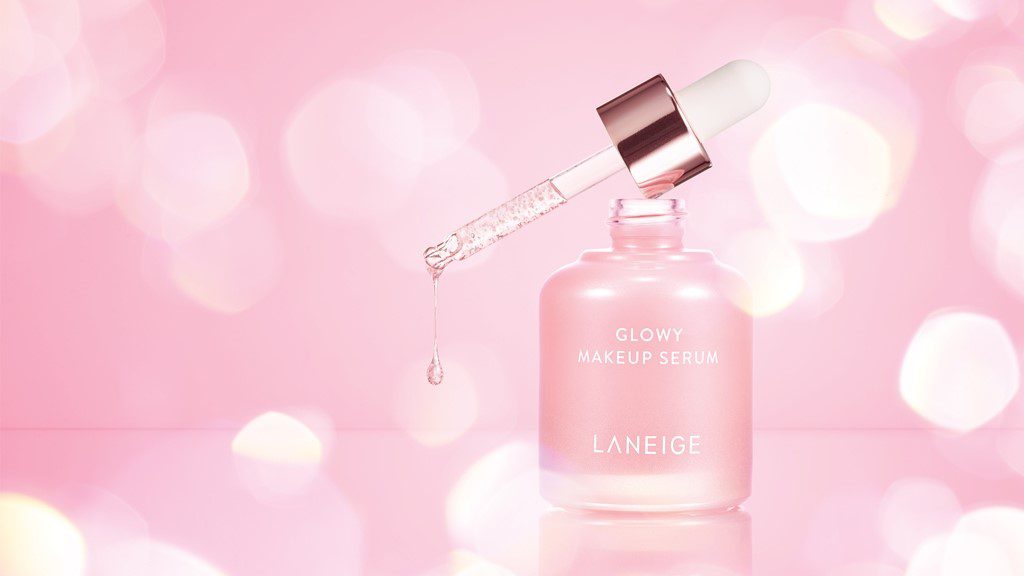 Sometimes a makeup base might not be enough to keep your skin nicely moisturized throughout the long days. Laneige has also launched a Glowy Makeup Serum (S$39)– their newest concept that boosts makeup application while adding another layer of hydration. Keeping your skin moisturized is a good way of prepping your face for makeup application as it gives a better canvas for your makeup to lock onto your face evenly without drying out or caking up.

The key ingredient in the serum is ceramide, which balances the level of water and oil on your face to lock in the moisture. Ceramide is also suitable for people with sensitive or dry skin. Recommended as the first step after you finish your morning skincare routine, I realized that the Glowy Makeup Serum also makes for a good last-minute face fix when I'm rushing out. The serum gave my skin a bright, dewy look even without applying any makeup. Definitely great for days when I want a natural look but still want to give my face a breather from all the heavy makeup I wear daily.

The Glowy Makeup Serum, Skin Veil Luminizing Base, and Skin Veil Base is available at all Laneige boutiques and counters, LANEIGE Official Mall on Lazada, Shopee, Zalora, and Sephora.sg.