The Mambo Groove Arrives at Siloso Beach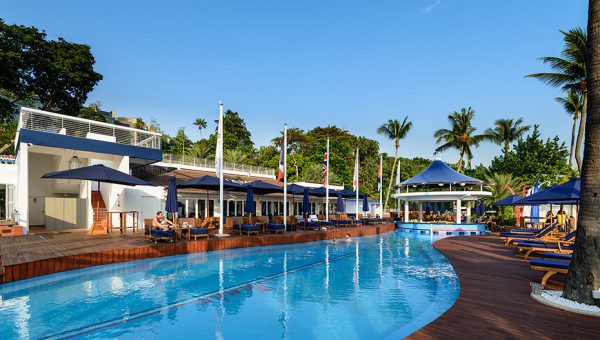 There is a brand new beachfront hotspot in Singapore's favourite beach with the opening of Mambo, along Siloso Beach, Sentosa. Revisiting the timeless beach destinations of the 50's such as Miami, Cuba and Hawaii, Mambo is set to be the premiere destination for friends and families to unwind in an upscale casual beach front setting with a touch of sophistication and elegance.
Set against the backdrop of the South China Sea, Mambo perfectly complements the setting with the touches of neon colours on white surfaces, with expansive wooden-decked floors that open out through French doors onto enormous decks. Outside, classic teak loungers are decorated with brightly-coloured cushions and draped with extra large beach towels surrounding the shimmering swimming pool.
Mambo's own live band will perform on the custom built stage overlooking the swimming pool, featuring a range of live music, from guitarist duos to rock & reggae bands throughout the week. Staying true to the clubs beach bar roots and provides the perfect music from sunrise to sunset and well into the wee hours of the morning.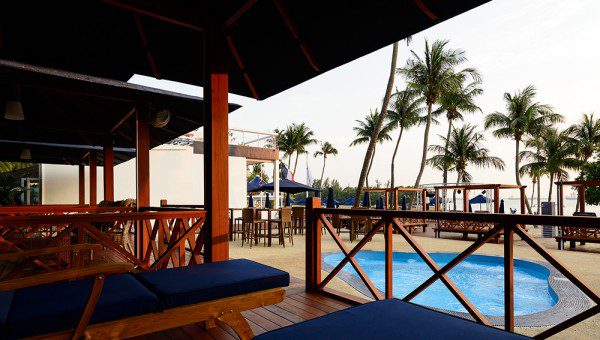 As the night falls, the mood of Mambo will subtly transform from sand and sea frolics to a chic beach music lounge. Mambo's resident DJ will pick up the beat with a mix of Latin jazz, modern dance hits and classic favourites to keep the groove going as the indoor area transitions smoothly into a dance floor.
Guests looking for a more private, and exclusive experience will be accommodated in Mambo's reserved area, to provide a quiet haven for larger groups or smaller cabanas for a more intimate experience. This unique reserved dining area will be protected by plush umbrellas and complemented with service staff offering personalised attention.
Max Hogg, Founder and Managing Director of Mambo, believes that the Mambo ambience will be a perfect fit for Singapore. "There are plenty of bars on the beach, but there's no real "beach bar". We want to create a stylish, upscale casual entertainment destination at Mambo where you can enjoy a drink or two and have some great- tasting food while the band plays and the DJ spin"
Just minutes away from the city, Mambo is set to become the must go destination for those looking for a perfect getaway by the ocean.
Mambo, 40 Siloso Beach Walk, Singapore 098996, www.mambo.sg