The Slate Phuket Strengthens its Holistic Health Offerings for 2017
This year, The Slate is placing a greater emphasis on guests' health and wellness. The appointment of Charlene Limoges, a wellness and yoga specialist, strengthens The Slate's yoga offerings as she combines breathing exercises, postures, meditation, and relaxation to balance the mind and tone the body. Additionally, Coqoon Spa, The Slate's award-winning destination spa, has also introduced several wellness experiences. With these, a stay at The Slate will put guests on track to improve their health with a holistic, long-term approach.
The Slate's Yoga Offerings

Charlene Limoges, Yoga Specialist, has practiced for over ten years and was certified in 2007 in India. Since then, she has taught in renowned studios across the globe including France, India and Morocco. At The Slate, wellness experiences include a 60-minute consultation with Charlene who will create a bespoke health and nutrition plan based on each guest's health and wellness goals. Plans will be supported by practical advice on how to achieve goals and a long-term lifestyle change.
Charlene will offer guests individual or group yoga sessions featuring Ashtanga yoga where breath and alignment principles are used to promote relaxation and healing, as well as weight loss yoga, aimed at cleansing, balancing, and rejuvenating inner organs and optimising their functions.
She will also hold workshops on curbing addictions such as alcohol and smoking by gaining awareness of what it does to general well-being; mindful eating and how to incorporate it into daily life. Managing stress and anxiety by learning steps to relieve pressure and regain control will also be included. Prices start at 2000 THB for 60 minutes.
COQOON SPA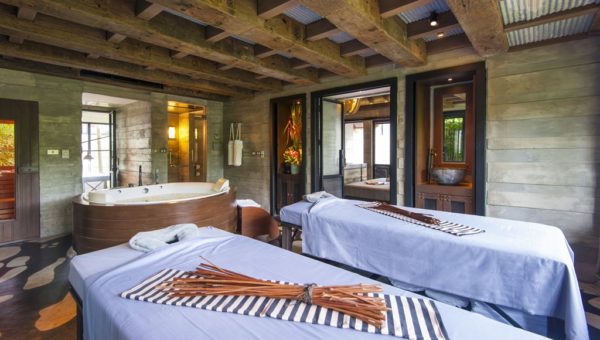 Set against a tropical garden with eight treatment rooms-for-two, the Coqoon Spa, will also be unveiling a series of relaxing and rejuvenating experiences. Available year-round is the Hit & Heal Package where guests will enjoy a 60-minute Thai Boxing Class to increase endurance and fitness levels, followed by a 60-minute relaxing Thai Massage helping stretch and support sore muscles. For Valentine's Day, couples can enjoy a special romantic package, Loving Hands, where they can indulge in a 60-minute body massage of their choice, followed by a 30-minute exotic milk bath to allow time to relax and reconnect.
Nutrition Dining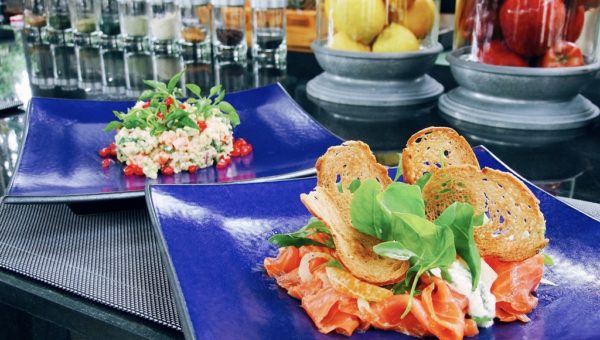 Nutritious, clean eating can be found at many of The Slate's dining outlets. Breakfast at Tin Mine includes plenty of protein options, fresh green juices, vegetables and fruit, organic eggs and zero sugar, natural cereals, nuts and seeds. Underground, a breezy open-air venue by the water's edge offers healthful options with protein-packed salads, cold-pressed juices and cut fruits – all focusing on natural and locally sourced ingredients.
With The Slate's holistic approach to health, guests will walk away rejuvenated and balanced for 2017.
The Slate Phuket is located at 116, Moo 1, Sakhu Thalang Phuket 83110, Thailand
For more information and bookings, please visit www.theslatephuket.com