Things to See and Do at the Thailand Yacht Show 2016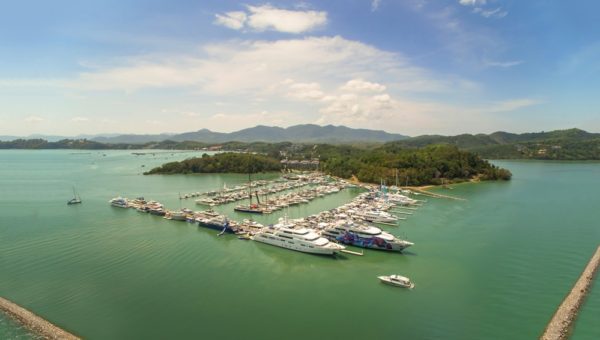 The forthcoming edition of the Thailand Yacht Show kicks of the yachting season from 15-18 December 2016 at Ao Po Grand Marina aiming to promote yacht charter across the region and promoting the luxury maritime lifestyle as well.
Thailand Yacht Show offers visitors a chance to discover some best boats, yachts and superyachts available in the region and a chance to take part in exclusive sea-trials, check out on-water demonstrations and explore some of the latest and greatest luxury yachting and boating products.
Here are some of the exciting highlights to Thailand Yacht Show 2016
1. Superyacht Ocean Emerald is Back
The contemporary superyacht masterpiece designed by Norman Foster, Ocean Emerald, will be making her way to Phuket for the Thailand Yacht Show and this 41m charter yacht is perfect for guests wishing to set sail on the journey of a lifetime. This incredible yacht was used as a set in the recent Point Break movie!
2. Boat Lagoon Yachting presents the Prestige 500
For the first time exhibiting on the west coast of Thailand, the Prestige 500 will be on display at the Show, forming part of Boat Lagoon's ten-strong lineup. The flybridge on this award-winning Prestige 500 is quite unique for a boat of this size, don't just take our word for it, come along and see her for yourself!
3. Lee Marine's – Atari VI ready for sea trials
Lee Marine's Premier 38, Atari VI will be at the Show, ready for sea trials. Capable of cruising at 50+ knots, means that you see more of the islands than on any other day trip. These ground-breaking, fresh, new designs with low maintenance and high performance are perfect for Asia. A true Ferrari of the sea. Lee Marine welcomes all those interested to get in touch for a no obligation sea trial – you will not leave disappointed.
4. Simpson Marine presents the Sanlorenzo 46 Steel, Forwin
Simpson Marine, the exclusive dealer for Sanlorenzo Yachts will be presenting the Sanlorenzo Steel 46, fresh from a refit in at their facilities in Viareggio, Italy. Growing demand and interest in the Italian yacht builder in Asia will make this vessel a standout at the upcoming show.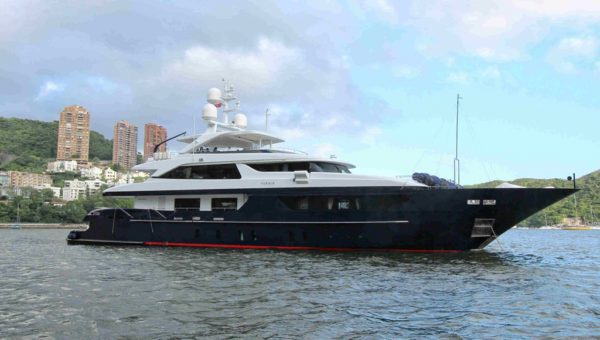 5. Galeon 460's Asian Premier makes her Asian Debut
Asia Marine will present the Galeon 460 Flybridge at the Thailand Yacht Show where she will make her Asian debut! A yacht on the forefront of innovation technologies, chartering a new direction for modular luxury crafts, this vessel features an adjustable sundeck, a rotating cockpit area and great entertainment space – be sure to check her out at the Show!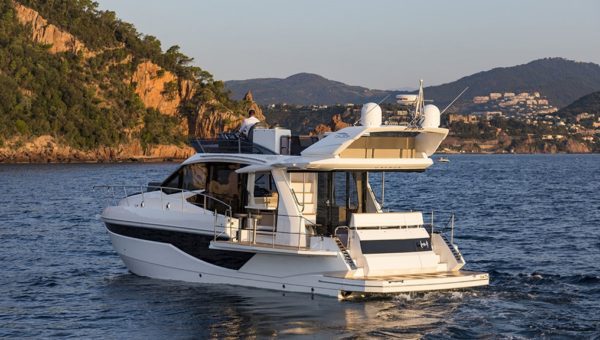 6. The Popular Demo Platform is back this year
The ever-popular Demonstration Platform will return once again this year. Guests are welcome to try some of the many on-water activities that can be enjoyed from Flyboard to Seadoos and sailing or paddle-boarding from our partner, Java Yachting.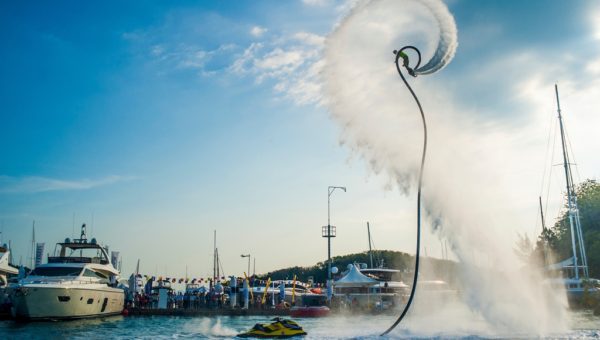 7. Leopard Catamarans showcases the new Leopard 51 PC
This modern motor-catamaran boasts a range of exciting features; sleek design, a large forward cockpit and an expansive flybridge. She uses less fuel than other power cat models and has a fantastic ergonomic layout that ensures comfort and makes her really easy to navigate Thailand's waters. Be sure to go along and see her at the Show!
8. HYPE Lounge returns
The hugely popular catamaran HYPE will return as the Show's floating lounge. Morning cruises around Phang Nga Bay's stunning islands will take place daily from 11am-2pm departing from the Ao Po Grand Marina and will include swimming, snorkeling and a buffet lunch. To book, email: contact@hype-boat-club.com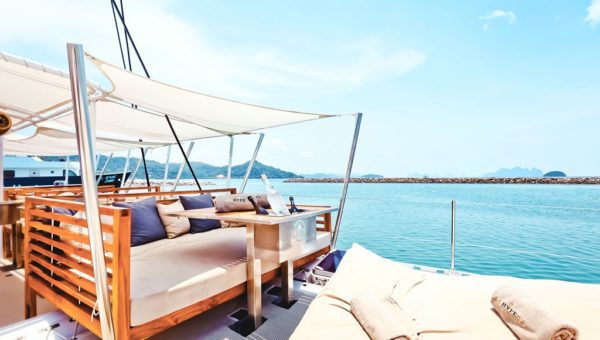 Thailand Yacht Show in partnership with the Thai government, with the Ministry of Tourism & Sports and the Tourism Authority of Thailand (the TAT) are dedicated to promoting Thailand as the principal hub for yachting in Asia, owing to its superb cruising grounds and strategic location.
Make the Thailand Yacht Show your opportunity to head over to Phuket for the Show and extend your trip for the Christmas holidays.
Register online now at www.thailandyachtshow.com/visitor-registration and gain complimentary admission and a special food and beverage package to enjoy at the show.