Benjamin Barker x Fender: A Night of Style and Music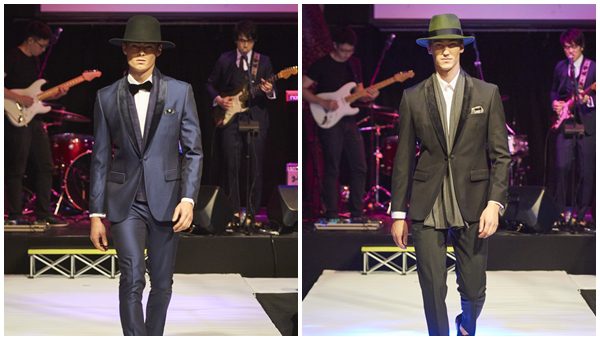 CONTENT: Yiew Kai Jie
The modern gentleman's armor combined with an unforgettable audio experience.
An unprecedented collaboration brought about the coming together of two artisans in their own right, Benjamin Barker and Fender presented and hosted a one-night-only show at Zouk– a synchronized duet of essential classic menswear with the cornerstones of local music. The night debuted Benjamin Barker's Fall/Winter'16 collection, along with Fender's launch of its new line of In-Ear Monitors.
An immersive In-Ear experience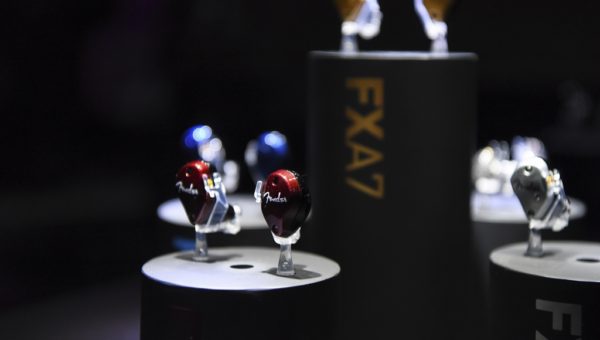 Created as personal acoustic sanctuaries and 3D printed for a snug fit in your ears, Fender's award-winning In-Ear Monitors(IEM) are tuned to deliver intense, aural pleasure for the serious music lover. Hand-built in Nashville, Fender's pro in-ear monitors are built on Fender's legacy of creating top-notch earpieces for live performances and producing new music, thus making them a must have for top musicians and die-hard audiophiles around the world. However, looking at the broader market in Singapore, Mr Mah CW, Managing Director of RD8T Pte Ltd, a distribution company set up to distribute Fender IEMs in Singapore said: "Fender IEMS should not only be for musicians or audiophiles. IEMs block out ambient noise so well that they give you an almost magical sense of privacy during your daily commute to work or your next appointment on the MRT or bus. For overseas travel, Fender IEMs are a Godsend that blocks out unwanted noises, especially on long flights."
The 2016 Fender Pro In-Ear Monitor Series is available in 5 models: DXA1, FXA2, FXA5, FXA6, FXA7. Each package includes a deluxe case, SureSeal™ tips assortment, a cleaning tool and cable.
Benjamin Barker, an established brand in fashion also debuted its casual collection "B by Benjamin Barker" for the very first time at the said event.
Take Flight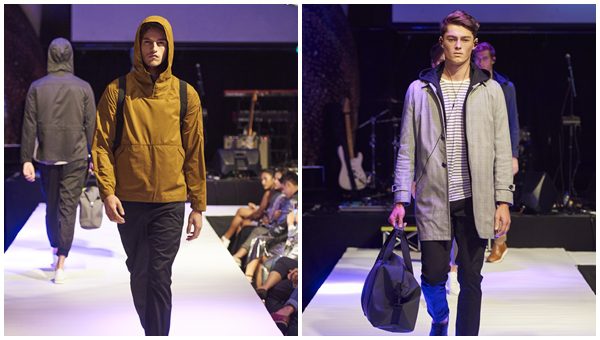 For the everyday gentleman and jet setters. Comfort and style improvised for flight and function.
Developed to fill a need for quality basics for an everyday basis, B by Benjamin Barker focused on creating simple yet functional clothes with its signature design that fits any gentleman at its core design. By referencing standard work outfits and examining its functions, the B by Benjamin Barker collection combines tailoring concepts with technical and modern construction. Details like articulated sleeves and hidden pockets were smartly built into crucial parts of the garment as a nod to stylish practicality. The collection featured materials such as finely woven Japanese cotton, water-repellent bonded cotton, premium bamboo cotton and technical water repellent cloth, boasting a sheer technical edge while still retaining its tactility.
The Blues Explorer
Featuring sunny summer looks, this is for the Adrenaline Seekers and Explorers.
As the show progressed, Benjamin Barker unveiled a masterful match of dashing brilliance in electric shades of blues. Signature blazers were paired with casual but equally well-tailored basic shirts and chinos to channel that coveted street model-off-duty style.
Jazz and Soul

Inspired by music from the Jazz era, the kings of style and soul.
The presentation concluded with a bang with the signature Benjamin Barker aesthetic in the form of well-tailored blazers, suits and pants in Fall's season key colours. By extending the colour shades and tones from a single hue, the collection bridges the end of Fall to the beginning of Spring. "Brown and Burgundy" representing Fall, is seen in hues across subtle detailing in button holes and wooden buttons to distinctively coloured window pane suits and blazers. "Blue" representing the cold winds of Winter, is showcased in cool tones across shirts and suits. In keeping with Benjamin Barker's traditional attention to detail, and inspired by music from the Jazz Era, textures from the suede elbow patches to velvet lapels reflects lushness and creative improvisation to the traditional suit.
In a world where today's fashion trends changes by the wind, why not put on an outfit that will withstand the test of time and still make you stand out amongst the crowd? Add in an earpiece that will let you immerse yourself in your favourite tunes while you are out shopping or enjoying a well-deserved cup of coffee after a hard week, you can relax in style during the weekends.
B by Benjamin Barker is available exclusively at Benjamin Barker at Orchard Cineleisure, VivoCity, Tangs Orchard and The Assembly Store at The Cathay.
Prices starts from S$29 for premium bamboo cotton tees, S$99 for engineered chinos, and between S$199-S$299 for outerwear.
For more information on the Fender IEMs, please visit Fender.com or RD8T.com