Visit The First Regional Ferrari Pop-up at ION Orchard Atrium
Catch Ferrari's newest model, the Ferrari Portofino and Ferrari GTC4Lusso at Orchard Road from 5-13 May 2018, at ION Orchard Atrium.
Ferrari's pop-up showcase will be making its rounds about the region, with Singapore being the first stop before continuing to Thailand, Malaysia, Philippines, Indonesia and Korea. Available for public viewing, this showcase features the highly anticipated Ferrari Portofino, which is available for viewing for the first time since its private launch in April. The showcase will also feature the Ferrari GTC4Lusso, a four-seater that blends Maranello's signature power with everyday convenience and style.
The Portofino was named after one of the most attractive towns located in Riviera in the Liguria region. Portofino has long been known to the world as a symbol of scenic beauty embracing elegance and unique nobility. Bearing the name of the town, the Ferrari Portofino has become the most versatile GT car.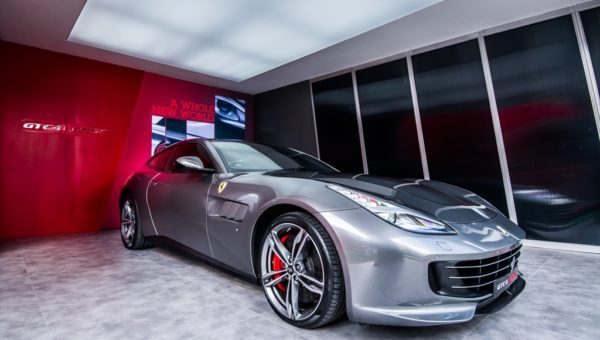 Designed for clients wanting to experience the pleasure of driving a Ferrari anywhere, anytime, be it on short spans or long journeys, snowy mountain roads or city streets, alone or in the company of three lucky passengers, the GTC4Lusso brings unprecedented versatility to Ferrari driving, like the FF before it which won the Prancing Horse a new, younger client base that significantly , also makes greater use of its cars, clocking up 30% higher mileage than average