Breakthrough: SHARK777 Spotlights Paul & Shark's S/S 2018 Collection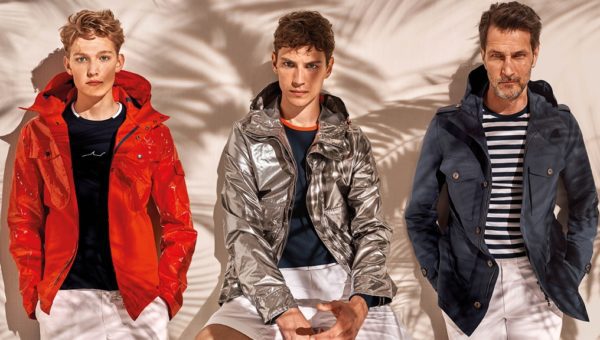 CONTENT: Henry Boen
Here's a thing: when we first heard about Paul & Shark, we tossed the biggest misconception about the Italian brand being a run-of-the-mill manufacturer that does not really stand out as fashionable. The air of uncertainty was undeniable as we headed over to the brand's Spring/Summer 2018 preview with our fingers tightly crossed that we would be proven wrong.
Sure enough – as racks of incredibly eye-catching pieces glistened across us for the first time, we flanked into our void of embarrassment. The brand had placed extensive efforts into furnishing their overtly used neutral palette, and for this season, welcomed the luminescent tones of silver, reds, pinks and blues. Surprisingly, the experimental addition plays alongside the simplistic silhouettes for an edgier alternative that will call upon a few curios onlookers – mostly young- for a closer view. The strategically placed pockets, zips, snap buttons and reflective sheens also serves as an endearing touch of detailing with no less of its functional properties.
Amidst it all however, lies the pioneering ideology of producing the crème de la crème of outerwear technology. SHARK777, as they named it, prides on being the most recent breakthrough for Paul & Shark. Known to be the thinnest 3-layer technical fabric ever to exist, the superlative material is designed to withstand water and wind in impossible conditions. And yes – it may sound extra superfluous, but we'll leave your own judgement and trust to extreme sports fanatic and youtuber, Erik Conover, who tested the material's reliability in 7 high-risk activities at Norwegian Fjords, and approves of it.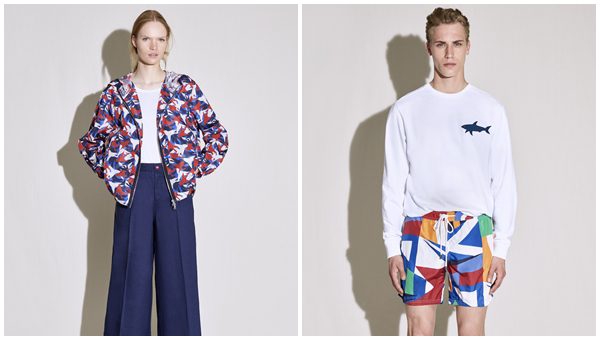 Like always, the collection was splattered with its iconic symbol of sharks and military-inspired aesthetics. The standouts for us included the full shark-printed blue Skipper jacket and the intentionally randomized colour-blocking trunks while the casual one-shark-print against a basic placed on our 'safe-sell' menu. It was youthful; it had the right chic qualities, and as much as we hate to call our own ignorance out, we were wrong. An understated brand like Paul & Shark may be inconspicuous to some, but when show up to the party; they certainly know how to make an entrance, and a matching impression to last.