Aloha Poké Launches #iloveAlohaPoke Campaign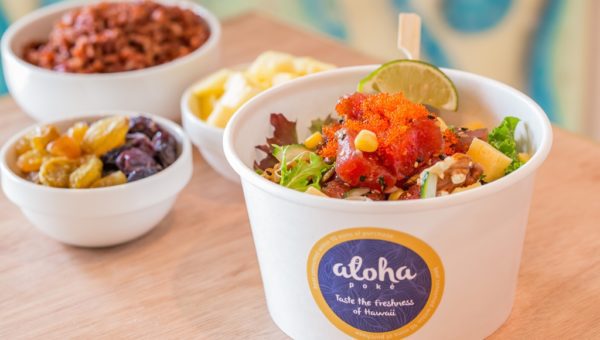 2018 is moving along and resolutions are kicking in, not least to be and eat healthy. That is why the Aloha Poké outlets continue to be among the city's favourite hotspots for their power lunch bowls. Nothing beats the generous servings of fresh greens, white or brown rice, immunity-boosting superfoods and sashimi grade tuna or salmon prepared in three signature flavours of Original, Wasabi Mayo and Spicy.
From 15 March to 15 April, 2018, share your love for your poké bowls on either Facebook or Instagram with the hastag #iloveAlohaPoke. Be creative as much as you want, from your preferred combinations to describing vibrant colours and how the poké bowl perfectly fits into your new year's resolutions.
Aloha Poké is looking to award four fans from 15 March to 15 April. Each week, one best story will be selected and the winner will receive a $50 voucher.
As committed purveyors of freshness, Aloha Poké sources its salmon and tuna from Norway, Tasmania, Indonesia and the Philippines. Through all the Aloha Poké outlets, 4 tons of fish is currently consumed per month (more than the average weight of two cars!) with an average of 180kg of fish per day and an average of two poké bowls per minute during the two-hour lunch window per day.
For more information please visit: www.alohapoke.com.sg