Fall in Love this Valentine's Day with Larry Jewelry's Timeless Romance Collection
Mark the most romantic day of the year by gifting the love of your life with Larry Jewelry's Timeless Romance Collection. Exclusively curated by the design team for Valentine's Day, each piece from the Collection is a narrative of everlasting love and life-long journey of respect and friendship.
The Timeless Romance Collection is made up of five pieces, compromising of two pendants, two rings and one pair of earrings. Each features a classic heart-shaped design, the most romantic symbol of love, and one of the most challenging shapes to perfectly cut. Every jewellery piece from the Collection has been impeccably hand-crafted by the Larry Jewelry master jewellers.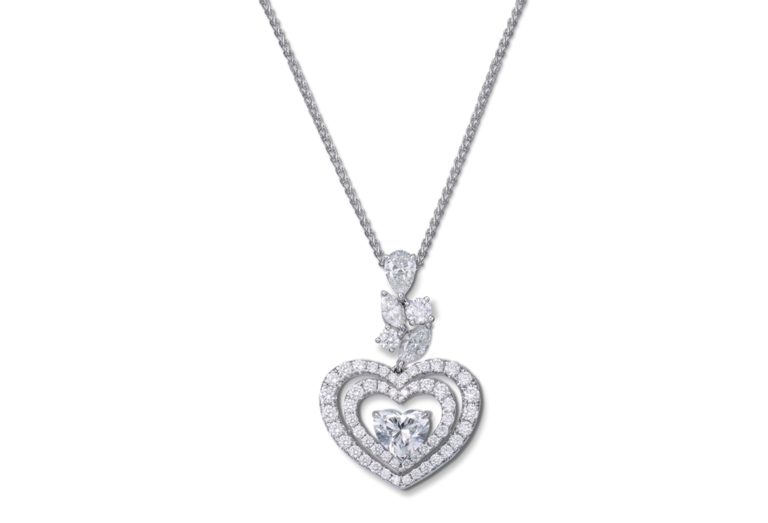 The graceful Eternal Heart Pendant is one of the five pieces. The mesmerising white diamond pendant features three hearts set on 18k white gold, a powerful declaration of love, commitment and unyielding bond. A 0.99 carat dazzling heart is cradled in the middle of two outer hearts rimmed with micro-pavé diamonds. The hearts are suspended from delicately arranged pear-shaped, round brilliantcut and two exquisite marquise diamonds.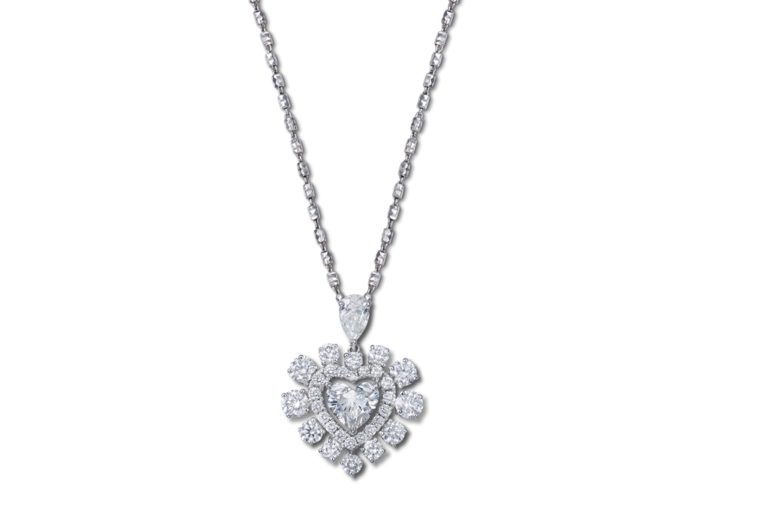 Like a beating heart, the Endless Love Pendant has been inspired by the endless depths of a true romance and the sacred oath of eternal love. A GIA certified delicately cut heart shaped diamond is set at the core and framed by an outer heart glittered with crisp white pave diamonds. Just like the beat of the heart, the design is completed by 12 round perfectly cut round diamonds, trembling and moving as it catches the light from different angles.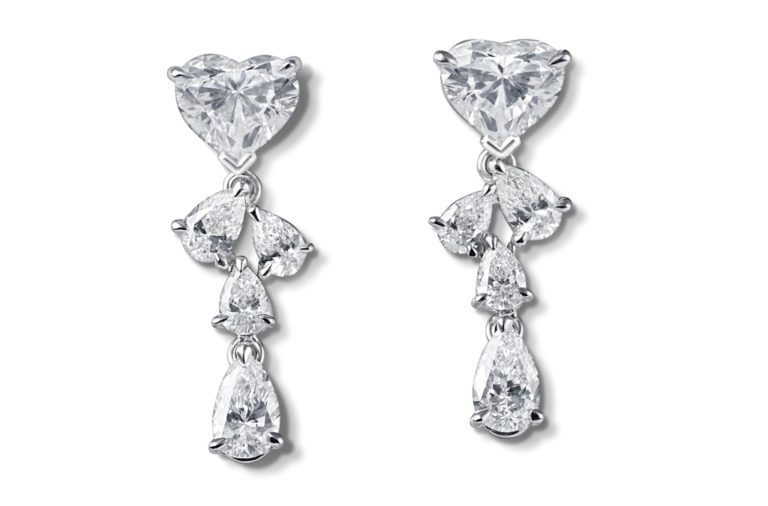 Dancing Heart Drop Earrings is delicate playful design inspired by the passion of a romance that has strengthened and blossomed over years – like two hearts beating as one. 2 pieces of celestial 0.99 carat heart shaped diamonds is the highlight and has been cut to perfection. The hearts set on 18k white gold features a stream of four exquisite pear-shaped diamonds each, transforming this otherwise classic design into a statement piece that blazes bright with each movement.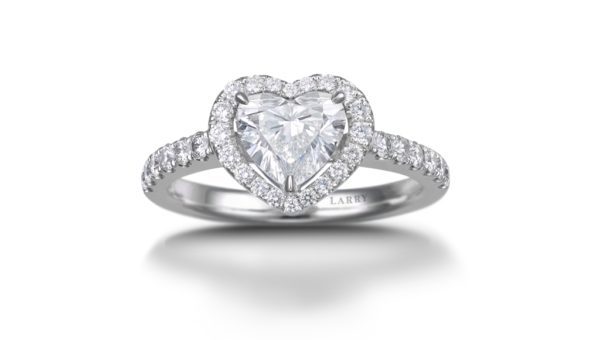 The Enchanting Heart Ring is a celebration of unconditional love and inspired by the long-standing vow of faithfulness and loyalty. The majestic piece features a GIA certified heart-shaped diamond, flawlessly cut that instantly captivates. An outer heart shimmering with micro-pavé white diamonds frames the 0.99 carat centrepiece. The hearts are mounted on an elegant row of brilliant pavé diamonds band set on 18K white gold.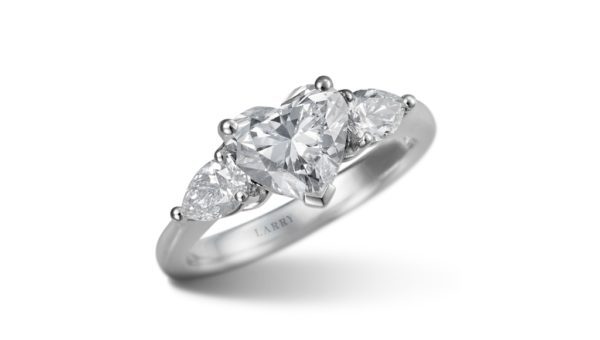 The illustrious three stone Heart of Desire Ring is truly magnificent and is designed for the woman who has over the years demonstrated her devotion as a friend, a companion and a confidant. The breath-taking 18k white ring boasts an outstanding heart shared diamond at the centre which is embraced by pear-shaped diamonds on each side, enhancing the brilliance of the 1.49 carat heart. This contemporary yet classic design is a true beauty that transcends time and will remain forever timeless.
The Timeless Love Collection is now available in Larry Jewelry's boutiques in Singapore