Love Blooms This Valentine's Day with Lee Hwa Jewellery's Charmes Les Gemmes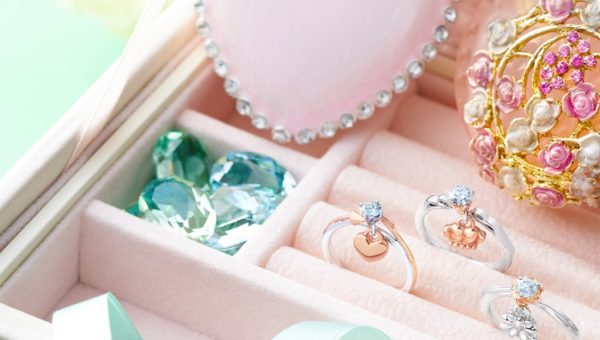 Ignite the spark and express your love in a novel way with Lee Hwa Jewellery's all-new bespoke Charmes Les Gemmes collection, a solitaire ring-meets-charm collection, together with an exquisite collection of the finest jewellery selections from Lee Hwa Jewellery.
The fairytale continues with Charmes Les Gemmes
Celebrate happiness and seal each of life's milestones as you encapsulate your affection for your loved ones with Lee Hwa Jewellery's all-new bespoke Charmes Les Gemmes, a solitaire ring-meets-charm collection. Be it a special anniversary or birthday, this unique range lets you personalise milestones in love and life in four easy steps.
Be spoilt for choice with the Charmes Les Gemmes collection that blazes the trail in injecting whimsical, modern touches to traditional symbols of affection for millennials. Available in five symbolic representations of love – tiara, rose, heart, key, and arrow – partners can complement these elegant ring designs with dainty charms in any of these five bespoke designs: crown, ribbon, cupid, lock, and heart. Did cupid's arrow strike her heart the first time you met? Capture that with an arrow ring design matched with a heart charm.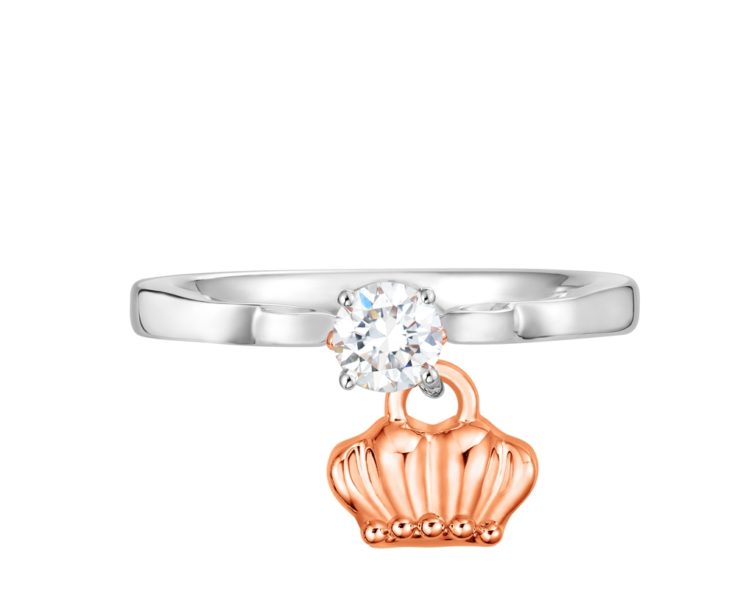 A couple's fairytale to eternity, or a sisterly friendship that is built to last, is traced in tandem with the personalisation of the solitaire ring. Customise your combination of any of the ring designs and the charms, along with the selection of the type of gold for some added glamour. Next, adorn your ring with a coloured gemstone aligned with your personality, birthday, an anniversary month or any significant love/life milestone, or set your ring with a head-turning diamond. Finally, seal the story with engraving on either the ring shank and/or the back of the charm. Mark the evolution of relationships with each personalised ring with Charmes Les Gemmes.
Ms. Chian Yu Xian, Brand Manager of Lee Hwa Jewellery, said, "Lee Hwa Jewellery continues to innovate as we remain at the forefront of jewellery customisation. With the introduction of Charmes Les Gemmes, not only is our latest collection targeted at millennials to reinvent the way they propose to their beloved, but it also makes for a meaningful keepsake to mark friendship milestones. Charmes Les Gemmes thus adds a whimsical touch to landmark occasions that will be yours to remember forever." Each ring from the Charmes Les Gemmes collection comes with a complimentary charm, and express customisation can be ready from as fast as two weeks.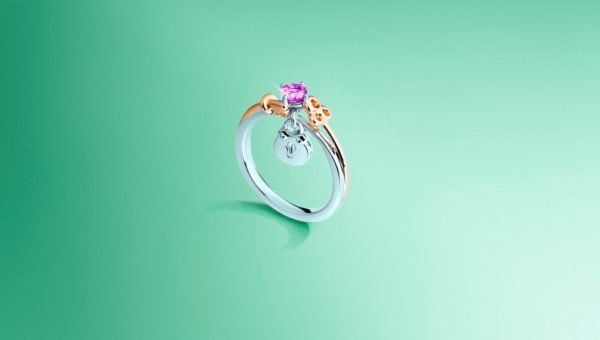 Set hearts aflutter: A love that sets you free
Like a butterfly that soars freely to the skies, the Love Flutters pendant sets hearts aflutter and glitters in the day and night, giving off radiance and glamour. Specially designed in diamond, rose gold and pink sapphire, the Love Flutters pendant is conceptualised with the modern, sophisticated lady as a muse, and is an ethereal piece that will never go out of style. Pleasing to the eye and delicate to the touch, these pendants will set hearts aflutter.
Love sparkles evermore with Destinée
Inspired by nature's blooms, declare your love in everlasting blossoms with the Fleur collection in rose gold and the Feuille collection in white gold. Just as destined lovers keep their promises to each other, the Destinée diamonds has kept their promise with the world's best diamonds that are a cut above the rest and the only diamonds in the world to attain the Perfect 8 hallmark of international diamond standards. Showcasing these dainty pieces that sparkle with unrivalled fire, brilliance and top light performance, Destinée diamonds are set in designs ingeniously crafted by Belgian Diamond masters.
Available in a choice selection of necklaces, rings and earrings, the Destinée collection of diamonds are a masterful precision that ooze class designed to stand the test of time, akin to a couple's everlasting promise of love.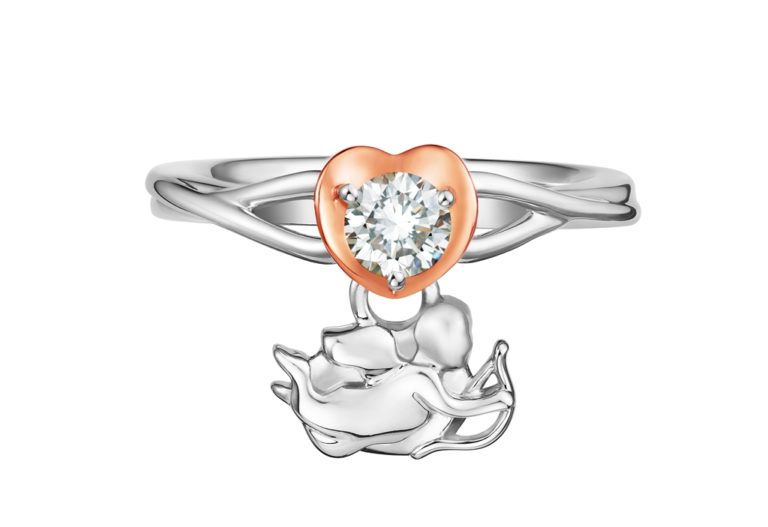 Let romance flourish with the Forevermark EndleaTM collection
Inspired by the gracefulness of a ribbon bow, a simple, yet elegant 'Forever' motif is the signature of the Forevermark EndleaTM collection. Reinventing the traditional ribbon ornament as a modern symbol of everlasting love, fulfilment and infinity, each Forevermark EndleaTM design features the iconic ribbon bow that seals a couple's eternal commitment to each other.
Responsibly sourced, and cut with supreme symmetry and precision, the Forevermark EndleaTM diamonds sparkle like no other, sealing your promise of eternity. Each dainty piece of Forevermark EndleaTM design adds the resplendent touch to your Valentine's Day surprise, perfect for spicing up your romance.
The Charmes Les Gemmes collection is available at Lee Hwa Jewellery boutiques from 19 January, while the Lee Hwa Jewellery 2018 Valentine's Day Collection: Love Blooms, is available at Lee Hwa Jewellery boutiques from mid-January.
For more information about the Charmes Les Gemmes collection, please visit: www.leehwajewellery.com