Loewe and Thélios Says Yes To Shades This Fall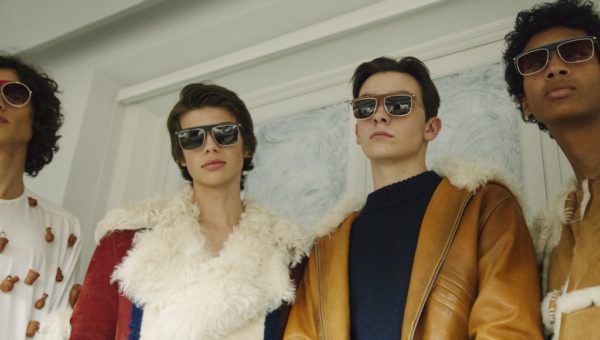 CONTENT: Henry Boen
The eyewear industry hasn't really gotten a lot of innovation and attention recently, and there's a few solid reasoning behind it. Restricted frame; the delicate balance of practicality and trendiness; and risking a non-profitable product are all part of the consideration. Some brands are wary, while some are indifferent. But when it comes to J.W. Anderson's point of view for Loewe, none of that really matters much.
Collaborating and launching the first eyewear collection with Thélios, Loewe utilized their long-known leather craftsmanship to put forth a bold statement that they are staying in the eyewear industry for a little longer. Graphic shapes were chosen prominently to represent the house's strong identity while the gradient lenses and structural silhouettes tease a peek to Loewe's vision on future eyewear collections. The collection is clean (we appreciate the almost-hippie vibe), and J.W. Anderson's talent of narrative telling and love for artisanal crafts brings each eyewear alive with a witty characteristic.
The collection was accompanied by a launch at a private villa in Ibiza, Spain.