LOEWE Men's Spring Summer 2020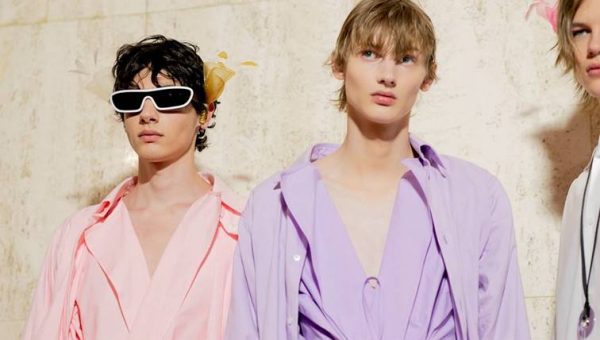 For Spring Summer 2020, LOEWE's Creative Director Jonathan Anderson pushes the house's creative boundaries to a whole new dimension. The men's ready-to-wear collection is born from a longing for spiritual escape into a childlike dream-state. It is a collection where textiles and textures are masterfully utilised and blended to create new styles that are key to this season. Some of the styles that stand out this season are Nautica, Nomadic Pilgrim and Saturated Hues, with an emphasis on individualism and free-spiritedness of the LOEWE man.
Nautical
LOEWE evokes the romantic image of life on the sea with white and navy pieces this season while incorporating a modern twist. Reimagining the Nautica style, the collection features a relaxed silhouette and brings its wearer on a whimsical adventure. Loose, white tops are left untucked with fitting bottoms, while crisp blazers are paired with loose dresses.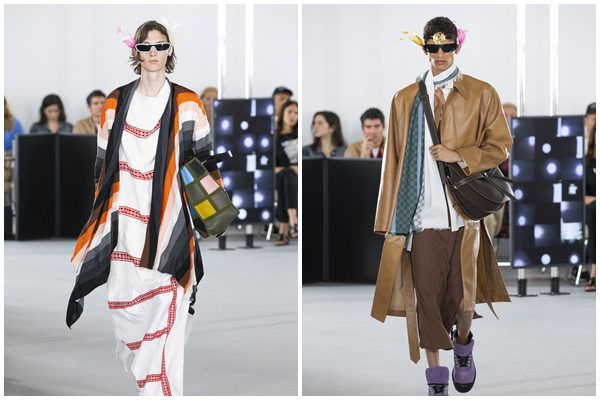 Nomadic Pilgrim
This season, breezy kaftans and tunics make an appearance in a variety of styles and colours. LOEWE's signature Ante Oro suede instantly grounds the outfit in an earthy, Bohemian tones, beautifully contrasted against stripes in an array of colours that sweep across the light summer ensembles.
Saturated Hues
Vivid colours are incorporated into this collection, injecting some elements of playfulness and freshness into the pieces. Colours such as honey yellow, fuchsia and lagoon blue boldly contrasts with other colours to create a standout piece. Various textures also come into play, with some of the knitwear and tunics sporting these outstanding designs.