Luxe Society Releases Limited Edition Lunar New Year Red Packets
Asia's premiere lifestyle portal, LUXE SOCIETY is proud to announce the release of their exclusive limited edition Lunar New Year Red Packets in collaboration with Singapore Jewellery brand, REZILIENZ who is known for their bespoke handcrafted jewellery.
In keeping with the traditional spirit of blessing and gifting this festive season, the design of the red packets kept the distinctive traditional 福 character with a modern twist combining elements from both brands.
"Triangles are a shape of strength. I would like to remind the one receiving to not just be blessed with the red packets, but it is also a source of strength to follow their dreams and happiness in 2018."
"I'm happy to collaborate with our dear friends over at Luxe Society!" said Jeron Teo, Chief Designer of REZILIENZ.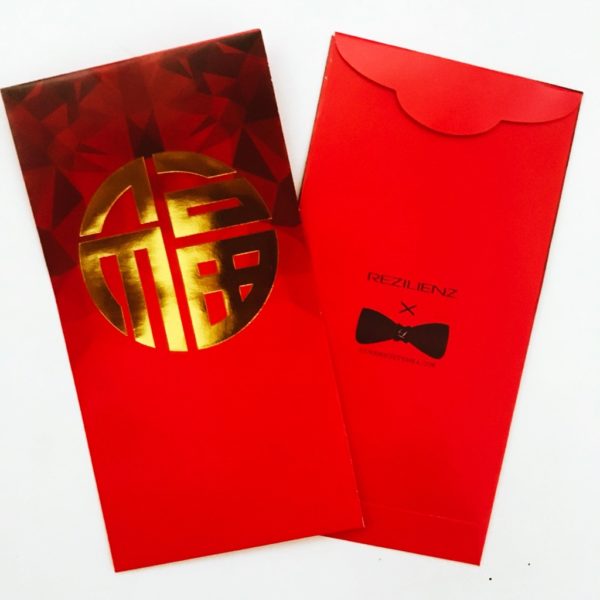 "Luxe Society turned five this year and we thought that launching our very own red packets for this year's lunar new year is a perfect timing. REZILIENZ was our first choice in this collaboration and we are very happy with the outcome of the design, if you didn't know, REZILIENZ is the First Singapore Brand to take part in bijorhca Paris 2017 "
"I am very sure that our readers, clients and partners will love this and a perfect gift for this Lunar New Year" said Andrew Kho, Head of Strategic Partnerships of Luxe Society Asia.
For more details about Rezlienz, please visit: www.rezilienz.com
For more information about Luxe Society Asia, please visit: www.luxesocietyasia.com