Glenmorangie Innovates with American Rye Whiskey Casks for it's Ninth Private Edition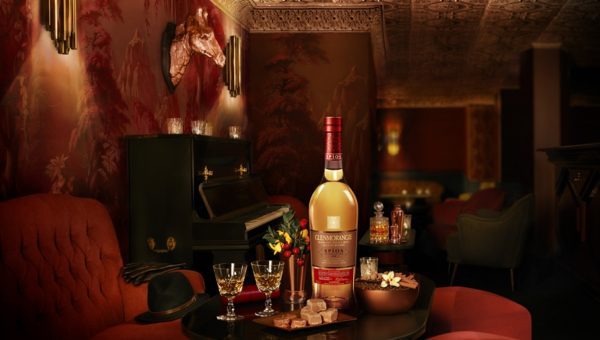 The rye casks elegant past influenced the mildly spiced and unique sophistication of Glenmorangie Spìos
CONTENT: Yiew Kai Jie
Glenmorangie has revealed its first single malt whisky fully matured in American rye whiskey casks as the ninth release in the Highland Distillery's highly acclaimed Private Edition series. On an annual basis, Glenmorangie invites whisky aficionados to explore its passion for innovation through this award-winning collection of rare and intriguing limited-edition bottles of single malt whiskies. The Glenmorangie Private Edition for 2018 is eagerly anticipated by connoisseurs, Glenmorangie Spìos exhibits a sophisticated, sweet yet subtle spice that are inspired by the golden era of American rye whiskey.
With its uniquely savoury and full-bodied character, Glenmorangie Spìos (Scots Gaelic for 'spice' and pronounced 'spee-oss') perfectly recalls the glittering peak period of American rye whiskey. In the early 20th century, rye was coveted at the country's most prestigious saloons, where its distinctive robust, spicy style inspired classic cocktails such as the Old Fashioned and the Manhattan. But, over time, the spirit fell from favour and slipped into obscurity, where it would remain for years to come.
In the late 1990s, Dr Bill Lumsden, Glenmorangie's Director of Distilling, Whisky Creation & Whisky Stocks, travelled to the U.S, the rare cinnamon and hints of clove of this scarce whiskey caught his imagination. Aware that a spirit of Glenmorangie's renowned smoothness could invite rye's subtleties to shine through in a way that many others would not, he determined to one day bring a hint of American rye whiskey's bygone elegance to the Distillery's renowned Private Edition.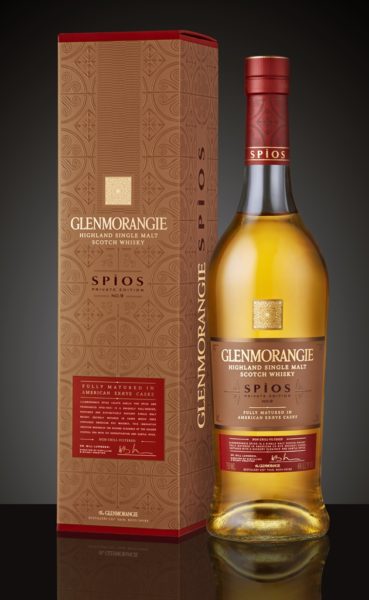 To make Glenmorangie Spìos, Dr Bill sourced for the finest first-fill casks from Kentucky. And long before the rye resurgence, he arranged for these hand-selected oak casks to be shipped across the world, to the Glenmorangie Distillery, deep in the Scottish Highlands. There, over the years, they began to impart their intriguing flavours to the pure and smooth spirit which emerges from Glenmorangie's signature copper stills – the tallest in Scotland.
Dr Bill said: "I have always loved American rye whiskey's spicy character, and I believed our Distillery's smooth house style would perfectly complement the nuances of ex-rye casks. The result is Glenmorangie Spìos – a full-bodied, savoury single malt whisky which brings to mind American rye whiskey's golden age. Its fresh, herbal nose hints at cherry, clove and scents of green grass. The rye's spice then bursts on to the palate, as toffee, clove and cinnamon mingle with buttery vanilla, before a sweet and lingering finish. I hope connoisseurs and collectors will enjoy this latest innovative release in our Private Edition – a single malt whisky which is unmistakably Glenmorangie, yet exquisitely different."
The straw gold colour of the Glenmorangie Spios has a very strong herbal rose scent, with hints of cherry, clove and mint toffee, with just a touch of chocolate. A few droplets of water will help aerate the whisky to release the herbal notes and reduce the spice of the whisky. The whisky generally has a very sweet, lingering finish alongside the mild spice that it contains. Generally, the Glenmorangie Spios is a rather good bottle of whisky and has a good balance of sweetness and spiciness that most beginners would appreciate. Although many seasoned whiskey drinkers may not appreciate this aromatic and sugary finish, it is sure to be a hit with many Glenmorangie fans and would serve as an extremely treasured gift to whisky enthusiasts- there are an estimated 300 bottles only available in Singapore!
From March 2018 onwards, Glenmorangie Spios will be available from $240 RRP off-premise, at The Whisky Distillery @ ION Orchard, The Whisky Distillery @ OUE Downtown Gallery and all major whisky specialist stores.
For more details on Glenmorangie, please visit: www.glenmorangie.com