Singaporean Jewellery Brand, Maison Tjoeng, Unveils Summer 2020 Collection
Singapore-based fine jewellery brand, Maison Tjoeng, unveils its new Maar Collection this June, showcasing a bold embrace of femininity that dares to be different. Founded in 2016, Maison Tjoeng has garnered a cult following for its bold, vibrant designs that take inspiration from art, nature, and mythology, as well as the founder's own multicultural background. These tenets shine through in the new collection, with a range of signature pieces that redefine what it means to be a modern woman.

Channelling artistic inspiration, the new collection takes its name from the 20th century surrealist artist, Dora Maar, known both as an artist in her own right and as Pablo Picasso's long-time muse. Remembered for constant experimentation and innovation across different mediums, Maar's provocative photomontages and abstract landscape paintings broke the mould.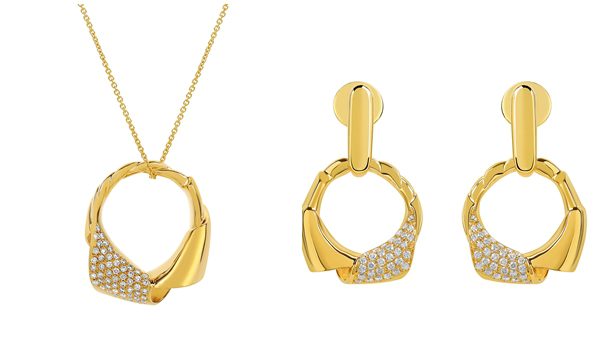 In the Maar Ring, pavé set diamonds sparkle from the interior curve of the ring rather than on the exterior, designed to give subtle elegance in a gently revealing form. With so many customisable options, the Maar Collection has endless possibilities, from an every-day ring offering understated opulence, to show-stopping earrings for a glamorous event.

The Maar collection of 18-carat gold rings, earrings, and necklaces also channels designer, Yasmin Tjoeng's, multicultural upbringing. With Chinese and European heritage, Yasmin was raised in Australia and the Pacific Islands, and after time spent in Beijing and Hong Kong, has been based in Singapore since 2013. Her unique jewellery pays homage to the cultures of her childhood, from the ornate and fantastical designs found in Papua New Guinea and China to a more understated Australian aesthetic. Her designs draw inspiration from the nature, art, folklore and legends of this rich background, while the vibrant, colourful style of many of her pieces reflects the cosmopolitan city she now calls home.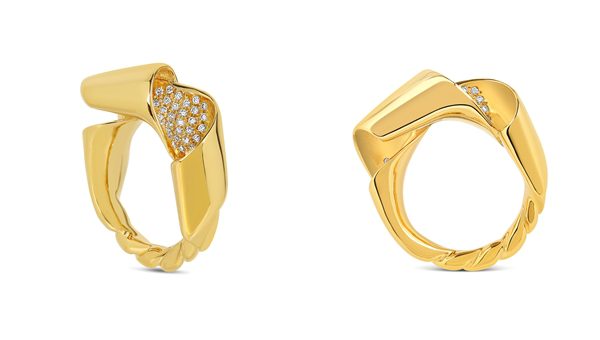 Maison Tjoeng's community is elegant in fashion and lifestyle; the choices they make about what they wear reflect a commitment to sustainability, social responsibility, and supporting local artisans. The artisanal brand honours its community by holding itself to the highest industry standards, seeking out top quality materials and suppliers to ensure authenticity and integrity every step of the way. Each piece of jewellery is hand-finished with traditional methods, honouring the tradition of artisanal craftsmanship that drew Yasmin to jewellery design in the first place. "I really believe in supporting the craft of jewellery," says Yasmin. "All of my designs are either handcrafted or hand-finished."

With Yasmin handling every part of the supply chain, Maison Tjoeng retains ownership of its production, from conception to purchase. All of the diamonds used by Maison Tjoeng are processed in Antwerp, Belgium, and are aligned with the Kimberley Process Certification Scheme which works only with non-conflict diamonds, meaning customers of Maison Tjoeng can relax knowing their product choices are both socially and environmentally conscious. When it comes to gems and other precious materials' sources, Yasmin exclusively works with like-minded and trustworthy suppliers for precious metals, who focus on remedying the issues in the luxury jewellery sector with responsible sourcing and transparency.

The brand's latest ready-to-wear pieces, including pieces from the new Maar Collection, are available to purchase online and in select international retailers. Bespoke pieces are handcrafted from start to finish and can be commissioned for any occasion