Enjoy Two Michelin-starred chef Julien Royer's New Signature Dishes onboard Air France.
From April 2019 to March 2020, the acclaimed two-Michelin-starred chef, Julien Royer has designed a new tailor-made and regularly renewed menu for Air France passengers travelling between Singapore and Paris-Charles de Gaulle.
Today, 9 April 2019, Chef Julien Royer will board Flight AF 257 from Singapore to Paris-Charles de Gaulle, in the newest edition of "Oh my Chef!" – Air France's signature event featuring celebrated chefs who are invited on board an Air France flight to share their specially curated menu and interact with passengers, for a personalised customer experience.
Chef Julien Royer shared, "I truly appreciate the opportunity that Air France has afforded me to curate the menus for their Business and First Class passengers. It was an inspiring process working alongside the team, and I'm excited to offer their guests a refined French dining experience in one of the most exceptional settings – up in the air".
Chef Julien Royer has designed a total of 12 exclusive main dishes – six dishes for La Première and Business Class respectively – which will be rotated every two months until March 2020.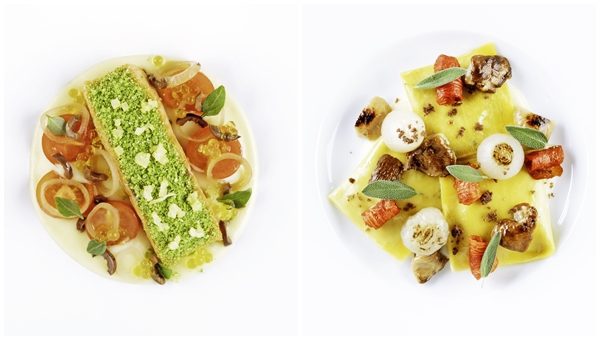 6 Dishes Available at La Première cabin
April 2019 / October 2019
⦁ Cod confit with rosemary and Paimpol coconut, raw chorizo and "Piquillo"
May 2019 / November 2019
⦁ Chicken ballottine with crayfish in Albufera sauce with green asparagus gnocchi
June 2019 / December 2019
⦁ "Apicius" duck leg, duck jus with apples and confit lemons
July 2019 / January 2020
⦁ Salmon back in basil crust with black olive vinaigrette, cherry tomatoes and creamy smoked potatoes
August 2019 / February 2020
⦁ Roast beef steak served with a mushroom ketchup and boulangère potatoes.
September 2019 / March 2020
⦁ Grilled scallops, vierge sauce and creamy parmesan polenta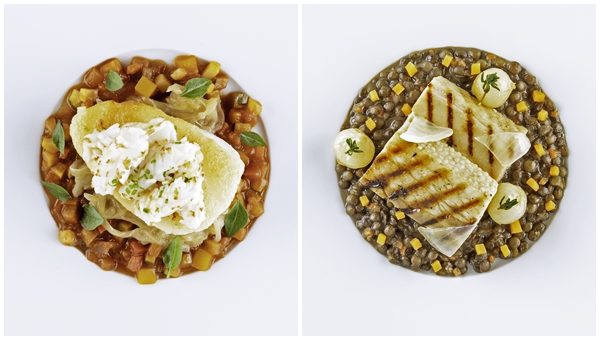 6 Dishes Available at Business cabin:
April 2019 / October 2019
⦁ Grilled scallops, carrot mousseline and saffron nage
May 2019 / November 2019
⦁ Grilled "kurobuta" pork breast, delicatessen-style sauce and green Le Puy lentils
June 2019 / December 2019
⦁ Sautéed shrimps with paprika, smoked ricotta cheese and squash mousseline
July 2019 / January 2020
⦁ Braised beef cheek in a red wine sauce, celeriax mousseline and wholegrain mustard
August 2019 / February 2020
⦁ Sea bass with a confit onion jam, ratatouille and squid with confit lemons
September 2019 / March 2020
⦁ Confit beef ribs, smoked celery and "pot au feu" style vegetables
Nicolas Ricard, Country Manager for Air France Singapore said: "Air France is privileged to embark on this exciting partnership with Michelin-starred Chef Julien Royer of award-winning restaurant, Odette. This is the first collaboration of its kind in Singapore, and we believe that the 12 remarkable dishes he has created exclusively for Air France are testaments of our commitment to bring only the best of French offerings to our customers."