Artemis Introduces Spring Seasonal Menu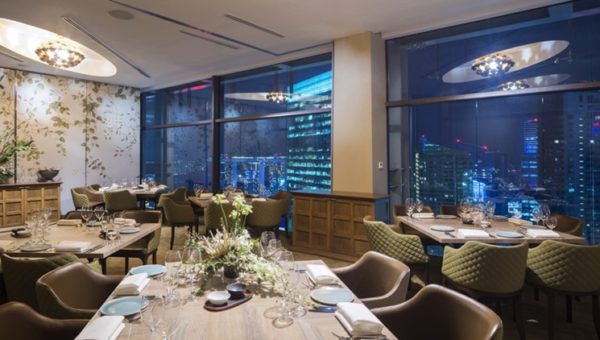 Artemis, a sky-high dining concept in Singapore offering Mediterranean inspired flavours, introduces a new Spring menu featuring fresh, seasonal produce, designed to be devoured alone or shared with company.
Here Chef Fernando Arevalo takes diners on a journey of flavours using only the freshest, heirloom produce from artisan suppliers who share the restaurant's commitment to quality and sustainability.
Artemis also prides itself in only utilising meats that are grass-fed and hormone-free, sustainably sourced seafood, as well as having a wide selection of vegetarian and gluten-free options, catering to a wide customer base.
For this month of April, Artemis is introducing a new seasonal menu, featuring ingredients which are harvested in Spring. Diners can expect fresh and unique dishes, such as the Braised Wagyu Beef Cheeks (Leeks, Snow Peas, Beetroot Dumplings, Red Wine – $42) and the Japanese Hamachi (Wild Arugula Rub, Pickled Ramps, Artichoke Poivrade, Crispy Duck – $48).
Vegetarians can enjoy an equally wide selection, such as the Grafitti Eggplant Soup (Braised Turnip, Sautéed Wild Ramps, Vegetable Comsommé – $22), Homemade Raviole (Wild Mushrooms, Brillat Savarin, Organic Yolk, White Asparagus, Brown Butter Ice Cream, Parmesan – $28), Sylvain Erhardt (Comté Fondant, Pimento Pepper, Macadamia Nuts – $26) and the Beetroot Gnocchi (Celeriac, Snow Peas, Brussels Sprout Leaves, Breakfast Radish, Basil, Feta, Walnuts – $32), a healthy combination even non-vegetarians are sure to relish.
Cap your meal with mind blowing dessert you just can't get enough of. Chef Arevalo tests diners' sense of adventure with three new tantalizing desserts – the Grand Cru Chocolate Ganache (Banana Cream, Coconut Sorbet, Salted Sesame Crumble – $18), who's perfectly sweet-salty balance leaves you wanting just one more bite, the Dome Aux Fraises (Gariguette Strawberries, Raspberry Mousse, Macademia Nuts, Rose Vinegar Ice Cream – $22), and the Panchineta (Vanilla Crème Pâtissière, Peach, Shiso Leaf & Apricot Ice Cream, Cogniac Flambé – $26).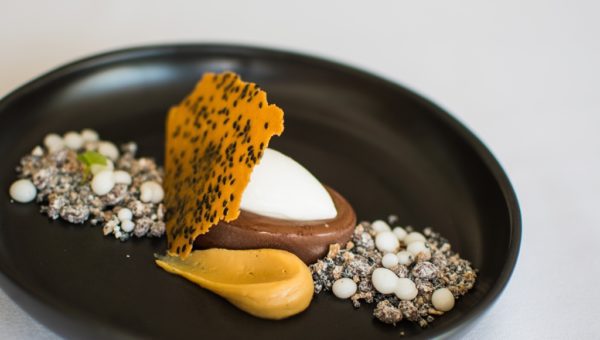 For more information or reservations, please call +65 6635 8677 or visit www.artemisgrill.com.sg
Artemis is located at Level 40, 138 Market Street, Singapore 048946