Eight Singapore Restaurants Makes the List at the First-ever Restaurant Guide Black Pearl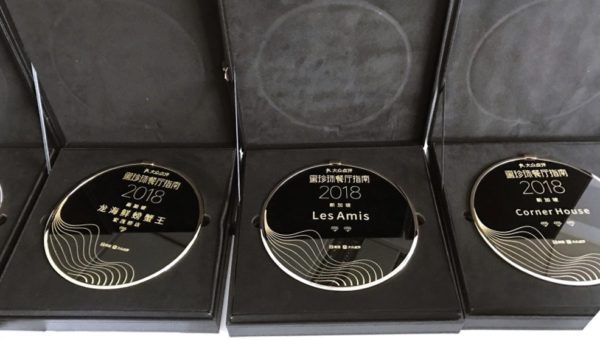 Meituan-Dianping, China's largest restaurant-review and group-buying service, has launched its first edition of Black Pearl on 16 January 2018. The 2018 edition is a compilation of 330 restaurants across 22 Chinese cities and five global culinary destinations: Bangkok, New York, Paris, Singapore and Tokyo. Attesting to Singapore's reputation as a renowned food paradise, eight local restaurants have made it to the list, and collectively they offer French, contemporary and Asian flavours to gourmands.
The restaurants were first nominated by a board of 15 master chefs, culinary experts and special advisors with expert insights into China's dining sector, including Chen Xiaoqing, documentary director of "A Bite of China"; and Craig Au-Yeung Ying Chai, a prominent food critic.
"Black Pearl is not trying to be the Chinese answer to the Michelin guide. Instead, it aims to be a world-class list compiled by Chinese and for Chinese palates," said Mr Zhang Chuan, Senior Vice President of Meituan-Dianping, Shanghai. "Chinese cuisine is a pivotal element of our country's culture, and this guide showcases the best stops in the country from a unique Chinese perspective. Chinese outbound tourism is also burgeoning, and we want to provide our travellers with trustworthy recommendations they can rely on when they visit global food paradises."
The restaurants are each awarded one, two or diamonds. One diamond represents "great for gatherings"; two diamonds indicate "perfect for special occasions"; and three diamonds mean "must visit at least once in a lifetime". Local restaurants that are listed in the guide include the following:
Three diamonds
Corner House
Joël Robuchon Restaurant,
Two Diamonds
CUT by Wolfgang Puck
Les Amis
JAAN
One Diamond
Mellben Seafood
Ocean Restaurant
Jumbo Seafood
We Help People Eat Better and Live Better
Wipay, Meituan-Dianping's official partner in Singapore, has also been working with local businesses to deliver a holistic and superb customer experience. They have provided features such as online booking, cashless payments, online purchases, menu translations as well as restaurant introductions. There are also food tastings and consultations that Chinese guests can sign up for. Through these offerings, Wipay helps businesses to create a lasting impression, and Chinese customers are likely to make returning visits , and share good experience with friends or family members.
Adrian Lee, CEO of Wipay, notes, "Chinese travellers are becoming increasingly discerning. On Meituan-Dianping's platform, which is China's leading online-to-offline website for independent consumer reviews, we are seeing a huge increase in the number of Chinese travellers who patronise and then write reviews for popular, award-winning restaurants. Through research as well as data we have collated during our consultation services with local businesses, we have also observed that Chinese travellers are willing to spend on quality food and services. For F&B concepts, this is one customer demographic they cannot ignore."