Foodpanda Presents The First Bite Pop-Up: A One-Night Only Sensory Journey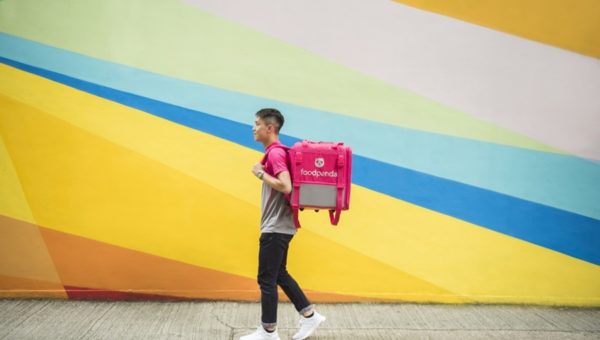 In celebration of its brand-new look and feel, which saw the iconic panda evolve from orange to pink, foodpanda Singapore is throwing a party this Thursday, 16 November 2017 from 5:30pm till 9:00pm.
The Event is open to all, and free to enter, the First Bite Pop Up will see foodpanda partner with some of Singapore's best chefs and iconic brands to offer a series of sensory experiences, all set to enhance the emotion and excitement surrounding that very first bite. From immersive visual displays and bold dishes to music pairings and inspired cocktails, the First Bite Pop Up promises to ignite the senses.
A food delivery company with a difference, foodpanda knows good food and where to find it. Food isn't just about eating, it's about every bite and the emotion that goes along with it. To create the ultimate first bite, foodpanda will be partnering with leading chefs from Guzman Y Gomez, Pizza Express, Kinara and Wing Zone culminating in sweet treats from Krispy Kreme. From Mexico to Italy, Thailand to India, each chef has been tasked to draw on unique flavour profiles to deliver vivid and creative dishes. Iconic whisky brand Monkey Shoulder will be on hand to craft bespoke cocktails that perfectly complement the bold flavour profiles.
Moving beyond taste to key senses such as sight, sound and smell, this is where foodpanda exercises true innovation as it explores how other senses can impact the way we taste. A sound booth from Logitech will show the effect of sound on taste, while an immersive visual display will demonstrate sight's integral role when it comes to flavour. A scent laboratory paired with sweet treats will reveal just how scent can play havoc with our taste buds.
Foodpanda's first bite pop up is to be held at Hopheads located at 178 Clemenceau Ave, #B1-00 Haw Par Glass Tower, 239926.