Japanese Soft Serve and Speciality Tea Shop Emma Opens in Singapore!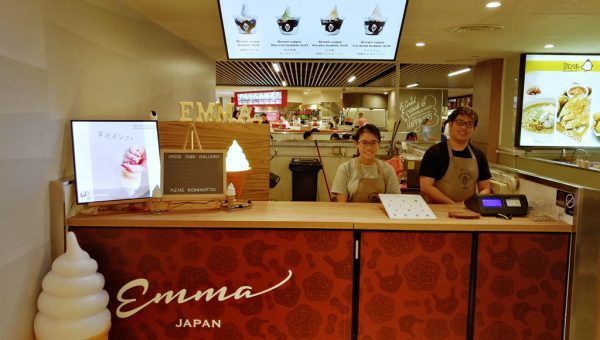 Named after "絵馬", which are small wooden plaques on which Japanese worshippers write their well wishes, Emma aspires to be the place where everyone's wishes come true. Established in May 2018 with seven outlets in Japan within a span of one and a half years, Emma has chosen Singapore to be their first overseas outlet.
At their Japan outlet see customers queing up for hours, the brand's secret recipe for success is its insistence on using high-quality, authentic Japanese ingredients. To create its signature soft serve that is known for its richness and thick texture, Emma uses premium Japanese milk. The soft serve uses quality ingredients and is so firm that you can even hold the ice cream upside down and it will not fall out! Other ingredients Emma uses include Japanese Okinawa brown sugar, kuromitsu (Japanese brown sugar syrup) and Japanese kinako (soybean) powder. The charcoal cones are also specially imported from Japan.
Here in Singapore, Emma has launched the first-ever Boba Taco Softie, or Okinawa Brown Sugar Boba Japanese Soft Serve in Wafer Shell as well as the charcoal cheese flavoured soft serve both exclusively available only in Singapore!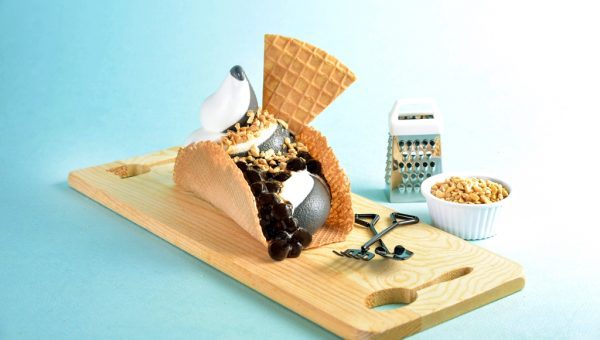 The BTS – Boba Taco Softie is the shops signature item and features an interplay of textures and flavours. Think Japanese charcoal cheese soft serve, topped with Okinawa brown sugar pearls and housed in crispy wafer taco shell! The pearls are made with a combination of Okinawa brown sugar and kuromitsu (Japanese black sugar syrup). Then, a generous amount of crushed nuts is sprinkled atop for excellent crunch.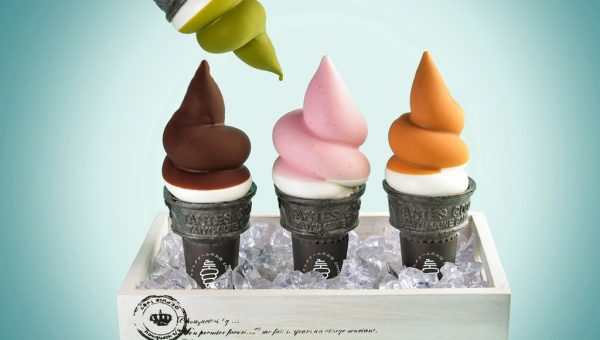 Another favourite is the Emma Soft Milk with Dips, this Original Soft Serve has a rich milky flavour which pairs impeccably with the dips. The soft serve is served in a black charcoal cone imported from Japan. Also specially imported from Japan, there are four dips options for you to choose from – chocolate, strawberry, caramel and matcha.
Exclusive here in Singapore, the Charcoal Cheese in Charcoal Cone brings out the best of sweet and savoury worlds, the creamy soft serve is enlivened with a delectable cheese note for a playful contrast of flavours.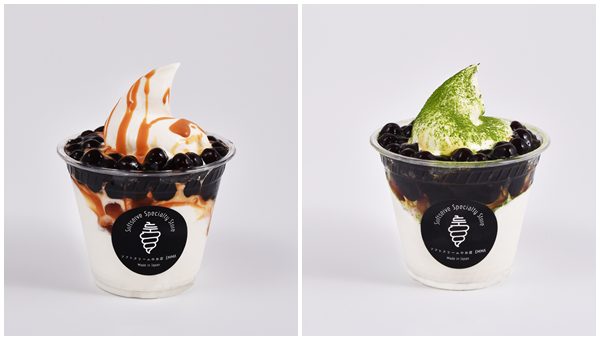 Last but not the least is the Brown Sugar Kinako Bubble Soft, the Okinawa brown sugar chewy pearls are ceremoniously layered atop Emma's signature soft serve along with Japanese kinako powder, which lends a fragrant, nutty note.
Opening Promotion
⦁ If your name is "Emma" you get 50% off for the month of July 2019! Simply show your ID or Name Card to the service staff prior to ordering, limited to 1 discounted item per Emma.
Emma is located at: Plaza Singapura, 68 Orchard Road, #B2-45, Singapore 238839
Operating Hours: 11am to 930pm ( Monday to Sunday)