Last Week to Enjoy the Guinness Great Grill Out 2020!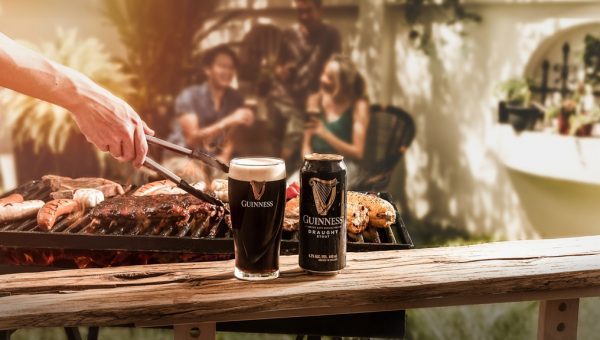 The annual Guinness Great Grill Out is ending this week, but this very different 2020 instalment continues to fire up the finale week championing the spirit of adventure it is renowned for.

The brand has worked with partners and collaborators to bring The Great Grill Out closer to consumers by encouraging them to Grill In. Each of these collaborations brings know-how specific to Grilling In, allowing consumers to experience Guinness and grill at home. But for those who prefer a dine-out experience, Guinness has partnered outlets around the island to offer bespoke menus just for the Great Grill Out.


Grill Along at Home Online Tutorials
It is no secret that Guinness pairs perfectly with grilled food. But the enjoyment of the much-loved stout is also enhanced when used as an ingredient in cooking. To bring the month-long love affair with Guinness, food, fire and music home, Guinness has partnered with local chefs and personalities who embody the same spirit of adventure as Guinness, to create a series of online courses covering all aspects of the perfect grill, tailored to the home experience.

Learn the Principles of Food Styling with CR Tan (aka @xlbcr) from 21st November for 'Grill for The Gram' where the highly experienced self-taught food stylist, photographer and tastemaker will demonstrate how to get your dish looking amazing for that predigging-in Instagram photo and from 28th November, Bobby From East Side Butchers will share his knowledge on selecting the perfect meat to grill for the occasion. You will pick up essential tips and tricks on choosing different cuts that are great for grilling and learn the difference between breeds and grain vs grass-fed beef.
Grill Great with Guinness
Guinness has been deeply embedded in food culture for over 180 years and earned respect in the world of all things culinary – inspired by their rich history, trusted quality and strong association with food. If cooking is not your forte and grilling is best served by anyone but you, fear not, Guinness has partnered up with some favourite restaurants and bars across Singapore including; Harry's South Beach, Hopscotch and Kult Yard x Sidecar.

Tailored to the diverse pallet of Singaporeans, these partner restaurants will be sizzling up a storm with Guinness infused dishes in the month of November. Be treated to top-notch dining with specially curated menus from Hopscotch on 28th and 29th November, which will feature the Guinness infused Crackling Hog Trots and Beef Cheek Bourguignon on their menu that will be launched exclusively as part of the Great Grill Out campaign.

For those who like a challenge, in true Great Grill Out style, Guinness will be bringing back their Spicy Sausage Experience for the third year in a row in collaboration with each partner outlet. Test your personal spice limits, task your friend to an eating competition or place a friendly bet on who you think will be the ultimate spice champion.

For more information on the participating restaurants and live updates, visit Website or join the conversation at #TheGreatGrillOut.